On October 22, 2021, reports emerged that the mutual investment from Sotheby's and Future Perfect Ventures was responsible for the pushing of the Mojito valuation to $100 million. Sotheby's is a leading marketplace for art and luxury.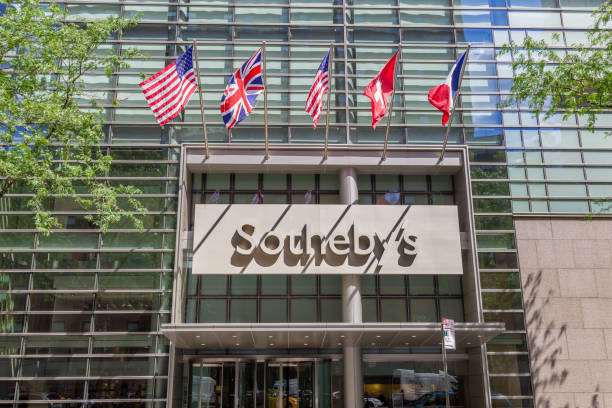 The company joined a $20 million seed round investment that was intended for the nonfungible token (NFT) tech company Mojito. This New York-based Future Perfect Ventures led the funding round.it was another investor in the initiative.
Sotheby's Opens New Doors
Based on the Forbes statement published on October 21, this investment valued Mojito at $100 million. Apart from Sotheby's and Future Perfect Ventures, it featured other participants like Creative Artists Agency and NEA's Connect Ventures.
But, as a leader of the funding, Future Perfect Ventures is expected to place Jalak Jobanputra on Mojito's company board.
The nonfungible token studio aims to use these funds to create its engineering teams and develop an enhanced version of its platform. It also wants to tie more partnerships to launch some brand-specific NFT marketplaces that differ from the traditional ones.
Notably, it marks Sotheby's first investment in a cryptocurrency-related firm. The Chief Executive Officer at the corporation, Charles F. Stewart, pointed out the reasons behind this involvement:
"We believe in the future of using blockchain to expand ownership of digital assets. There is a huge amount of focus and interest in NFTs… Sotheby's mission is to promote access and ownership of exceptional art and luxury objects, so focusing and developing this area makes a lot of sense."
Buy Bitcoin Now
The NFT craze was booming this summer and it recorded huge trading volumes. That did not go unnoticed by Sotheby's. The company hosted a dedicated online sale of NFTs of Bored Ape Yacht Club (BAYC). Moments later, the digital collection was sold for a staggering $24.4 million.
Diamond For Cryptocurrency
The famous auction house became popular among the cryptocurrency community with another endeavor weeks ago. In July 2021, it announced that it was selling the second-biggest pear-shaped diamond ever to be publicly offered at a price tag of $12 million.
Sotheby's said that the piece of the "Key 101.38″ passed via chemical analysis and was categorized as a Type IIa diamond, or in plain language:
"the most chemically pure type of diamond that has exceptional optical transparency."
The company offered a certificate of validity for it. Notably, the anonymous bidder paid for the jewelry using crypto. Sotheby's never disclosed the winner's information, nor what digital asset they used for that transaction.
But, the choices were not limited since the firm enabled just the two biggest cryptos into the offer, ether and bitcoin.