The Securities and Exchange Commission (SEC), together with its chairman Gary Gensler, was criticized during the House Committee on Financial Services on July 19 by Republican Senator Tom Emmer. According to Emmer, the regulator is taking unethical action against crypto firms.
Senator Emmer then posted a video on his Twitter account showing a conversation between himself and SEC Enforcement Director, Gurbir Grewal. He accused the SEC of politicizing regulations, and making unethical "industry sweeps" against cryptocurrency companies outside of its jurisdiction.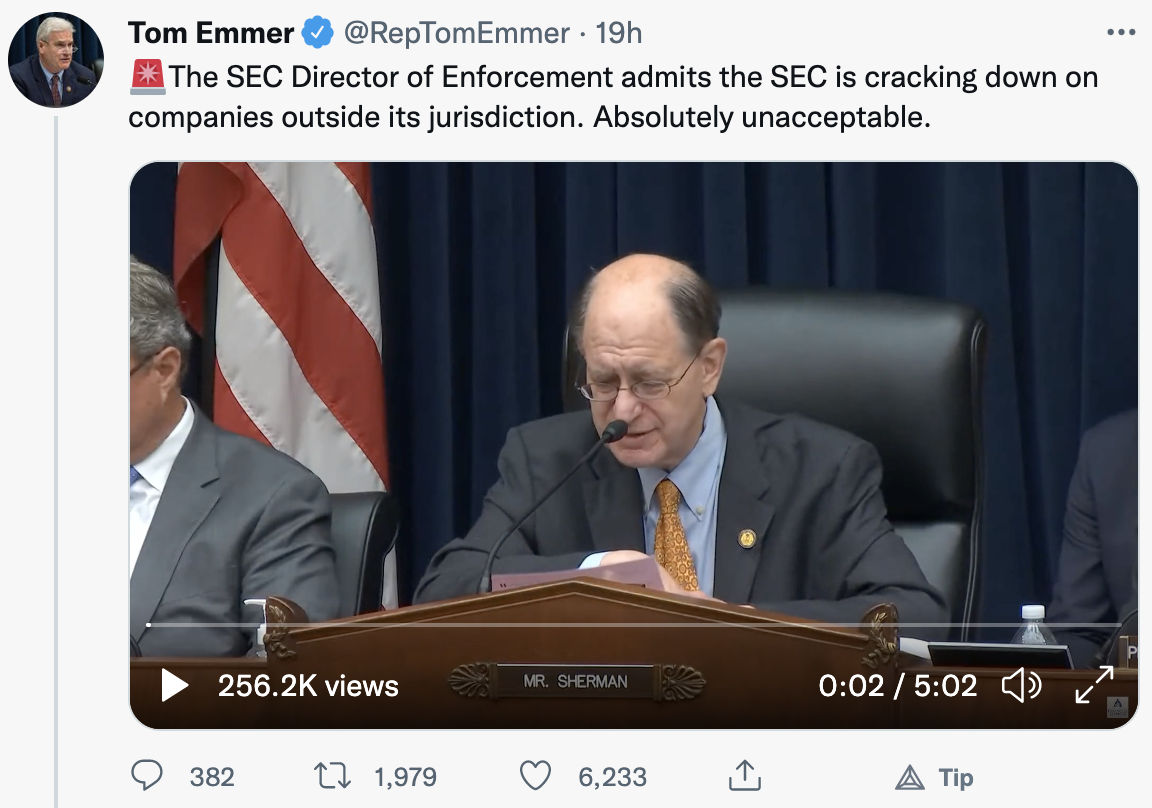 The Senator said:
"It was clear to everyone, except maybe those at the commission that the SEC is not regulating in good faith".
He also stated that although most firms were having to endure the "politicisation of regulation over the last 14 months", the digital asset sector was where this was most notably seen.
Unethical Industry Crackdowns By The SEC
Emmer commented on the industry sweeps where the SEC contacts all firms in a similar situation and urges them to provide documentation. In case the firm is outside of the SEC jurisdiction, then the firm's participation is voluntary.
Buy Crypto Now
The Senator got Grewal to admit that the regulator did more industry crackdowns of firms outside of its jurisdiction. He also questioned whether Grewal and his colleagues at the SEC were asked to "make it a bloodbath for companies that don't respond to a sweep letter?"
He stated:
"We've become aware that chair Gensler has in the past directed the division of enforcement to send a sweep letter to a particular sector of the crypto community, designed to jam them into a violation that is allegedly unconstitutional, and if any company does not respond to said sweep letter (which are supposed to be voluntary), then the SEC would make it a [quote] 'bloodbath' for them."
Senator Emmer concluded the video conversation with this statement, which was also posted on his Twitter account: