The monetary authority of Russia has successfully approved tokenization service firm Atomyze as the first-ever digital asset management firm in the country.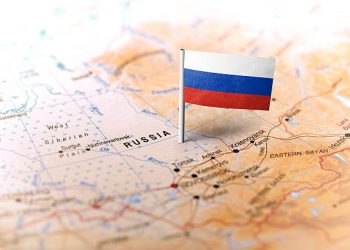 In a February 03 official announcement, the Bank of Russia confirmed the successful registration of tokenization service Atomyze as the country's first digital assets management company. The registration will enable Atomyze to offer its clients an opportunity to issue digital financial assets (DFA) and obtain collectible assets in tokenized form. Moreover, the asset management firm will also enable clients to carry out exchange operations within its platform:
"In order to further develop the DFA, the Bank of Russia has formulated proposals for improving the regulation of such assets and their taxation, which will increase the attractiveness and applicability of digital financial instruments. In the near future, these proposals will be submitted for discussion in the form of a regulatory consultation report."
Launched in 2020, Atomyze is a Russian-based blockchain firm focused on digitizing various assets and processes through distributed ledger technologies (DLT). In June 2021, the blockchain firm announced successful funding that saw the participation of a Russian conglomerate and investment firm co-founded by local entrepreneur billionaire Vladimir Potanin.
According to Forbes, the Russian mogul is the second-richest person in Russia, with a net worth of $28.8 billion. Billionaire Potanin acquired fortune via staking in the nickel and palladium mining and smelting company Norilsk Nickel in late 1995.
Buy Crypto Now
Atomyze Approved For Operation In Russia
Data acquired from media platform Interros confirmed that Potanin's Global Palladium Fund was one of the first issuers of Atomyze, with the fund launching digital exchange-traded commodities on six European stock exchanges, including those in London and Frankfurt:
"Atomyze became the first tokenization platform in Russia to receive a regulatory approval. Its ecosystem includes tokenization platforms not only in Russia, but also in other jurisdictions, such as, in the United and Switzerland."

"This will ensure Russia's "digital equality" in the global digital economy, make it easier for Russian companies to enter world markets, and make it possible to attract more foreign capital to Russia."
Atomyze registration appears as a great surprise to the crypto community, as the Bank of Russia has repeatedly opposed local companies to offer digital currency-related services, including crypto investments. In early January, local private bank Tinkoff acquired a foreign crypto-related firm after the Bank of Russia stopped launching a suite of crypto services last year.
In late 2021, Vladimir Chistyukhin, the deputy governor of the Bank of Russia, announced that the monetary authority would only allow Russian residents to invest in crypto through foreign crypto infrastructure.