Farmers in Auvergne are desperate as grass left parched by scorching summer unfit to be fed to cows
Traditional cheese has become the most recent casualty of France's summer drought, as production of the Salers variety in the central Auvergne region was stopped because of a lack of grass for cows.
Salers is described as an unpasteurized cow's cheese that has been manufactured and produced for centuries in central France. It has France's appellation d'origine protégée (AOP) stamp of approval, indicating it is unique to the small area where it is produced.
But one of the conditions of its production is that the local cows should be fed on at least 75% grass from pasture if their milk is to be used. This summer's hot temperatures have caused the majority of the 76 farmers whose milk is used in the production of salers to despair that their once green pastures are withering and yellow from drought.
 "There's nothing left to eat," one farmer, Laurent Roux, revealed to the local radio station France Bleu. "The terrain is so dry that in places, it looks like ash. It's dust."
A decision was reached to briefly stop production of the cheese in the hope that rain would come in next month and revive the pasture.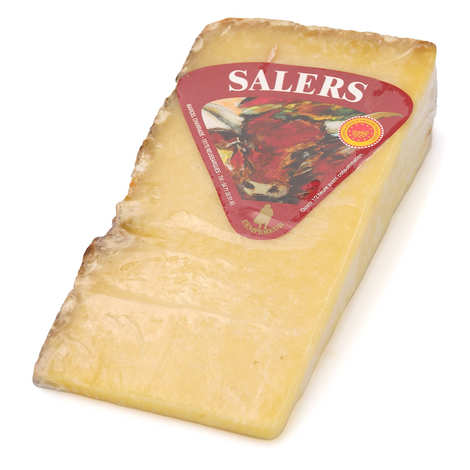 Laurent Lours, who is currently the head of the local group of Salers cheesemakers, said:
"Salers is a seasonal cheese, made in the grass season. That's one of the pillars of its identity."
Buy Bitcoin Now
He also insisted that without grass the cheese appears and tastes entirely different, which primarily threatened to destroy its image.
It is the first time that the production of Salers cheese has been entirely halted.
France has been hit by its worst drought on record with some villages in the south lacking safe drinking water and reliant on deliveries by truck, and farmers cautioning of an impending milk shortage in the winter.
The corn harvest is approximated to be roughly 18.5% smaller in 2022 and farmers stated that fruits, vegetables, and other cereal crops were significantly affected.