On April 5, enterprise software development company MicroStrategy revealed through a filing with the U.S. Securities and Exchange Commission (SEC) that its subsidiary MacroStrategy purchased 4,197 Bitcoin (BTC) (worth $190.5 million) between February 15 and Tuesday.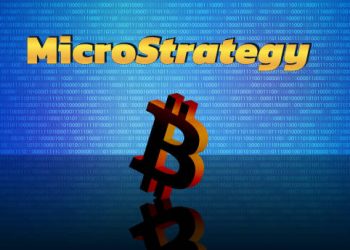 The business intelligence company currently owns up to 129,218 BTC. All the latest coins were purchased at a weighted average price of $45,714, which is almost equivalent to the price of the digital asset at the time of writing.
MacroStrategy has purchased an additional 4,167 bitcoins for ~$190.5 million at an average price of ~$45,714 per #bitcoin. As of 4/4/22 MicroStrategy #hodls ~129,218 bitcoins acquired for ~$3.97 billion at an average price of ~$30,700 per bitcoin. $MSTRhttps://t.co/Z45OuJU5KI

— Michael Saylor⚡️ (@saylor) April 5, 2022
In that context, MicroStrategy and its subsidiaries now hold a cumulative total of 129,218 BTC, with a total aggregate purchase price of $3.97 billion translating to an average price of $30,700 per bitcoin.
The week before, MacroStrategy closed a $205 million BTC-collateralized loan from one leading fintech and crypto-fiat gateway bank Silvergate. The company said that it would utilize the loan to acquire more bitcoin while its BTC deposits would serve as collateral for the borrowing and effectively turning it into a sophisticated leverage trade.
Since August 2020, Microstrategy has been investing in BTC, buying the digital asset every quarter continuously and consistently.
Buy Bitcoin Now
But recently, the Securities and Exchange Commission rejected its BTC accounting practices, pushing its shares on a downward trajectory that day. The company had been using various strategies, in part, to negate the effects that came with the volatility of the crypto market.
Michael Saylor, MicroStrategy founder, chairman and CEO, has always been a Bitcoin bull. He has insisted on the digital asset's potential as a "hedge against inflation" as part of his investment thesis.
Through April 1, 2022, despite his bullish outlook, Saylor stated that the financial markets seem to be not ready for Bitcoin bonds. He also stated that El Salvador's Volcano Bond was riskier than his company's Bitcoin collateralized loan.