Cloudflare went down again early on June 21, taking most crypto exchange sites with it. Earlier in the day, web network platform Cloudflare suffered another massive outage causing half of the Internet to collapse, crippling major communication websites and crypto exchanges, including FTX and Discord.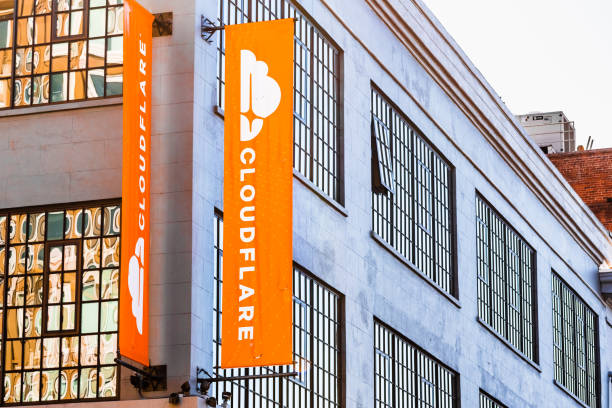 The Downtime Takes Major Crypto Exchanges Offline
Amid the Cloudflare outage that lasted for nearly 25 minutes, crypto users who attempted to access the websites of different service providers like CoinMarketCap, Bitfinex, OKX, and FTX, were met with a "500 Internal Server Error" message.
Moments after the affected crypto exchanges noticed that issue, they informed users about it through Twitter, with OKX's CEO, Jay Hao, asking whether there is any Web3 alternative to prevent such occurrences repeating in the future.
In case you're not able to visit https://t.co/GrBdKl0wkQ and "500 Internal Server Error" pops up, it seems to be an issue on #Cloudflare's end.

Looks like a global internet outage, things should be back to normal soon.

Any web3 alternative in the future?

— jay_star.lens | OKX CEO (@Jay_OKX) June 21, 2022
FTX also told its users about the outage, noting that its markets are available in post-only mode.
Notably, the Cloudflare outage never affected several exchanges, including Binance. When asked why Binance was still operational, the firm's CEO Changpeng Zhao said that his exchange had a redundant setup that prevents such incidents.
Cloudflare has since then restored its servers, enabling users to access affected crypto exchange sites. Although the web infrastructure platform never said the cause of the latest outage, the firm said that it would keep monitoring the results.
Cloudflare is experiencing an outage, and so FTX and many other sites are going to be hard to access for many users. FTX markets are in post-only mode.

— FTX (@FTX_Official) June 21, 2022
Nonetheless, it is not the first time that Cloudflare has experienced a severe outage that affected crypto sites. In August 2020, another similar incident brought Bitfinex and many other major websites to a short pause. In the past week, the platform reported a downtime that affected sites in various parts of the world.
https://twitter.com/cz_binance/status/1539149671486062593
Buy Bitcoin Now
Cloudflare To set Ethereum Validator Nodes
In the meantime, Cloudflare recently confirmed support for Ethereum Gateway to enable users to read and write access to the Ethereum network without having to install any software on their devices. Cloudflare also plans to unleash an entirely staked ETH validator node in the coming months to support Ethereum's POS transition.