Legislators in India might not vote on any bill or legislation in the current parliamentary session to ban cryptos. However, the government might still be considering a bill to ban various digital assets. Based on a December 17 publication, Lok Sabha, India's lower house of parliament, might not be aiming to deliberate on a bill proposing the banning of "all private cryptocurrencies" before its winter session ends on December 23.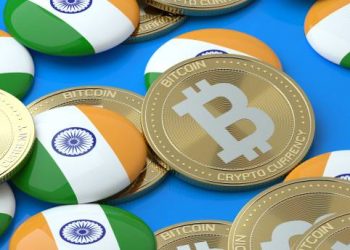 The Cryptocurrency and Regulation of Official Digital Currency Bill does not currently appear among the seven bills on the country's government agenda over the last days of this year's session.
A November 23 bulletin for the Lok Sabha said that Indian legislators could vote on legislation that would create a facilitative infrastructure for the creation of the official digital currency" issued by the nation's central bank, the Reserve Bank of India (RBI).
Furthermore, this bill proposed the banning of various cryptos. This bill has appeared on the parliament's agenda previously but has not gone to a vote addressing the regulatory infrastructure or legal status of the digital assets.
In March last year, India's Supreme Court overturned a blanket ban on cryptocurrencies imposed by the Reserve Bank of India that had gone into effect two years before. Since then, reports from most local media outlets and statements from officials indicate that the government is now considering various solutions to regulate and even ban digital assets.
Buy Bitcoin Now
India May Regulate Or Ban Cryptos
Even if the country's parliament fails to combat the crypto legislation, Ram Nath Kovind, the President of India, might have a chance to issue an ordinance to speed up the bill when parliament is not in session. That may happen between December and January. Top officials from India's Finance Ministry are also allegedly considering a legal infrastructure that may treat cryptos nearer to commodities than currencies.
With a population of around 1.4 billion, the country's decision to create a stable legal framework for a central bank digital currency (CBDC) and ban most token projects might impact the crypto space considerably.
After the bill's introduction to the parliamentary agenda in November 2021, the WazirX crypto exchange saw major selloffs that resulted in considerable price drops for Ether (ETH), Bitcoin (BTC), and other major tokens.