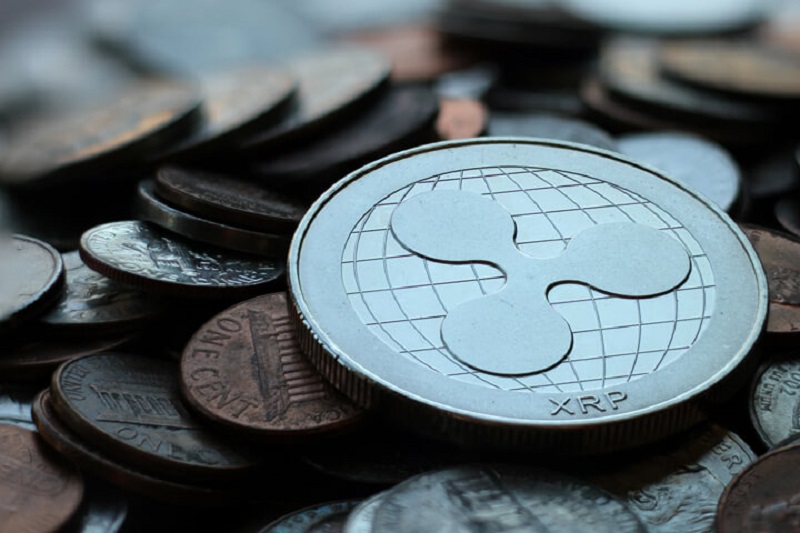 Ripple (XRP) has been gaining momentum as one of the top cryptocurrencies in the digital asset industry. 2021 in particular was a good year for XRP following the price slump in December 2020 due to the legal action filed by SEC against the company, Ripple Inc. The digital coin surged by 319% in 2021. Currently, the coin is the 8th largest cryptocurrency with a market cap of $37.23 billion at the time of writing.
As investors move to buy this coin in anticipation of a further rise in the price, the entire process may be intimidating to many investors, including the experienced ones. In this guide, you will learn how to buy the token in the United States as well as where you can find the coin. We will also cover why you should buy the token and the associated risks.
Buying XRP at eToro – the world's leading Broker
First, we will jump straight to how you can buy XRP at eToro. XRP is one of the popular tokens you can buy from eToro – the number #1 cryptocurrency broker. Here are the four easy steps to follow when buying the token.
1. Open an eToro Account
You must have an account with eToro to buy any asset from the platform. Signing up with eToro is a simple and straightforward process, and involves choosing your username, entering your email, and setting your password.
2. Verifying your Account
EToro will require new users to verify your account before you buy any token on the platform. Account verification is equally a simple process that involves uploading your ID and proof of address document that matches your sign-up information. The broker requires users to verify their accounts to ensure the security of the platform and to comply with the Know-Your-Customers (KYC) and Anti-Money Laundering policies.
3. Depositing funds
After setting up and verifying your account, you now need to deposit funds in your eToro and start buying XRP. You need a minimum deposit of $200 in your crypto wallet to start trading with eToro. eToro uses the minimum deposit requirement to keep off scammers. The broker also charges 0.5% conversion fees for all the assets.
4. Buying XRP
Now you are ready to buy your XRP token. With eToro, you can buy Ripple in two ways. One way is trading it as a CFD, in which you do not own the underlying asset. The other way is to buy the real asset and go long without leverage. You can buy the assets directly from the official eToro platform.
1. eToro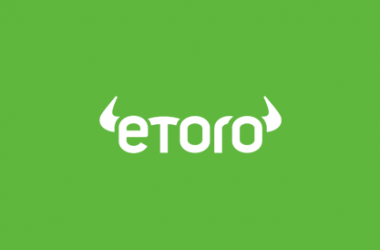 eToro is a global digital trading platform for cryptocurrencies, fiat currencies, commodities, stock, and indices. It currently has more than 20 million users across the world. The broker is a pioneering trading company that emphasizes cryptocurrency. The platform enables users easy invest in cryptocurrency.
eToro is regulated in the U.S and has licenses from authorities in many global territories it operates in. The company is headquartered in Telaviv, Israel, and actively operates in more than 140 countries globally. In the United States, it operates under the Commodity Futures Trading Commission (CFTC) and the National Futures Association (NFA). It is also registered under the Financial Conduct Authority (FCA), ASIC in Australia, and CySEC in Cypress. The company is still looking to expand in other regions with the main focus currently in Asia. It is currently seeking the regulatory authority to enter China and Hong Kong markets.
Regulation is one of the most reliable ways of determining legitimate platforms. Unregulated brokers can be risky. The government may crack down on them leading to an abrupt closing of the business. In addition, most rug pulls are unregulated and one can easily fall victim to them.
Using a properly regulated broker can be a good hedge against fraud in the crypto industry, especially for beginners. eToro emerges as the best and safest broker in terms of regulatory compliance.
Other security features include the platform adopt include two-factor authentication (2FA), login attempt limits, and whitelisting attribution model. Additionally, eToro holds most of the cryptocurrency on the platform in cold storage. Cold storage is safer since they are free from any cyber-attack.
eToro is also offering an intuitive user interface. Users can access the broker through a web platform and mobile app, which is available for both Android and iOS users. The easy-peasy user interface and tools such as copy trading make the broker suitable for users with all levels of experience including armature. Copy traders allow users to copy real-time cryptocurrency trades of other live crypto traders. Other features that the eToro offers traders include order depth charts, technical analysis indicators, and many trading integrations through API.
eToro also allows users to buy XRP free, which is a perfect approach if you are a beginner. You will only pay $5 when withdrawing your funds. In the United States and the United Kingdom, you only need a $10 deposit minimum. eToro has a transparent fee system, hence no hidden fees when buying XRP. The platform also charges a $10 inactivity fee, if you fail to log in to your account for 12 months.
| | |
| --- | --- |
| Commission | 0% |
| Deposit Charges | 0% |
| Withdrawal Charges | $5 |
| Inactivity Charges | $10 per year after 12 months of inactivity |
Pros and Cons
| | |
| --- | --- |
| Pros | Cons |
| Fully Regulated exchange | Limited range of crypto assets for trade |
| Simple user interface |   |
| No commissions and Withdrawal charges |   |
| Backed by a highly established company |   |
| Comprehensive security protocol |   |
| Transparent trading/wallet fees |   |
2. Coinbase
Coinbase is one of the most popular cryptocurrency exchanges currently available in the crypto industry. Launched in 2012 in San Francisco, the US-based crypto exchange and broker is one of the oldest and most trusted crypto exchanges. The protocol started only as a Bitcoin brokerage service – selling bitcoin to customers directly. The broker later added more services to the platform, and currently, it is the largest crypto exchange by volume. It is supporting Ripple (XRP) and more than 100 other cryptocurrencies. The exchange has more than 30 million users across the world.
Currently, Coinbase is licensed and fully regulated under regulatory bodies in different countries. In the United States, the company is registered as a Money Service Business with FinCEN. Coinbase is licensed to operate money transmissions in most jurisdictions. Most licenses cover the transmission of dollars and cryptocurrencies. The company is required to comply with various financial services and customer protection laws such as the Bank Patriotic Act, the US Patriotic Act, money transmission laws, and corresponding regulations.
Internationally, the broker has an FCA license in the United Kingdom and ASIC in Australia. Coinbase is also committed to obtaining a license as required by other countries, internationally. Coinbase operates legally in more than 100 countries across the world.
The Coinbase platform has an intuitive user interface that is favourable even to the armatures, who are still learning to buy XRP in the US. Users do not need prior knowledge to navigate through the easy-peasy interface when buying Ripple with Coinbase in the US today. You can follow the short and direct registration process to create an account with Coinbase and start buying cryptocurrency. Coinbase also offers learning incentives through its unique educational programs that reward learners who are learning to trade crypto.
Unlike eToro, Coinbase e-wallet payments methods such as PayPal, when buying XRP. Instead, you can use U.S. bank transfers, credit cards, and debit cards. However, the protocol allows withdrawals through PayPal.
Coinbase is one of the exchanges with the highest liquidity due to its highest trading volume. Consequently, it is safe from irregular slippages.
You should be aware of Coinbase fees. The broker will charge a 3.99% transaction fee for every payment made through a debit or credit card. You will also pay a 1.49% commission when you purchase or sell XRP. Such high commissions reduce your profit as a trader, which makes Coinbase disadvantageous compared to other platforms, which offer low fee transactions such as eToro. For lower fees, you may need to switch to Coinbase Pro.
Fee Summary
Commission
Depends on the amount traded and the type of account (Binance Pro charges lower commissions)
Deposit Charges

·

       

3.99% for debit/credit cards

·         1.49% for bank accounts

·         $10 for Wire Transfers

·         Free for ACH Transfers

Withdrawal Charges

Depends on locations and payment methods

Inactivity Charges

0%
Pros and Cons
| | |
| --- | --- |
| Pros | Cons |
| Low minimum deposit | Higher commissions that other exchanges |
| Over 200 supported cryptocurrencies   |   |
| No inactivity fees |   |
3. Binance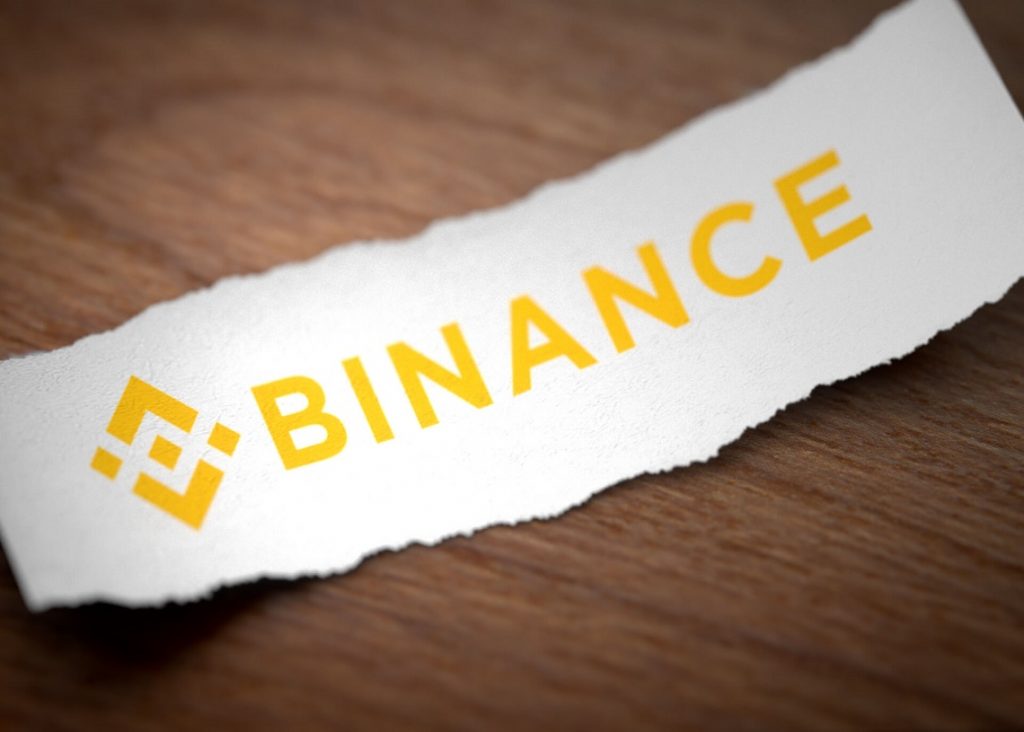 Binance is one of the world's leading crypto exchanges in the world. The platform boasts one of the highest daily trading volumes. The exchange has users in over 180 countries. Binance was banned in the United States in 2019 on regulatory grounds. In response, Binance and other investors launched Binance US, which enables users from the United States to trade more than 50 cryptocurrencies. Users can also enjoy low fees through Binance US. Binance offers three platforms customized for people with different experiences. Users can pick the platform, which is suitable for them. Even though Binance has a user-friendly interface, it still falls below eToro and Coinbase in terms of the beginner-friendly user interface. Buying XRP may be slightly challenging, especially for beginners.
Binance has some competitive fees – suitable to beginner traders who want to begin investing in the crypto without breaking the bank. It changes a low deposit fee of 1.8% of the deposited funds for all credit and debit card deposits. If you are looking to withdraw your funds, Binance offers a seamless and secure withdrawal process at a very low cost of 1% for all the debit and credit card withdrawals.
Binance is also famous for its effective and easy-to-use trading tools that give traders an upper hand in the market. They include charting tools and a public API key, which enables users to perform auto-trading through trading bots. Users can also customize their trading tools.
Binance also has some of the most effective and latest security tools such as two-factor authentication (2-FA), insurance, and cold storage. These tools help in keeping the users' funds and data safe.
Binance makes trading simple and stress-free through trading bots low fees, and faster transaction settlements. Therefore, it remains one of the most suitable brokers for beginner traders or those with busy schedules.
Fee Summary
Commission

0.1% Spot Trading Fee

0.5% Instant buying and selling Fee

Deposit Charges

1.8% Spot Trading Fee

Withdrawal Charges

1.0 % Spot Trading Fee

Inactivity Charges
0%
Pros and Cons
| | |
| --- | --- |
| Pros | Cons |
| Binance US is fully regulated in the United States | Complicated trading platform, especially for beginners |
| Suitable trading tools | Limited Features |
| Good customer support and educational guides |   |
4. Crypto.com
Crypto.com is the most advanced cryptocurrency trading platform in the world. The exchange allows users to buy, sell, and store many cryptocurrencies including the main ones such as Ripple, Bitcoin, and Ethereum. Crypto.com protocol allows users to take control of their financial future by providing a suitable environment for cryptocurrency investment.
The platform supports more than 150 cryptocurrencies including XRP. It has more than 10 million users. It is available in many regions across the world. Its intuitive user interface makes it suitable for all users including beginners. You can easily navigate through the platform to make the right investment. You can access Binance through web or mobile and desktop apps. Additionally, the platform as a highly supportive customer.
The platform offers some of the lowest fees for crypto traders. You can buy, sell, and trade XRP at a relatively low cost of 0.4% for all the monthly trade volumes below $25,000. The platform also charges low fees of 2.99% when you purchase digital assets through credit/debit cards. The low fees help in increasing the profit margin for the traders.
Crypto.com also offers risk management features that allow traders to manage the risks associated with their trading activities in the best way possible.
Crypto.com is also aggressive in terms of developing the protocol and keeping it up to date with the latest trends in the market and other related industries. Recently, the company bought a naming right for Staple Center in Los Angeles for $700 million. The facility is now called Crypto.com Arena. This move is one of the major examples of the integration of cryptocurrency technology into the entertainment industry.
Crypto.com has also introduced the crypto.com Visa card, which is a unique card perfectly suited for crypto enthusiasts. It offers great rewards and benefits. It allows users to top up their accounts using bank transfers, credit/debit cards, and other cryptocurrencies. Users also earn CRO rewards each time they use their cards.
Crypto.com is a suitable platform for you if you are looking for a place to buy and grow your Ripple XRP effortlessly. The broker allows users to deposit their Ripple funds and earn interest. It is the simplest way to passively grow your funds.
Fee Summary
Commission

·

       

Maker: 0.04-0.20%

·         Taker: 0.10-0.20%

Deposit Charges

2.99% for debit/credit cards

Withdrawal Charges

Fees vary

Inactivity Charges

0%
Pros and Cons
| | |
| --- | --- |
| Pros | Cons |
| Supports a wide range of cryptocurrencies | Less user friendly |
| Low fees for CRO users | Relatively poor customer service |
| Cashbacks and other privileges | Insufficient education resources |
| Safe and secure transactions | Discounted trading fees may be difficult to understand, especially for beginners |
| Interests in crypto holdings |   |
5. Kraken
Kraken is one of the famous cryptocurrency exchanges in the crypto industry. The platform charges some of the lowest fees for crypto trading. The platform supports more than 175 countries with some of its functions varying from one location to another.
Kraken offers many options for cryptocurrency futures traders to diversify their trades. The platform also has an intuitive user interface that is suitable for both beginners and experienced traders.
Kraken is also committed to safeguarding the users' funds and privacy through its world-class security team and many security features. Some of the security features include 2FA, email confirmation for withdrawals with self-serve account lock, customizable, granular API key permission with large boundaries, global time lock for high-level security, and configurable account timeout.
Kraken also offers low fees for cryptocurrency trading. It charges a 1.5% purchase cost for the majority of supported coins. You are only subject to a 0.9% fee if you are using USD stablecoin. However, you should be aware that additional fees may apply depending on the payment method. For instance, depositing cost varies from 0.5% when using bank accounts to more than 3.7% when using a debit card, credit card, and digital wallets.
Fee Summary
| | |
| --- | --- |
| Commission | 0.16%/0.26% (Maker/Taker) |
| Deposit Charges | 3.75% + €0.25for debit/credit cards |
| Withdrawal Charges | Fees vary depending on the cryptocurrency type |
| Inactivity Charges | $10 (minimum charge varies with the cryptocurrency type) |
Pros and Cons
| | |
| --- | --- |
| Pros | Cons |
| Low Fees | Instant buying platform attract high fees |
| Easy user interface | Limited Customer service |
| Supports many cryptocurrencies |   |
| The safe and secure trading environment |   |
| Allows staking of coins for an interest |   |
6. Coinmama
Coinmama is one of the best platforms for users who want to invest in cryptocurrency. The platform supports investments in many cryptocurrencies including Ripple (XRP). Coinmama allows users to easily buy XRP using different payment methods including credit/debit card and bank transfers. Coinmama offers users the opportunity to easily acquire XRP tokens, which are predicted to perform better in 2022. The token is famous for its transaction speed and low transaction cost The platform provides users with easy to use interface, which makes the process of acquiring cryptocurrency tokens simple.
Coinmama also charges competitive fees – 3.81% in commissions on cryptocurrency purchases, and 0.9% on bitcoin sales.
Fee Summary
Commission

·

       

Up to 3.81% for buying

·         Up to 3.1% for selling

Deposit Charges

5%

Withdrawal Charges

$0

Inactivity Charges

$0
Pros and Cons
| | |
| --- | --- |
| Pros | Cons |
| Intuitive user interface  | Relatively high transaction fees |
| No account minimum | No official desktop app |
| A large number of cryptocurrencies supported | No crypto to crypto trading |
| Many payment options | Less comprehensive customer support |
| Free cryptocurrency deposits |   |
7. Uphold
Uphold provides the easiest way to buy, hold, and convert XRP. Buying and holding cryptocurrency is a low-risk way of investing the cryptocurrency. XRP is one of the promising digital assets. You can make a decent income by HODLing XRP. Uphold enables easy buying of XRP tokens. The platform accepts various payment methods including debit cards, credit cards, and bank transfers.
Uphold fees are favorably low. The platform allows users to buy a variety of assets without any fees through ACH withdrawals and bank accounts. However, the platform charges 3.99% transaction fees for all credit card transactions. The exchange fee on the platform is determined by the type of assets that are being converted. The platform does not charge any fee for bank deposits and withdrawals. Uphold has an intuitive platform that even beginners find easy to use.
However, the platform has a far broader and more volatile spread, when dealing with cryptocurrencies. The spread varies between 0.8% to 1.2% in the United States and Europe. In other countries, the spread is approximately 1.8%. High spreads are suitable for day traders who can leverage them to get quick money. However, it is also highly risky.
Fee Summary
Commission

·

       

0.80% to 3.81% for Bitcoin

Deposit Charges

3.99% to Debit/credit cards

Withdrawal Charges

$0

Inactivity Charges

$0
Pros and Cons
| | |
| --- | --- |
| Pros | Cons |
| No hidden fees | Fewer educational resources compared to some competitors.  |
| Easy to use interface |   |
| Supports more assets besides cryptocurrency including trading in precious metals and equities. |   |
8. Bitstamp
Bitsgap offers secured transactions for traders looking to buy, hold, and send cryptocurrencies. Users can trade digital assets easier, faster, and reliably, through the platform. The simple user interface makes the platform suitable for traders entering the cryptocurrency market for the first time. You only need to supply your email address and set your password to sign up with the platform. The platform is also free from bugs hence safe.
The trading platform charges a fixed fee for crypto trades based on the users' 30-day trading volume. There are 17 commission tiers with the highest being 0.5%. The fees decrease with the increase in the trading volume. It does not charge any commission on your earnings. A card purchase attracts an instant service fee of 5% of the purchase amount. Users from the United States can fund their accounts using ACH, and enjoy free deposits and withdrawals. Otherwise, withdrawal and deposit fees vary with factors including the type of currency, payment method, and user's location.
Commission

The flat fee that depends on 30-day trading volume

Deposit Charges

5% for card purchases

Withdrawal Charges

·

       

Fixed

·         Varies with the cryptocurrency traded

Inactivity Charges

·

       

0.5% transaction fee for transactions below $10,000

·         A 17-tiered structure based on the total trading volume
Pros and Cons
| | |
| --- | --- |
| Pros | Cons |
| Simple and easy users interface | Lack of margin trading |
| Minimal risk | High charge (5%) on debit and credit transactions |
| Fully automated trading bots |   |
| Easy to set up |   |
Reasons You Should Invest in XRP in the US
There are many reasons you might want to invest in Ripple (XRP). Many may think that you must be an experienced investor with huge capital to invest in this coin. However, with some little research, XRP is accessible even for beginners. If you are a long-term trader, XRP should be one of the best assets you can turn to.
Ripple (XRP) is highly recognized, despite having some controversies with regulatory authorities and banks. Despite these controversies, XRP is one of the cryptocurrencies that made people fortunes in the 2017 Bull Run. It also performed well in the 2021 market boon, moving from below $0.9 to over $1.08 in just a few weeks.
Even after this jump in price, the SEC case still hung over this token. Is XRP still a good investment? The answer is yes. If you are looking to build a profitable cryptocurrency, you have all the reasons to invest in Ripple.
XRP Ranks high
Ripple is one of the most recognized cryptocurrencies in the world today, alongside Ethereum and Bitcoin. Its strong market presence results from the fact that it has been in the market longer than many cryptocurrencies, and that it has been ranked third-largest cryptocurrency for a better part of the time it has been in existence.
Despite the challenges, XRP still ranks high in the cryptocurrency market. It is the 8th in the ranking of cryptocurrencies in terms of market cap. It has a 1.8% market dominance and still expanding.
The growth of XRP is accredited to its unique functionalities that bring solutions to the current banking system. The token is a friend to the banks and aims at solving the problems with security, high costs, and longer transaction time. Ripple (XRP) is highly security-focused. The token has never been compromised for more than a decade that it has been in existence. It can handle up to 1500 transactions per second. This move will help Ripple take a major position in the multi-trillion-dollar global industry.
Recognition matters since the crypto market are still expanding and the new investors mostly focus on the top digital assets. This is an opportunity for XRP to keep growing, and so its value.
Stability
XRP is one of the most stable digital assets in the cryptocurrency market. Its huge capitalization makes it resistant to high volatility, which results in huge market dips. Investors prefer stable assets that stick around for some time to return good revenue after some investment period.
Ripple also has functionality that increases its chances of surviving and growing in the industry. The token's success is pegged on whether the banks will adopt it or drop it. Since banks would want a more stable token, Ripple would be keen on maintaining good stability. More partnerships will raise the investors' confidence in Ripple, and the value of the coin is likely to grow steadily in long term.
Affordability
Despite being one of the largest and popular cryptocurrencies, XRP is still selling at an affordable price. In the rapidly expanding market, small investors prefer buying digital assets in sizeable volumes. Therefore, they need high potential crypto with low nominal value. XRP answers perfectly to these requirements. Despite having much underlying value, the token is still quite cheap and affordable. XRP is a perfect cryptocurrency asset for any investor looking to buy large volumes of assets in anticipating more gains in the future.
Strong Partnerships
XRP has strong partnerships with banks and financial institutions. Ripple takes a logical solution to the problems of traditional banks. Instead of promising to replace the banking system, Ripple aims at making the system more efficient; by enabling them to settle their transactions quicker and faster.
The partnership and backing from the banking institutions play a big role in gaining investors' trust. The Bank of America, Royal Bank of Canada, Standard Chartered Bank, the German Bank Fidor, and the National Bank of Fujairah PJSC in the UAE are some of the leading banks that have adopted XRP. Other financial institutions in partnership with Ripple include American Express, MoneyMatch in Malaysia, and Money Gram.
Ripple is Recovering from SEC suite
Ripple has been involved in the controversy with the SEC about the registration of XRP as legal security. However, the recent decisions by the involved judges seem to favor Ripple. Ripple has also indicated its willingness to work with the incoming SEC chairman in bringing the whole case to an end. All these developments are good signs that the case will end well or Ripple. Ending the case will bring to an end the shackle of uncertainty that has been plaguing XRP for quite some time.
In that case, the XRP price will rally the new highs. The profitability in the cryptocurrency market comes from buying tokens at a lower price and selling them at higher prices. Therefore, the developments on the SEC case come good news to any investor looking to buy XRP today.
Buying XRP with different Payment Methods
After identifying a secure broker, you can buy cryptocurrency using different payment methods. eToro presents the easiest and the most secure way of buying XRP. It offers various payment methods you can use to buy digital assets. The payment methods include PayPal, credit/debit card, and Bank Wire Transfer.
PayPal
PayPal is a giant electronic payment system. It provides users with an online wallet, which is available through both the web platform and the app. PayPal is one of the most secure and simple to use payment systems you can use to purchase XRP tokens. Platforms such as eToro support buying XRP using PayPal.
Credit/Debit Cards
Many investors use credit/debit cards when buying cryptocurrency. You can use this method to buy XRP tokens on the eToro platform. Bankcard transactions are usually instant and take only a few seconds for your funds to reflect on your account. Using a credit/debit card on eToro is a simple process that begins by logging into your eToro account and navigating to the broker-funding page.
Risks of Buying XRP
Just like any other investment, buying digital currencies has its risks. Ripple (XRP) is no exception. As a decentralized digital asset, XRP poses some risks that you should be aware of, and find a way of neutralizing them.
Ripple is Centralized
Unlike Bitcoin and other popular cryptocurrencies, Ripple is not a fully decentralized protocol. The main objective for creating Ripple was to create a better way of transacting in the banking industry. Most cryptocurrency enthusiast finds Ripple unattractive in this perspective. The token grew under the shadow of Bitcoin as it is one of the oldest protocols alongside Bitcoin and Ethereum. Ripple is the single largest owner of XRP tokens. This situation means that the system and the tokens are still largely controlled by the Ripple Company. Any actions that the company makes such as selling the tokens my lead to market disturbance. Some traditional cryptocurrency investors still refuse to consider Ripple a cryptocurrency due to its centralized nature.
High Competition
XRP is venturing into the field with big players that are creating intense competition in the market. SWIFT, for example, is already dominating the payment industry that Ripple aims to transform. SWIT has already garnered more than 11,000 institutions in the industry, and Ripple has the task of convincing such institutions to accept its services.
Stellar, another crypto-based protocol, also comes with much cheaper and faster transaction processing services. Stella can process transactions under 3 seconds at an insignificant cost of $0.01. It has already partnered with IBM and KlickEX to facilitate cross-border payments. Even though Ripple is still larger and more popular, it is growing fast and Ripple must watch out for it.
How to Buy XRP with eToro
Buying XRP on eToro is a simple process. As a beginner, you must first create and verify your account before you proceed to purchase the token.
Follow the procedure below to create an account
Go to Etoro
Click the "Start Trading" button on the top right of the homepage.
Fill the electronic form that appears by entering your, user name, email ID, password, telephone number and country code
Accept terms and conditions and agree to acknowledgement disclaimer
Click the "Sign Up"
Go to your email and click the link received to become a registered user of eToro.
Verifying the account
Upload your identification documents such as the national ID or a driving license and a proof of address such as a valid utility bill dated to the last 3 months. eToro is fully compliant with the international regulatory authorities that are dedicated to combating money laundering and terrorism financing.
Now that you have an active account, you are ready to buy XRP on eToro. Follow the steps below.
Use your log-in details to

sign in

to your account.

Fund your account using the available methods such as

Bank Transfer

Skrill

PayPal

Credit Card

Neteller

Debit Card

Navigate to the member area

Go to the market

Select XRP

Enter the amount to buy XRP

Select the payment method you wish to use

Enter the relevant details of your payment source

Tap on proceed to finish the payment wizard

You will receive XRP in your wallet.
XRP Price Analysis
XRP's price has been relatively stable compared to that of other cryptocurrencies. In 2020, the price of the asset dropped from $0.6 at the end of November to $0.1748 in December, when the SEC filed a lawsuit against Ripple. The price then jumped to $1.9600 on April 14, as the entire cryptocurrency market experienced a bull run. That was XRP's highest price since the crypto rally in January 2018, when the price hit an all-time high of $3.84.
The price of the digital asset fell in May 2021 as the entire crypto market entered a bear run. It dropped to $0.51 on June 22, 2021; its lowest price since March 25, 2021. The coin went ahead to enjoy a bull market throughout the summer, hitting a high of $1.14 on September 6, 2021. In September 2021, XRP prices fell as the entire market enters a bear market.
On December 1, XRP was trading at the $1 mark before it fell to $0.6145 four days later on December 4, as the entire crypto market retreated to the November highs.
According to Ripple, the price of the token is driven by the price trends on the broader markets and not by the attempts to affect the prices by increasing its liquidity as security.
Most experts expect XRP to perform well in 2022. Technical analysis from CoinCodex predicts a bearish market for the coin in 2022. It has more than 20 indicators for bullish signals as compared to about 5 indicators for a bearish indicator.
An algorithm-based site Wallet Investor project an average price of $1.3 in 2022, and a rise to $3.5 in the next five year. DigitalCoin puts the average price at $1.04 for five years. By 2028, they expect the price to hit $3.75 in 2025 and $2.73 by 2073. In another prediction, Price Prediction puts XRP price at an average of $3.75 in 2025 and $25 by 2030.
You should always remember that the cryptocurrency market is highly volatile. You should remember to do further research, and consider the latest trends, news, and technical and fundamental analysis as you, make your investment decisions.
Selling the XRP
eToro platform allows you to easily sell your XRP in a simple and easy process. Sign in to your account and click the sell button to withdraw your trade profits. The process is instant and secure. You can only withdraw through the platform you sued to fund your trading account.
Conclusion
Ripple is an ever-promising asset for any cryptocurrency trader including beginners. XRP's utility in the banking sector makes it a valid token to consider when thinking to investing in a cryptocurrency. Despite the challenge with the SEC lawsuit, Ripple has maintained a good performance, remaining one of the most stable digital assets in the industry. Partnerships with major banks and other financial institutions as well as the fact that the lawsuit case by the SEC is headed towards the right direction are some of the good indicators of a better by this coin in the future. Users can easily buy XRP on eToro, one of the world's best cryptocurrency brokers.
FAQs
Is XRP a good Investment?
Yes. XRP is a good investment for both experienced and new investors in cryptocurrency. Despite the challenge with the SEC lawsuit, the token has remained competitive in the market. Some experts are also predicting a rise in pricing soon.
Where can I buy XRP?
Many regulated brokers are offering XRP, and you can buy the token on those platforms with relative ease. Some of the platforms are eToro, Coinbase, Coinmama, Kraken, Uphold, and Bitsgap. The platforms may vary in feature. Overall, eToro proves a better platform for both beginners and experienced traders.
Is XRP safe to invest in?
Buying XRP should be safe as long as you are dealing with regulated brokers. Such brokers will shield you from fraud. Non-regulated brokers can expose you to fraud that can make you lose funds.