As cryptocurrency continues to gain popularity, governments around the world are grappling with how to regulate this emerging market. In the United States, the question of how to regulate cryptocurrency has been particularly contentious, with various agencies and lawmakers offering differing opinions on the matter.
The Securities and Exchange Commission (SEC) has been at the forefront of the debate over cryptocurrency regulation. In 2017, the agency issued a report stating that some cryptocurrencies could be considered securities and therefore subject to federal securities laws. This set off a flurry of activity, with some cryptocurrency companies registering with the SEC and others arguing that they should be exempt from such regulations.
In 2018, the SEC took a more aggressive stance, launching a series of enforcement actions against companies that it claimed were violating securities laws. This led to increased scrutiny of the cryptocurrency industry and a growing awareness of the need for regulation.
The Commodity Futures Trading Commission (CFTC) has also been involved in the debate over cryptocurrency regulation. In 2015, the agency declared that cryptocurrencies like Bitcoin were commodities and therefore subject to its regulatory oversight. In 2017, the CFTC approved the first Bitcoin futures contracts, further legitimizing the cryptocurrency as an investment.
The Internal Revenue Service (IRS) has also weighed in on cryptocurrency regulation, issuing guidance in 2014 that classified cryptocurrencies as property for tax purposes. This means that profits from cryptocurrency transactions are subject to capital gains taxes, just like profits from stocks or real estate.
In addition to these federal agencies, individual states have also been active in regulating cryptocurrency. New York was the first state to introduce comprehensive regulation of cryptocurrency with its BitLicense program, which requires companies to obtain a license to operate in the state. Other states, including California and Wyoming, have also passed legislation related to cryptocurrency.
Crypto Regulation In The US Still Uncertain
Despite these efforts, the regulation of cryptocurrency in the United States remains a patchwork of laws and regulations. There is no overarching federal framework for regulating cryptocurrency, and the rules and regulations vary from state to state. This has created uncertainty for cryptocurrency companies and investors, who are unsure of what rules they need to follow.
There are several reasons for the lack of comprehensive cryptocurrency regulation in the United States. One of the main challenges is that cryptocurrency is a new and rapidly evolving technology, and regulators are struggling to keep up with its development. Additionally, there are disagreements among lawmakers and regulators about how cryptocurrency should be regulated.
Some advocates of cryptocurrency argue that it should be regulated in a way that promotes innovation and growth. They point to the potential benefits of cryptocurrency, such as its ability to provide financial services to unbanked populations and to facilitate cross-border transactions. They argue that overly restrictive regulation could stifle innovation and limit the potential benefits of cryptocurrency.
Others, however, are more skeptical of cryptocurrency and argue that it should be subject to strict regulation. They point to the risks of fraud and money laundering associated with cryptocurrency and argue that regulation is necessary to protect consumers and prevent criminal activity.
There is also a lack of consensus among regulators about how to classify cryptocurrency. Some agencies, like the SEC, view it as a security, while others, like the CFTC, classify it as a commodity. This lack of clarity makes it difficult for cryptocurrency companies to understand what regulations apply to them.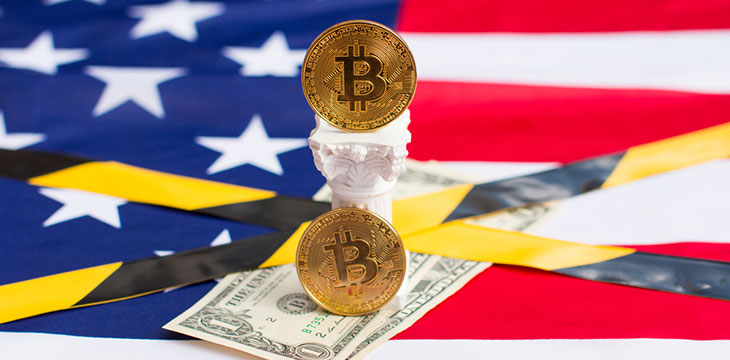 Despite these challenges, there are signs that comprehensive cryptocurrency regulation may be on the horizon in the United States. In 2021, the SEC announced that it would be reviewing its cryptocurrency regulations and considering new rules to protect investors. Additionally, some lawmakers have introduced bills that would provide a more comprehensive regulatory framework for cryptocurrency.
Buy Bitcoin Now
One such bill is the Digital Asset Market Structure and Investor Protection Act, which was introduced in the House of Representatives in 2021. The bill would establish a regulatory framework for cryptocurrency and require companies to register with the SEC.
As the case between Ripple and SEC continues, it is not yet clear what measures regulators are willing to take to ensure that the crypto market is regulated. Some analysts and experts believe that the watchdogs are suffocating the nascent sector with draconian laws. But, time will tell what happens later in 2023 and beyond.