The latest data analysis confirmed that digital assets and crypto adoption rates in Africa grew by more than 2,500% in 2021. This growth suggests that technological innovations are gradually making their way into the lives of many Africans.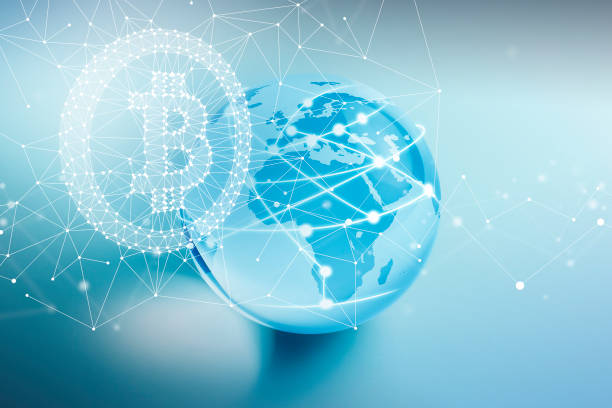 According to a recent KuCoin report, the number of crypto transactions has increased by 2,670% in 2022 across African countries, despite deteriorating social-economic factors arising as a result of the Covid-19 pandemic.
The 2021 astonishing growth trends and steep influx relate to how values were analyzed during previous periods. In that context, the number of crypto transactions in Africa constitutes roughly 2.8% of global volumes.
While commenting about the crypto performance result in Africa, Johny Lyu, CEO of KuCoin, said:
"The adoption of digital assets in Africa will continue to grow exponentially. African countries have the highest crypto adoption rates in the world. They have even outperformed the biggest regions such as the United States, Europe, and Asia."
Nourou, the founder of Bitcoin Senegal, maintained that the thousand percent growth rates for Bitcoin (BTC) adoption would continue in the coming years, adding:
 "Take a look at the way in which cars, mobile phones, and consumer electronics took off on the continent. Africa is a continent where lightning-fast progression and adoption is common."
KuCoin cites that more than 88.5% of cryptocurrency transactions made by African countries are cross-border transfers. Notably, low fees mean that users transferred less than 0.01% of the overall amount in cryptocurrencies.
Buy Crypto Now
Africa Continuously Adopting Cryptos
Apart from high inflation levels and rapidly increasing use cases of smartphones that allow anyone to own a mobile bank, Africa has a young and digitally native population familiar with digital currencies. Moreover, Africa is a perfect testing ground for the problem that digital asset tries to solve.
Nonetheless, Lyu noted inconsistent growth levels in many African countries, asserting:
 "That rate of growth can depend on both local policy-makers and separate officials' stances on cryptocurrencies. Still, I believe that a promising future for digital money in Africa is inevitable."
Central and West Africa are perfect examples of regions with inconsistent growth, with BTC adoption increasing against a backdrop of mistrust and discomfort of using the local currency, as highlighted by the CFA. KuCoin has previously analyzed the state of crypto adoption in Africa, noting that economic opportunities offered by the region are few.
In the same context, according to Lyu, the combination of rapidly growing inflation, high rates of unemployment, poor access to bank services, and high fees for remittance services have resulted in the accelerated adoption of digital assets in Africa, adding:
"Financial problems the region is experiencing are forcing people to look for new instruments and technologies that can give them some of the economic freedom they currently lack."
Nevertheless, Africa poses a lot of added advantages in the long term. These advantages can contribute to the widespread use of digital assets among locals. The region hosts over 40% of median age people between 19 and 40 years old in urban centers.
"Another positive phenomenon is the growing technological awareness of the local population, with many young people exploring programming and internet technologies."