Although rare, physical world blockchain utility exists, there is now evidence of one firm's efforts to mitigate transactional fees in supply chains.
The world is always ready to blame inflation for the surging prices at retailers and grocery stores. That was the #1 political issue for recent Election Day voters in the US. For instance, media sources recently reported poll data that 85% of Americans could not afford to spend $200 on a Thanksgiving meal in November 2022, and just 25% could afford $100.
Nonetheless, few recognize inflation is just part of the problem. The high costs for products and services are also directly attributable to settlement fees that are paid by transportation providers who are compelled to take out the equivalent of payday loans against their freight invoices.
Shipper payment definitions in the transportation sector are known to be egregious, and a majority of transportation carriers cannot afford to wait for 30-180 days to get paid. When the carrier considers everything, it pledges the collection rights in its accounts receivable to the bank and, in exchange, the bank advances cash in around 10 business days.
By industry averages, that cost to carriers is 3% of each receivable – mostly escalating up to a 25% annualized interest rate. The bank then waits 20-18 days and collects directly from the freight shipper. In case inflation is believed to be a silent tax, invoice factoring is a second layer of silent taxes on everything we purchase.
Over one million US trucking firms are factoring 100% of their invoices, and 50% of third-party logistics are doing it as well. Due to inflation, bigger transportation firms are also losing 3% or more of their invoice values when waiting more than 60 days to get paid by the shippers. All these additional costs create higher freight rates, and the excesses eventually trickle down to all households and consumers.
Fixing A Broken Supply Chain By Transacting On The Blockchain
TruckCoinSwap (TCS) is an example of a fintech and freight-tech firm that uses a blockchain-integrated mobile application to offer quick and free freight receivables settlement to transportation firms. Furthermore, TCS is listed on CrossTower in the United States and abroad in 80 nations, and is listed on Uniswap.
Chief technology officer Jake Centner commented:
"Centralized exchanges can work very well, and the team couldn't be more proud of the relationships TCS has made. However, the TCS token must also have a decentralized exchange and non-custodial option in the ecosystem for transportation companies and holders. Uniswap has been the gold standard in this space."
To that end, TCS has developed a process and platform that resembles how carriers are settling now, with one added step. Several days after uploading freight documents into the TCS mobile app, a push notification is sent and settlement is availed in the real-time US dollar value of TCS tokens.
The carrier can then accept settlement through direct deposit from TCS. After getting the balance in its crypto wallet, the carrier can quickly sell through its exchange market to regain USD liquidity. By taking settlement through TCS, and managing to sell in a matter of minutes, carriers avoid both the factoring costs and crypto volatility.
By industry averages, TCS estimates each factoring freightliner can recapture a considerable portion of its net revenue. In the supply chain, minimizing operating costs makes transportation firms more solvent and applies downside pressure on freight rates. In time, the costs of goods and, more particularly, food prices, can drop.
Regarding the company's adoption, the CEO Todd Ziegler shared:
"TCS already has truckers involved in the beta, and we were just approached by two larger strategics. One has 223 trucks. The second is one of the largest companies in the U.S. managing freight documents, with over 500,000 transportation users. It speaks volumes that these companies are already interested in integrating with TCS."
Buy Bitcoin Now
The Future Of Freight And Blockchain
Earlier this month, TCS presented its solution at the Future of Freight conference to more than 20,000 attendees and has since gained traction in the crypto and transportation spaces with features in FreightWaves, business publications, together with other related media.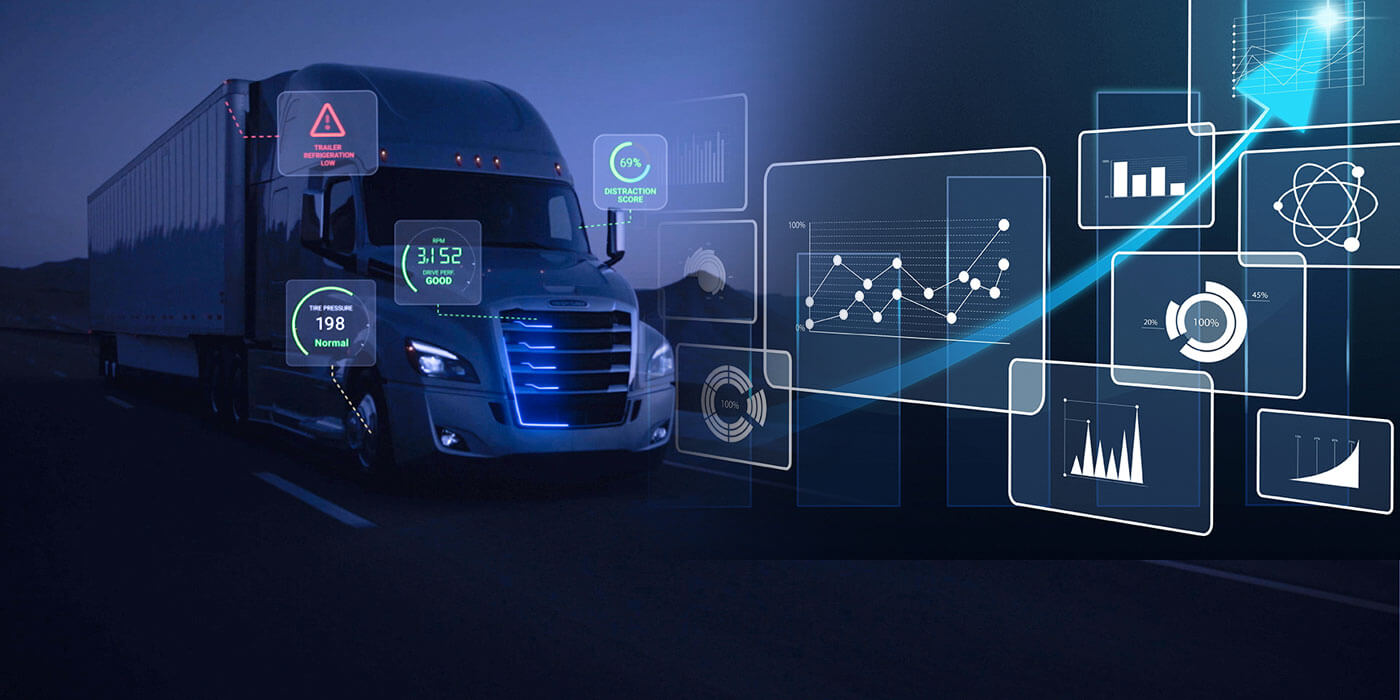 With many strategic relationships already in play, TCS is convinced that it is in a strong position to help in carrying the transportation sector forward into Web3. In looking ahead to the intersection of the two Sectors, Ziegler stated:
"Following recent court rulings and the acceleration of the DCCPA [Digital Commodities Consumer Protection Act] on Capitol Hill, we're going to see U.S. crypto exchanges eliminate several coins. Many exchanges are already struggling for revenue and AUM [assets under management], and they're not going to stick their necks out in the wake of FTX.

The projects with no real use case will be the first to go, and the digital assets with value propositions to the industry will see the greater market share."