Chief economist Huw Pill wishes to make strategy clear to the public in a hint of further interest rate hikes
The Bank of England will "deliver inflation back to its 2% target", its chief economist has promised, despite the hurdles it faces from surging energy and food costs and a drop in the value of the pound that has made both more costly.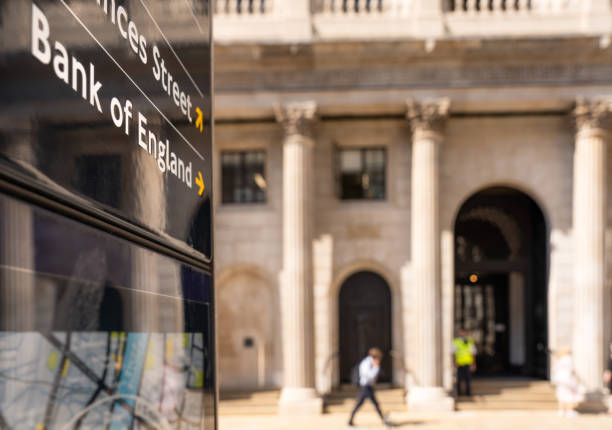 Huw Pill said he needed to make it clear to the public that the central bank's sole purpose at the moment was to reduce the rate of price growth, in an obvious hint that further interest rate hikes are on the way.
His remarks come after an equally outright warning from Sir Jon Cunliffe, the deputy governor of the Bank, who said its monetary policy committee (MPC) would "do whatever is necessary" to prevent the rising cost of living from becoming an enduring inflation problem.
Pill said he was monitoring companies to see how much they were passing on higher raw materials and component costs and wage rises to consumers, shooting up prices further. Britain's main inflation rate climbed to a four-decade high of 9.1% in May but the Bank predicts it to rise further, hitting 11% in the autumn.
The Bank's target rate for inflation is 2%, and in response to surging prices, it has hiked interest rates five times since December. Pill said:
"I see my role as an MPC member as being 'in the price stability business'. That means returning inflation to the 2% target in a sustainable way. If there is one message that a wider public audience takes away from my remarks this morning, I hope it is that."
Bank Of England Strives To Remain In Control
Cunliffe claimed the central bank would act "forcefully" to make sure that soaring inflation caused by domestic pressures and climbing prices of imported food and energy do not become "the new normal" for the British economy. He told BBC Radio 4's Today programme:
"It's our job to make sure that as this inflationary shock passes through the economy we don't find that leaves us with inflation being the new normal, the sort of embedded psychology."
He added that the Bank's rate-setting MPC would take measures to combat rising inflation.
"People can have confidence that we will act to make sure that that doesn't happen."
On Tuesday, Cunliffe stated that British households would endure interest rates as high as 5% without failing to pay their debts.
He made the claim as the Bank of England published its most recent financial stability report, which said that most UK businesses and consumers went into the current financial crisis with relatively low debt levels, although it believes they will become more stretched over the months to come as slow growth and higher prices bite.
Buy Bitcoin Now
In his BBC interview on Wednesday, the bank deputy governor said soaring inflation was already influencing consumer behavior. Cunliffe added that a slump in spending was already affecting the wider economy. He added:
"What we expect is that the cost of living squeeze will actually hit people's spending and that will start to cool the economy, and we can see signs that the economy is already slowing."
The Bank has been accused of being too slow to start raising rates when prices first began to increase. Cunliffe commented:
"We've increased rates at every meeting for the last five meetings. I don't think that has ever happened actually before in the history of the MPC."
The Bank raised its key base rate by 0.25% to 1.25% in mid-June, and some economists have predicted that the central bank could hike rates to as high as 3% by the end of next year.