Nonfungible token (NFT) investments have shown remarkable growth in the first half of the current year and they are nearly equal to the total sales volume for 2021. Nonetheless, the crypto sector is currently experiencing a rare market condition.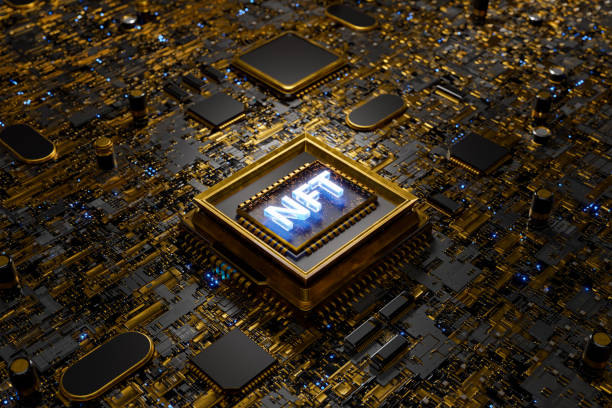 Based on the report, NFT collectors have spent around $37 billion in the sector and insisted that their transactions would be stable in 2022 after the massive growth recorded in 2021. Last year, a considerable surge happened during the release of Mutant Ape Yacht Collection sometime in late August.
NFT Investments Analysis
The Chainalysis report indicates that investors sent a staggering $40 billion worth of crypto to smart contracts that are associated with NFT collections and marketplaces in the whole of last year. Non-fungible token trade figures showed some remarkable growth in the initial months of 2021, but the general industrial growth remained quite inconsistent.
Notably, the analysis of the reports shows some unusual NFT trading activity. It seemed to drop till mid-February, and then the market saw some positive recovery sentiments in mid-April this year. The market recovery might have followed the metaverse projects developments around Moonbirds and Bored Ape Yacht Club.
Currently, Bitcoin is showing some positive recovery of about 0.03% and is trading at $35,949 according to Tradingview.com.
Though the market faced some temporary fluctuations, there appear to be no variations in the number of customers that are investing in NFTs. For instance, in the first quarter of 2022, up to 950,000 customers traded with the assets compared to about 627,000 in Q4 2021.
The data indicate that 491,000 unique clients invested in the NFTs market in the second quarter of this year so far. These growing figures reflect a remarkable push in the number of clients resulting in market growth.
Furthermore, Chainalysis observed the web flow of clients investing in the non-fungible token sector from different geographic locations. They eventually said that people from all over the world, including Western Europe, North America, and Southern and Central Asia, are actively attracted to NFTs investments.
Buy Crypto Now
Analysis Of Nonfungible Token Sales
A few weeks ago, The Wall Street Journal broadcasted an editorial with opposite findings alleging that NFT sales are declining. That specific editorial stated, "The NFT market is collapsing." Nonetheless, five of the top nonfungible token collections accounted for over $1 billion in sales in that same week.
Coinbase's launch of its in-house NFT marketplace failed to produce any considerable sales. Based on the sales records, the company just received 150 business offers on May 4, with a total transaction volume of just $75,000, although Coinbase had been marketing that idea for seven months and had got 8.4 million e-mail sales orders.