The metaverse has taken over the internet space and managed to become the favorite new buzzword. Notably, crypto and the metaverse seem to be intertwined significantly. Companies like Meta Platforms have rebranded aiming to take the lead in the new space.
If you are new to this sector, the metaverse is the latest iteration of virtual reality. Virtual reality is a world accessed by people using virtual reality headsets. From entertainment to shopping to learning and gaming, some tech companies believe that the metaverse is a new frontier that may be as transformative as the World Wide Web was a generation ago.
Although the technology is far from mainstream, it is rapidly gaining the attention of tech and cryptocurrency investors globally. The widely futuristic concept became a household name after Facebook rebranded itself as Meta Platforms in 2021.
Cryptocurrency is currently playing an integral role in various precincts of the brave new world. Nevertheless, its role in shaping the metaverse sector has been complicated by the massive drops of the crypto winter in the whole of 2022. It is crucial to note that crypto is a rapidly changing market and what is doing well today may plummet tomorrow.
Despite everything, the metaverse coins present an untapped opportunity for investment in 2023. Cryptos and blockchains will play an integral role in the development of the metaverse. How is the metaverse linked with cryptos? What exactly is the metaverse? What metaverse tokens should you be buying?
The great news is that since metaverse projects are new, coin prices are significantly low, well under $1. This opens the investment opportunity for almost everyone. But, it does not mean that all these projects are worth your money.
Industry experts believe that the current bear market might help shake out the 'bad actors' – those focused on building their fortunes instead of building their projects. It is advisable to buy those metaverse coins that have shown massive potential through their utility, performance, and powerful financial backing.
What Are Metaverse Coins?
Metaverse is the technology that powers a virtual universe where people can game, shop, sell, buy, and trade objects, currencies, and a lot more. You can think of it as an integration of augmented reality, virtual reality, gaming, social media, and cryptos.
In the metaverse, cryptos will serve as money. This notion is based on the concept of blockchain technology. That is where the terms "metaverse tokens," "metaverse coins," and "metaverse crypto" arise from. All metaverse projects have tokens that are mostly used for transactions within a particular environment.
Many metaverse projects are already in motion, and their tokens are available for purchase. Some of these metaverse cryptos are listed on mainstream exchanges. Investors and enthusiasts are eyeing these projects since they have lots of potentials.
Metaverse projects range from virtual games to nonfungible token marketplaces, with each of them proposing a distinct concept and some real-world applications.
Here are some of the top metaverse coins – cryptos that play an integral role in facilitating commerce and exchange within this virtual space – that have market capitalizations bigger than $500 million.
ApeCoin (APE)
ApeCoin is not just one of the largest metaverse cryptos on the market but it is also one of the newest. It was designed to power the budding ecosystem around the renowned Bored Ape Yacht Club.
Bored Ape Yacht Club (BAYC) ranks among the most successful nonfungible token (NFT) art collections. Notably, the lowest price for one of these blockchain art monkeys is believed to be a staggering $100,000. Its sister NFT collection, Mutant Ape Yacht Club (MAYC), comes at a price of $18,500 as a floor price, as of March 2023 based on CoinGecko's data.
To enjoy the popularity of these expensive apes, APE was airdropped to all holders of a Bored Ape or Mutant Ape NFT in March 2022. The primary goal behind APE is for voting and governance issues, and transacting within the 'Ape metaverse.'
Internet Computer (ICP)
Internet Computer (ICP) was developed by the Swiss nonprofit organization Dfinity Foundation. The main aim of ICP is ambitious: Replace the entire centralized internet that we are already familiar with currently with a viable decentralized alternative.
The notion is that the current internet is mostly built by centralized firms like Alphabet, which owns the family of Google products or Amazon.com.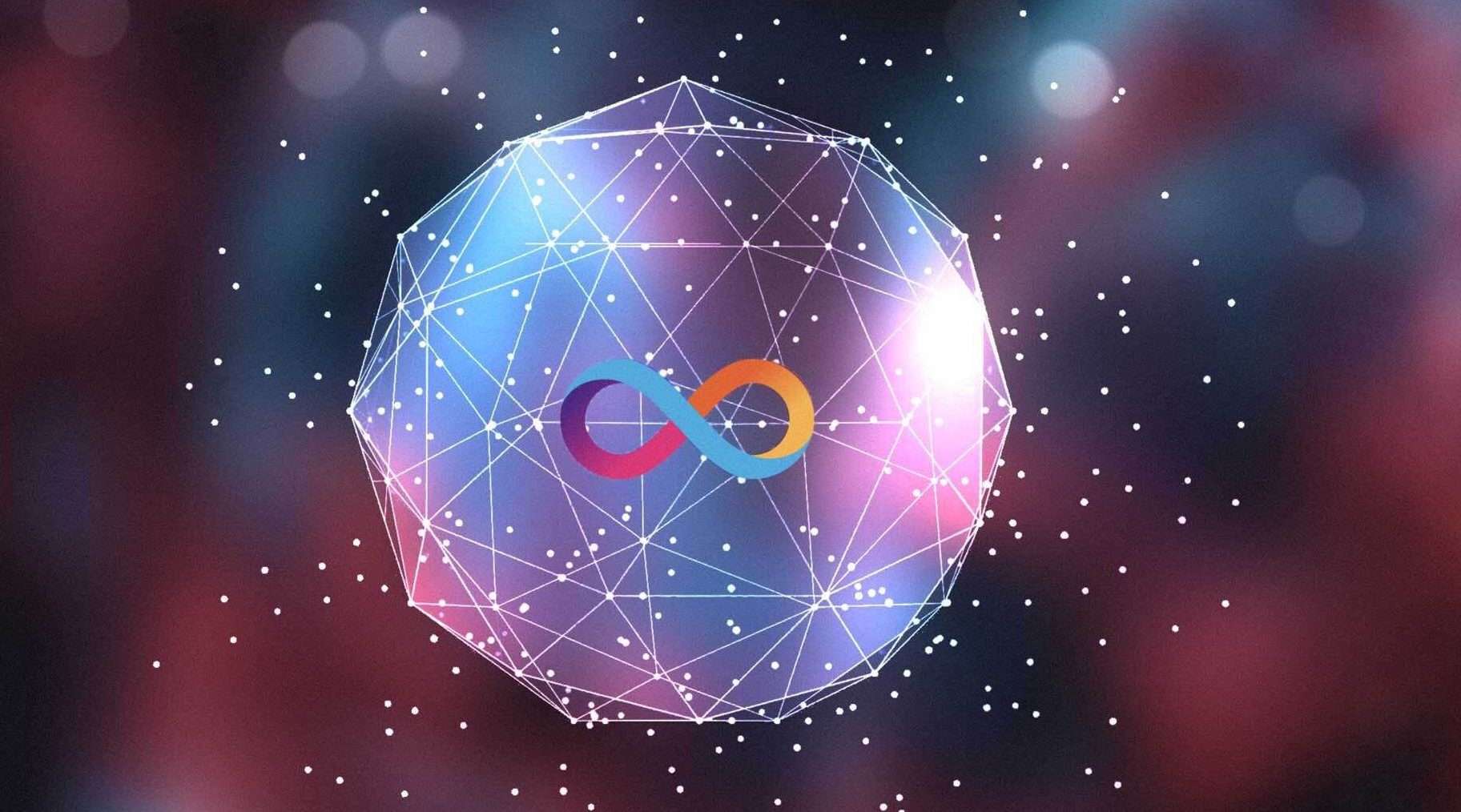 Introduced in May 2021, Internet Computer wants to change that order, working hard to offer users the chance to move to a highly inclusive, open-source internet. It wants to execute the vision using smart contracts, providing enhanced speeds with minimized computational costs.
Supported by notable names like venture capitalist (VC) Andreesen Horowitz, its general performance has been short but highly turbulent. At first, ICP gathered a massive market cap of over $45 billion when the token was trading for about $700.
While it is still one of the bigger cryptos in the current market, enthusiasm has plunged. ICP's price is considerably down compared with its initial high prices.
Stacks (STX)
Bitcoin may be the first blockchain ever developed, but its role within the metaverse was somehow unclear until Stacks launched on top of it.
Stacks is described as a layer-one blockchain that links with Bitcoin's blockchain via STX's own proof-of-transfer (PoX) mechanism. With the new technology, Bitcoin miners can pay to mint new STX tokens. Moreover, Stacks holders can stack (as opposed to staking) their STX coins to earn Bitcoin rewards.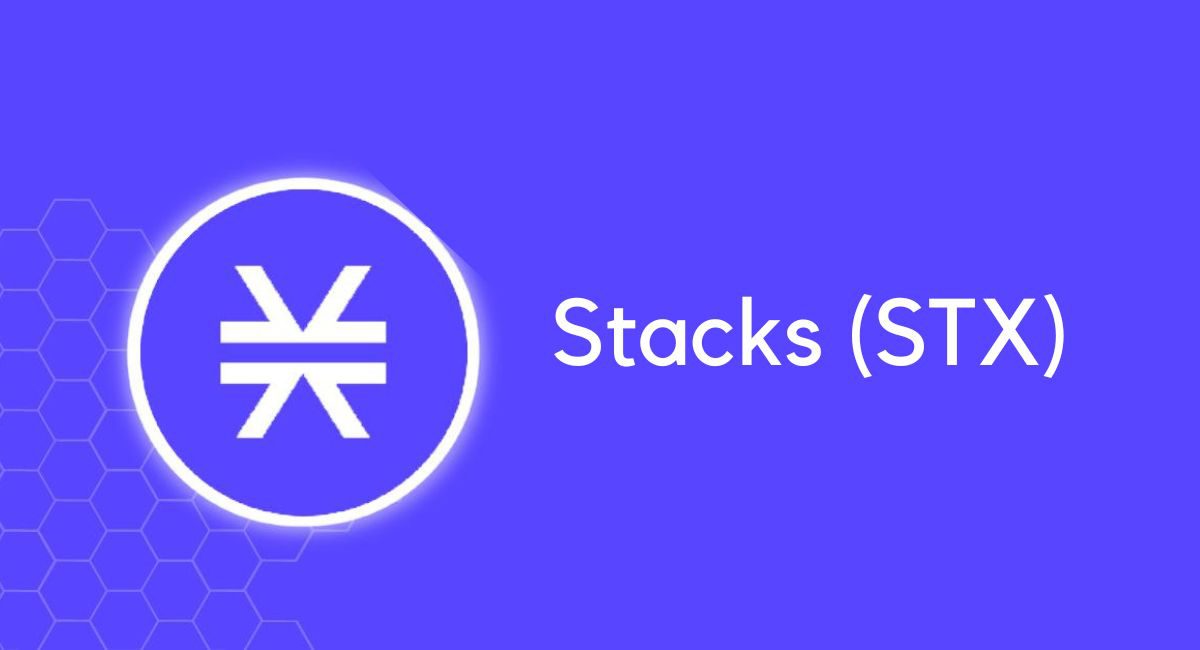 Stacks' primary objective is to bring Web3 decentralized applications (dApps) and smart contracts to the oldest and most secure blockchain globally, Bitcoin. It was launched by a host of venture capital funds, including those of Y Combinator, Winklevoss Capital, and Digital Currency Group.
The first crypto to get approval for sale by the Securities and Exchange Commission (SEC), Stacks 2.0 unleashed its mainnet in January 2021.
Decentraland (MANA)
Decentraland operates a whole metaverse of its own. It is VR a platform powered by the Ethereum (ETH) blockchain. Its native token MANA is mainly used to transact business within the Decentraland worlds.
Users can develop avatars and navigate the online universe as they want. They can buy land, different outfits for their avatars, accessories, and a lot more on the Decentraland marketplace. Applications and content within the world can readily be monetized.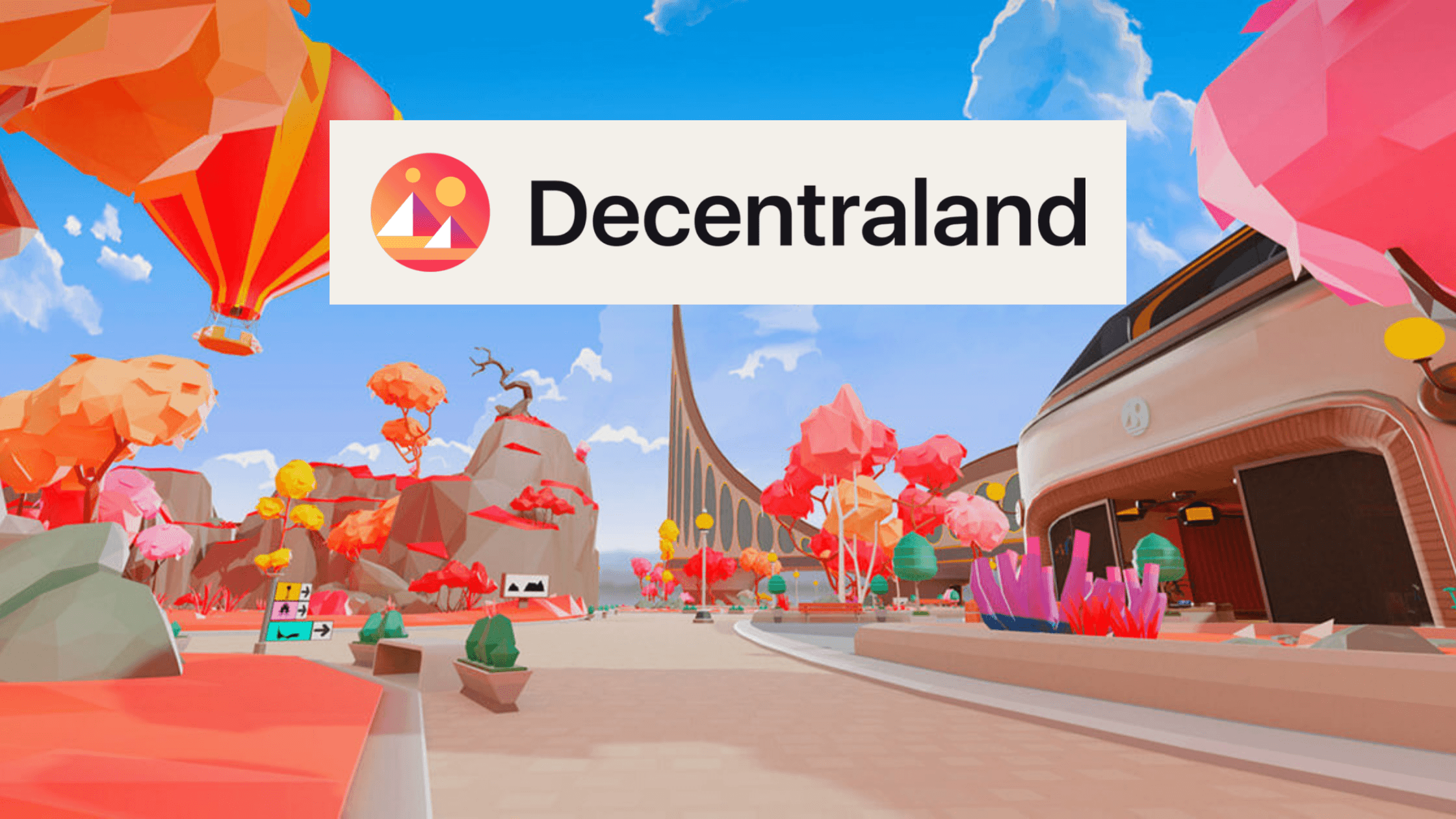 The hope for the project is that Decentraland becomes a great place where lots of users choose to hang out, do business, and transact daily.
Worries about dropping user numbers have some people wondering whether this metaverse project will catch on or whether conventional games remain a great alternative.
Theta Network (THETA)
Netflix, YouTube, Twitch, and Amazon Prime are the titans of the video streaming industry, operated by centralized firms that wield massive power.
In comes Theta, a blockchain that is purpose-built for video streaming. It is designed with an aim of decentralizing video streaming and operating a peer-to-peer video delivery network.
The firm's promises are like most of the metaverse business plans: transfer power from companies to the masses, reduce costs and eliminate third parties and intermediaries. Based on Theta, the vision would offer a bigger segment of the pie to content creators and make video streaming cheaper for consumers.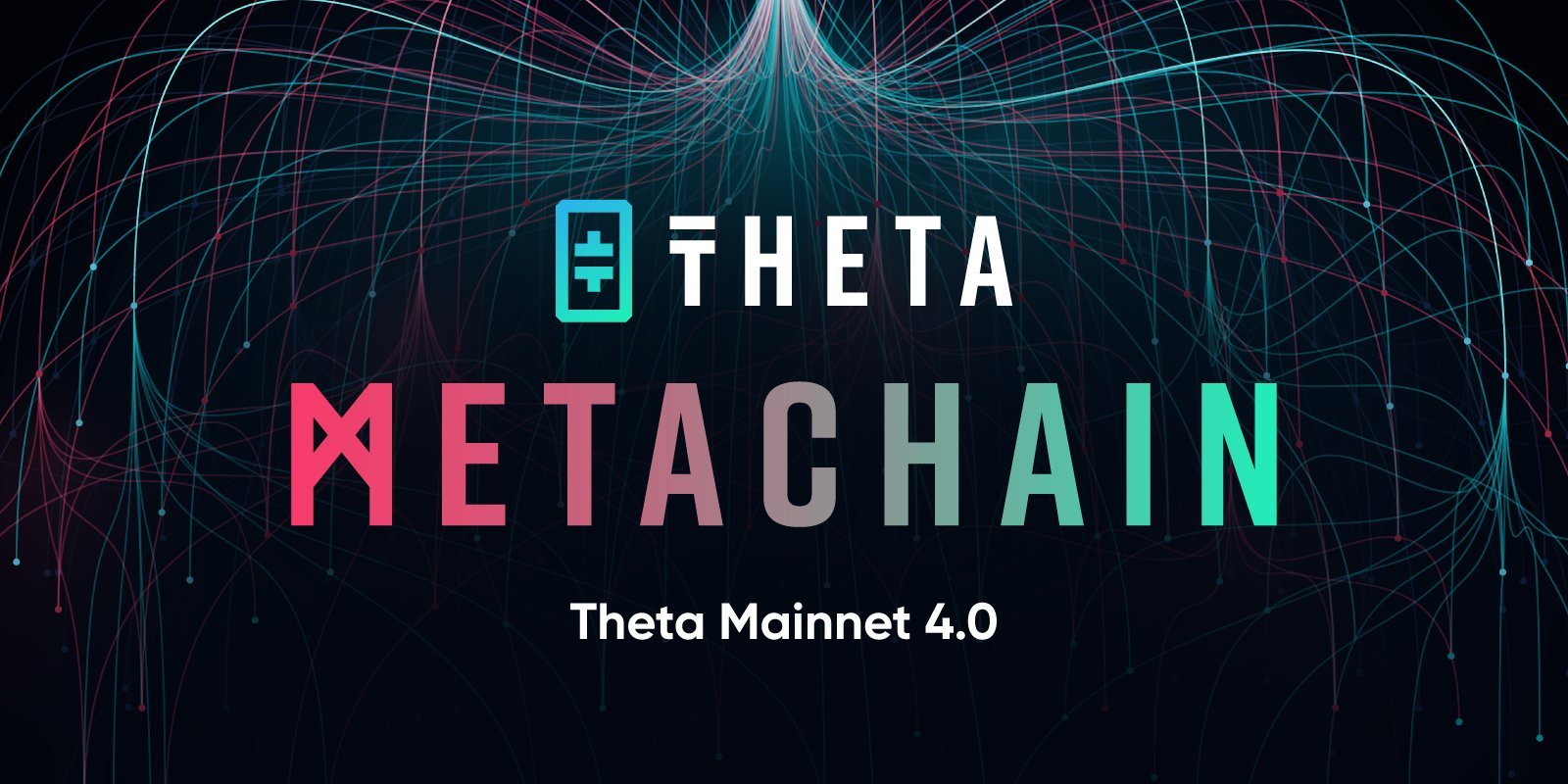 The Theta Network is designed to ensure that when users consume video content, some of their computer power and spare bandwidth gets leveraged to relay these videos to other users on the network. In return, THETA tokens are earned. The more people on the network, the higher the streaming speeds and quality.
Operators in the traditional video streaming business have taken notice of Theta's advisory board consisting of YouTube co-founder Steve Chen and Twitch co-founder Justin Kan.
Buy Crypto Now
Axie Infinity (AXS)
Axie Infinity managed to take the crypto world by storm amid the Covid-19 pandemic, emerging as the largest 'play-to-earn' game, blazing a trail for the likes of Decentraland and Sandbox.
Axie Infinity is mainly inspired by popular games like Tamagotchi and Pokémon, and in multiple ways, it is similar. Gamers contest monsters against one another to win in-game tokens.
Unlike the other centralized projects, Axie Infinity is powered by the blockchain, monsters are acquired in the form of NFTs and the earned tokens – AXS – are cryptos trading actively on the market.
AXS was wildly popular in the wake of the pandemic as a way for people to earn money while locked up in their homes. As the play-to-earn model grew, nevertheless, criticism was leveled at its hierarchical nature.
Richer investors and scholars, could buy the expensive NFT monsters before they lease them to other players, called workers, in lower-income nations. Axie Infinity is mainly popular in Venezuela, the Philippines, Thailand, the United States, and Brazil.
Gamers only get a small portion of the proceeds earned from playing – lacking the financial means to buy the NFTs without any go-between.
The Sandbox (SAND)
The Sandbox is described as a virtual world that has native tokens to help transact with in-game digital assets. SAND can be earned and spent within the Sandbox, just like MANA in Decentraland, which is another metaverse coin that appears above in this list.
Virtual world tokens show why investing in the metaverse is quite challenging. With the metaverse still in a budding stage, consisting of an ever-growing range of platforms and a speedily changing environment changing daily, it is hard to pick a winner.
The price of the SAND token has unsurprisingly struggled this far in 2023 since both variables and the general market have moved against it.
Whether the metaverse delivers on its primary goals or not remains a major question as to which games, platforms, and applications will surge above the others. Currently, SAND is one of the largest players in this space.
The Takeaway
Metaverse projects are sprouting all over the internet. However, they show some real potential and stand above the crowd. The metaverse concept is mainly rooted in crypto and blockchain. That is why it can be a great idea to invest in some of these projects for considerable profits in the long term. Also, the NFT buzz only appears to be growing this year.
Nevertheless, as with most other investments, do not bet all your money on one type of metaverse crypto, and never invest what you cannot afford to lose. It is always advisable to diversify and buy coins you believe have great potential.