The United States Department of Labor (DOL) has told the 401(k) investors to "exercise extreme care" when dealing with cryptos and other digital assets citing theft, fraud, and financial loss as considerable risks. Due to these risks, cryptos have attracted the attention of US legislators aiming to decrease the exposure to digital assets in 401(k) retirement accounts.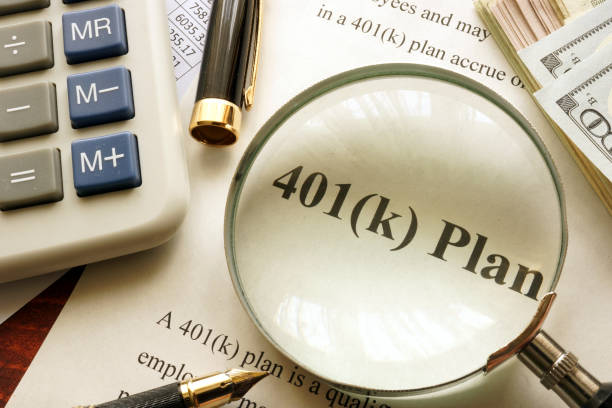 In a compliance report released on March 10, the DOL offered a stark warning to the employers that want to increase their 401(k) exposure to cryptos, saying that any considerable cryptocurrency investment within firm-sponsored retirement accounts might attract a lot of legal attention.
By description, 401(k) is a retirement savings plan that is offered by most American employers. It extends tax advantages and long-term financial security to those people who opt-in.
The Employee Retirement Income Security Act of 1974 (ERISA) does not particularly detail what asset classes need to be featured in a 401(k). Nevertheless, it does not instruct fiduciaries to:
"Show the care, skill, prudence, and diligence that a prudent person would exercise when making investment choices to minimize the risk of large losses."
Regulators Advise Against Putting 401(k) Investments In Crypto
ERISA has also extended a legal obligation to fiduciaries to monitor every investment continuously to further mitigate all losses that might arise. It means that highly volatile assets including cryptos are yet to prove to be largely ambiguous with regards to 401(k) investments.
The recent DOL announcement came as a growing number of financial services started to market cryptocurrency as an investment choice for 401(k) fixed retirement accounts that include ForUsAll Inc. the organization announced a strategic partnership with Coinbase in June 2021.
Buy Crypto Now
In an official DOL blog post that accompanied the compliance report, Employee Benefits Security Administration (EBSA) assistant secretary Ali Khawar proffered a lot of caution to fiduciaries, stating:
"The retirement savings of America's workers and their families represent years of hard work and sacrifice […] and must be carefully protected."
Khawar continued to state that the DOL had considerable worries for the long-term investments in any form of digital asset:
"At this early stage in the history of cryptocurrencies, however, the [DOL] has serious concerns about plans and decisions to expose participants to direct investments in cryptocurrencies or related products, such as NFTs, coins and crypto assets"
While President Joe Biden's recent executive order on cryptos highlighted the risks that are linked with various investments in digital assets, real regulatory clarity on cryptos and other digital assets is yet to be formulated. That has exacerbated confusion about what the traders and investors can and cannot do using their digital assets.