TradingView, the renowned price charting platform that is used as a reference for price movements of cryptos and other assets. The company secured $298 million in a funding round that enabled it to attain a $3-billion valuation.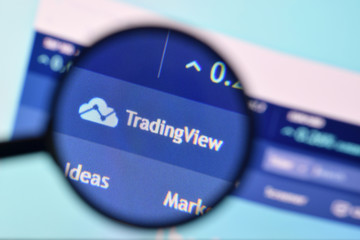 The round was led by Tiger Global, TradingView's new investor, following a major growth of the platform's user base. Many retail investors flocked to the platform during the pandemic. Based on this announcement, TradingView recorded a 400% surge in new accounts and a 237% increase in the number of visitors in the past 18 months.
Buy Crypto
Denis Globa, TradingView CEO and co-founder, mentioned Tiger Global's expertise in fintech, while adding that the new partnership would help in executing informed financial trading.
Launched in 2011, TradingView enables more than 30 million monthly users in 180 nations to view price charts of a plethora of assets like stocks, cryptocurrencies, and futures. Globa said:
"We built this company with the belief that people everywhere want the same thing; to be in control of their own economic futures. We work towards this by creating an environment where all traders and investors can look first, then leap."
TradingView Growth
The firm said that TradingView strives to enhance its broker relationships with integrations and partnerships with huge brokerage companies in a bid to enable the visitors to trade directly from the company's platform.
Alex Cook from Tiger Global highlighted that TradingView's global standing among the retail investors positions the firm:
"to be the default social network and financial analysis platform used by all traders and investors."
Being a renowned crypto investor, Tiger Global recently spearheaded another major funding round. In conjunction with Coatue Management; the venture capital has already invested up to $400 million into MoonPay, a cryptocurrency payments startup.
According to Crypto PR, With the latest funding round, TradingView might reach more users globally and offer more asset information.