For anyone who is newly interested in crypto trading, the concept might appear to be rocket science when compared to trading long-established and traditional securities like bonds and stocks. But crypto has an important thing in common with assets from other classes: it is most rewarding for the people who enter the space with trading plans.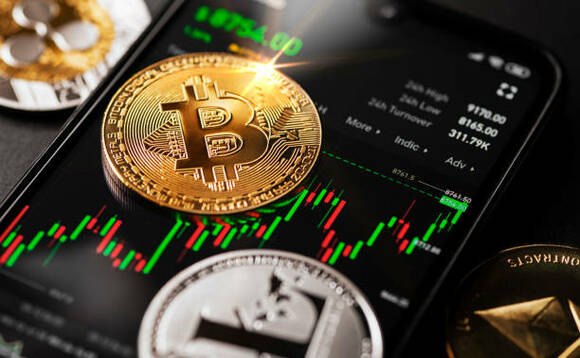 Just the same way you would not go into stock trading without any knowledge of your market or basic trading procedures, you should never enter the crypto world empty-handed. It is best to be prepared with the latest knowledge on how to sell, buy, and store cryptos in a highly strategic manner.
There are many benefits to creating your customized "battle plan" for trading crypto. Doing that will guarantee that you enjoy the most value for your assets that you focus on the right time to buy compared with the right time to sell, and that you minimize the financial risks of crypto trading. Even when not everything is going your way, smarter trading decisions will protect you from the most devastating financial losses.
Knowing all that, here are some important components that should make up any great crypto trading strategy. There prove quite useful when trading in mainstream crypto like Ethereum (ETH) and Bitcoin (BTC) or an upcoming altcoin like Tamadoge (TAMA).
Build A Crypto Trading Toolkit In Advance
Even a new trader needs to have a 'toolkit' of some kind before executing transactions on a crypto exchange. The basics include a dedicated crypto wallet, like a free Monero wallet to store XMR coins, and a charting tool to track crypto market trends in real-time.
The other tools that you can slowly include in your arsenal are market cap data aggregators, crypto intelligence platforms (either for blockchain data or for social media networks), and calendar apps that notify you about some major crypto-related events.
Apart from allowing you to buy and sell on a Crypto exchange, the tools will enable you to get a feel of your market and will guide you to act in accordance with its pulse.
Select The Right Crypto Trading Platform
Another major trading decision that you need to make is to select the best crypto trading platform for your needs. The ideal platform will let you build your acumen as a crypto trader using the coins that you prefer, and it affects major aspects of your trading journey including the amount you spend in fees.
Hence, look for a platform that sees a healthy amount of trading volume and that is well-reviewed by your peers in the crypto exchange. It will also help a lot if the selected platform has a user-friendly interface, as that will enable you to become more comfortable as a trader and execute your trading strategies with a highly confident mindset.
Discover What Makes The Crypto Market tick
Next, as a matter of course, you will have to study the markets for your selected crypto coins. It is mainly crucial for any crypto day trader, or someone who mostly buys and sells crypto in the near term, to comprehend all the factors that govern the dynamics of the market.
One notable example is that of volatility, or what accounts for the unpredictable price movement of a specific crypto coin. An aspiring crypto day trader will need to build constant knowledge about how media coverage, research, and the economic situations of different nations play into a crypto's volatility at any given time.
In case you want to become a successful crypto trader, you will have to base your evolving crypto trading strategy on what makes the market tick. After some diligent study, you can make more accurate calls on how the trend in the market will play out, whether the price of your coin will drop or surge, or what your perfect entry and exit positions are.
Select Between Active And Passive Trading Strategies
When you become more experienced with your chosen coin and platform, it will soon be time to determine what your raison d'être as a trader will be.
Do you want to focus on active trading strategies that will need frequent activity and conscientious portfolio management? Or would you instead take a more hands-off strategy and adopt passive crypto investment strategies?
In case it is the former, you will need to research active strategies like day trading, range trading, swing trading, arbitrage, or scalping. For the latter, you will still have to think carefully about your choice of passive trading strategy, like a "buy and hold" approach or invest in an index fund that features your crypto of choice.
Pay Attention To Asset Liquidity
Some people who started trading in crypto develop an unshakeable faith in the market. But by its very nature, crypto comes with lots of risks, and the market can sometimes be susceptible to unexpected events like flash crashes.
The best-levelheaded strategy that you can take when facing up to such risks is to pay attention to the liquidity of the assets involved. It is best to enter a crypto market that has a healthy amount of liquidity; it is the wisest choice to make to reduce the risks that you encounter while trading crypto.
Buy Bitcoin Now
Execute Trades Based On Logic, Not Emotion
When it comes to trading stocks and other securities, you might already know to avoid executing trades with a hot head.
The same advice applies to trading in crypto – you need to always have a logical basis for selling and buying, and never let your emotions like frustrations and panic cloud your judgment.
Always align all your trading strategies with proven trends in the market and informed analysis of the market's recent developments. Furthermore, do your best to resist the temptation to make decisions based on any hype or fear-mongering.
That is by no means an exhaustive guide to crypto trading. But, it provides traders with pointers and basics of what to do to succeed in trading crypto. Use these insights as stepping stones to sharpen your crypto trading skills.
With adequate time, effort, and patience, you should have the ability to enjoy the profits from your hard work.