Banking giants such as Bank of America (BAC.N) and JP Morgan Chase & Co (JPM.N) jointly face over $1 billion in regulatory fines for staff's use of unauthorized messaging tools, including email and apps like WhatsApp.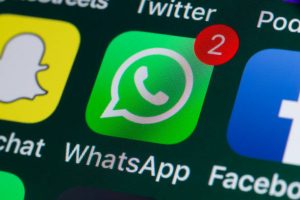 The U.S. Securities and Exchange Commission (SEC) started scrutinizing banks' record-keeping practices associated with the use of personal devices in 2021, Reuters reported at the time, and the Commodity Futures Trading Commission (CFTC) is probing the issue, bank reports show.
Here is a list of fines that banks have so far paid or expect to pay, according to the latest reports:
JP Morgan Chase & Co (JPM.N)
JP Morgan Chase & Co's (JPM.N) broker-dealer subsidiary was fined $200 million in 2021 by the CFTC and SEC for extensive failures to protect staff communications on personal mobile devices, emails, and messaging apps. JP Morgan accepted its conduct breached security laws.
The fine was one of the first significant enforcement actions assigned to SEC Chair Gary Gensler.
Morgan Stanley (MS.N)
Morgan Stanley has hesitantly agreed to pay $75 million to the CFTC and pay $125 million to the SEC to resolve probes into its record-keeping practices, it said last month. It already set apart $200 million in its second-quarter earnings to get ready for the penalty.
Bank of America (BAC.N)
Bank of America set aside around $200 million in the second quarter for litigation associated with unapproved electronic and WhatsApp messaging by its staff. The bank said late last month that it was in settlement negotiations with the CFTC and SEC.
Citigroup Inc (C.N)
Citi is being probed by the SEC for communication over unauthorized channels used by its staff, the company revealed in a regulatory filing in February.
The company set apart reserves to resolve the matter, Chief Financial Officer Mark Mason said during its second-quarter earnings last month. He didn't name any amount, but said it was in line with what rival companies had revealed.
Goldman Sachs (GS.N)
Goldman Sachs is in "advanced discussions" with the CFTC and SEC to resolve the investigations, it said in a second-quarter filing.
Barclays PLC (BARC.L)
British bank Barclays said it had struck an agreement in principle to pay $200 million to U.S. regulators, the company said in its half-year earnings last month.
Buy Bitcoin Now
Credit Suisse Group AG (CSGN.S)
Credit Suisse said last month it had expected a $200 million litigation provision largely pertaining to the record-keeping rules.
Deutsche Bank AG (DBKGn.DE)
Deutsche Bank disclosed late last month that it set apart 165 million euros in additional provisions for probable regulatory enforcement, in part from the CFTC and SEC probes.
UBS Group AG (UBSG.S)
UBS Group said U.S. regulators were launching investigations into the bank and other financial institutions pertaining to business communications including its WhatsApp services.