On April 7, 2022, Starbucks, an American multinational chain of coffeehouses and roastery reserves, has confirmed plans to join the crypto space through the rapidly growing non-fungible token (NFTs) industry.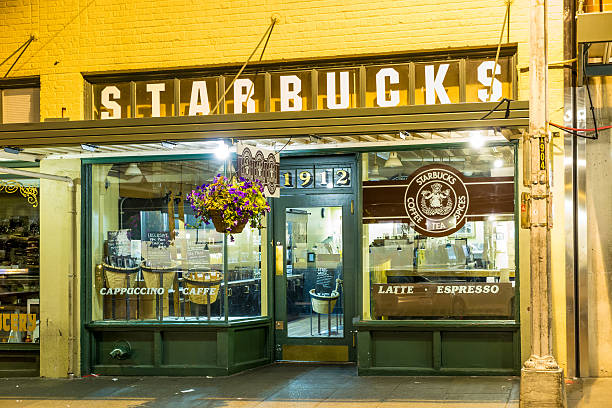 The bullish announcement appears the same day the American giant firm fired a union top leader amid the ongoing union controversy. Non-fungible tokens have found their share amid the controversy between multi-billion dollar corporations and workers trying to unionize their workplaces in the United States.
On his first day in office, Howard Schultz, the CEO of Starbucks, promised additional benefits to workers and digital innovation using NFTs. In an open forum, Schultz mentioned that sometime before the end of this year, the firm would join the NFT business.
Nonetheless, the recent development has attracted a fair share of backlash on various social media platforms. On Twitter, user smchatter1 wrote that corporations should pay employees who are living on low wages more money instead of burning profits to maintain the illusion. Michael Lama, also another social media personality, criticized the move.
Although joining the crypto space through NFTs seems like a progressive move, many people believe that it is just a way to cover its action against the formation of unions. Coincidentally, Starbucks fired Laila Dalton, a top union leader who had worked for the company for more than three years, just an hour after the announcement.
In an exclusive short interview, Dalton revealed that managers had been harassing her for becoming the leader of a union. Dalton stated:
"I'm always expecting it because senior officials harassed me every day."
Starbuck Staff Strive For Unionization
In recent weeks, efforts to unionize stores had gained roots in the United States. Earlier this month, the Starbucks branch at the New York Chelsea market became the tenth unionized Starbucks in the United States.
Notably, Schultz has been at the forefront of the fight against unions. In a past special partner meeting, the top executive described Starbuck as "A pro-partner company," arguing that it does not require an intermediary with its worker. He further outlined that many American companies are facing unionization threats.
Buy Crypto Now
Despite the recent unionization threat, Starbuck recorded significant gains in the last quarter of 2021. Nonetheless, employees have repeatedly cited unhealthy and unpredictable schedules on pay increments, among other challenges.
In March 2021, the National Labor Relations Board (NLRB) issued a complaint against the giant coffee firm, accusing it of harassing workers who desired to form unions. At the time, Cornele Overstreet, an NLRB director, maintained that all employees have the right to seek improvement of their working conditions, including forming a union.
Last month, Ethereum (ETH) founder Vitalik Buterin expressed his disgruntlement about the digital economy vision of the Ethereum blockchain being overwhelmed by greedy entities. However, the crypto community responded that there should be a balance between idealism and profit.