The regulatory uncertainty surrounding industrial-level cryptocurrency and Bitcoin mining in Russia may soon be addressed, following relentless endorsements from different state agencies, ministries, and notable senior departmental heads.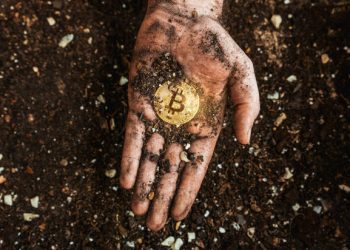 Alexey Yakovlev, the director of the financial policy department at the Ministry of Finance of Russia, is the latest senior government official to advocate steady legislation of industrial-level cryptocurrency mining in the country.
Yakovlev's bullish sentiment appears a few days after the Deputy Minister of Energy, Evgeny Grabchak, issued similar remarks, calling for the Russian government to legalize the cryptocurrency mining sector in the country.
In a short interview with the local publication The Prime on March 31, Yakolev said that the Russian government should encourage the development of industrial-level cryptocurrency mining in the country. The senior government official asserted that there is no point in banning retail or household Bitcoin mining.
According to Yakovlev, the Russian government officials and various stakeholders reached a consensus on the regulatory frame for crypto mining a long time ago, supporting their work and requiring them to pay taxes.
Nonetheless, although there are still a few disagreements regarding retail miners, the senior government official affirmed that the Ministry of Finance is not inclined to prohibit such cryptocurrency mining in the country, adding:
"We believe it's necessary to focus on the development of industrial mining, but it probably does not make sense to ban household mining."
Yakovlev further highlighted that legislators are working on the Russian crypto regulation bill, planning to maximize the economic efficiency and mitigate risks such as money laundering, terrorism, and energy consumption intensity.
Buy Bitcoin Now
Bitcoin Mining In Russia To Thrive
Earlier this year, major crypto mining-related firms reported that they would not have any problem running their operations if the Russian government launched a clampdown on crypto. The largest crypto mining collocation's services provider in Russia, BitRiver, is unlikely to be impacted by such a move.
The Ministry of Finance of Russia officially drafted its first crypto regulatory framework related law and added it to the new bill in mid-February. The Ministry previously explained the concept of regulating the crypto market, outlining the importance of the crypto mining industry in the country. Notably, Russia was ranked the third-largest country in Bitcoin mining activities as of August 2021.