from Dirk Ehnts, Econoblog101
"It would be possible to describe absolutely everything scientifically, but it would make no sense. It would be without meaning, as if you described a Beethoven symphony as a variation of wave pressure."
The above quote is attributed to Albert Einstein, and it is a typical one following Einstein's motto "as simple as you can, but not simpler!"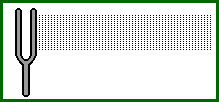 So, how could we describe the economy? Would we need to take into account the line by Einstein and be careful about descriptions that are technically correct but lose the essence somewhere along the way, or can we just start and describe physical things and the transformations of inputs into outputs without having to stop for some reflection?
I strongly believe the latter is the case. The economy is something in which goods are produced and then exchanged, but there is a lot more to it than this description would make you think. What about social justice in a system where workers specialize in certain tasks and this receive a money wage? What about the uncertainty for the entrepreneur who first pays workers and then gets his production process started? What is the role of money and banking in this process? Who has the power and why? What about individual rights and duties? Who protects the weak, and who is watching the watchmen?
Having just attended a conference which celebrated an economic journal, I believe that with the problems that we face today we need to rethink economics as the academic discipline. Nine years after the start of the sub-prime crisis, there were still presentations about DSGE models (nothing about SFC models), about government spending that would pay for itself (whereas the government cannot go bankrupt if it issues debt in its own currency), about a Cobb-Douglas production function that assumed that you can give a price to capital (here the alternatives are harder to imagine, but classical economists like Smith and Marx would come to mind). Where is the new economic thinking?
Let me slightly rephrase the quote by Einstein:
"It would be possible to describe absolutely everything scientifically, but it would make no sense. It would be without meaning, as if you described a capitalist process of development as an accumulation of capital and labour."
Just as with Beethoven, the single parts and the whole have to be seen from completely different angles. Whereas there are many ways to listen to Beethoven, there is still only one academically correct way of "doing economics", which is neoclassical economics. This is wrong and this needs to be corrected. One of the publications that celebrated its birthday today will shortly publish an article on the need for a Pluralist economics. Just as in the last 100 years, the next will surely be intellectually stimulating!