The newspaper group reported a slump in print advertising and digital ads in the traditionally strong fourth quarter. The publisher of the Mirror and Express confirmed drops in advertising after the advertisers failed to spend heavily during Black Friday, the World Cup, and the Christmas season.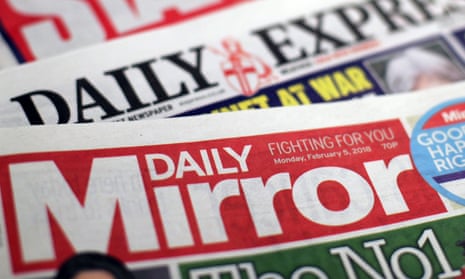 In that context, the company said that it has decided to cut 200 roles in a £30m cost-cutting drive. The publisher, which also owns hundreds of regional titles like the Manchester Evening News, reported a drop of around 20% in print advertising and 6% in digital ads in the traditionally strong fourth quarter.
The company stated:
"This was largely due to a significantly lower than anticipated benefit from traditionally stronger programmatic yields and campaign spending around Black Friday and Christmas, which has affected the whole sector. More broadly, we have also seen the continued impact of macroeconomic and consumer uncertainty, reflected in slowing market demand for advertising."
The publisher told staff that the job and cost cuts would be achieved using various measures including "simplification of central support functions, supply chain efficiencies in print and distribution, and accelerated removal of editorial duplication".
This firm also said that the program would enable it to continue shifting to a more digital-led and profitable future. Notably, the firm told staff in an internal email on January 11, 2023, ahead of a staff town hall meeting:
"Under the proposals, we're announcing today we anticipate that, regrettably, around 200 roles of current employees will be made redundant."
Buy Crypto Now
Currently, the company is also committing massive investment in building a digital operation to tap into the United States market. Over 1,000 journalists at Reach went on strike for a whole day in August 2022 over pay. Further strike action, and a 'work to rule' order, were averted when unions accepted a revised pay offer.
In November, the Independent put over 20% of its staff at risk of redundancy as a drop in the digital ad market and wider worsening economic conditions compelled the online-only publisher to seek to cut costs.