The United States has finally launched its first Bitcoin (BTC) futures-based exchange-traded fund (ETF) on October 19, 2021. While that happened, France also reportedly gets closer to a major BTC-related ETF launch.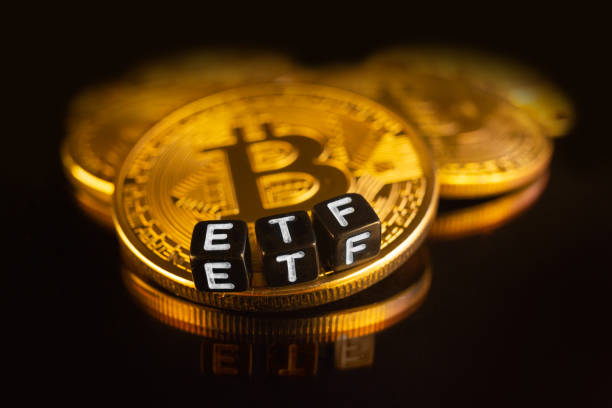 Melanion Capital, a Paris-based alternative investment company, is preparing to unleash its Bitcoin-linked ETF already on October 22. Jad Comair, the company's CEO, said that the Bitcoin ETF will be referred to as "Melanion BTC Equities Universe UCITS ETF." It is scheduled to start trading on France's main stock exchange, Euronext Paris, at 7 am UTC.
The French Financial regulator AMF officially approved Melanion Capital's Bitcoin-linked ETF product sometime in August 2021. This product will now be listed under the BTC FP ticker symbol, offering investors some Bitcoin exposure via a diversified group of equities that are correlated to Bitcoin's daily price movements.
Comair believes that there is a growing demand for BTC-related products in the region. He mentioned:
"It is traded on the Paris stock exchange, therefore eligible to all investors, and we're in the process of listing it all over Europe. We have embarked on a plan to bring more institutional-grade crypto products to the market."
Based on the statement by Comair, the BTC FP idea is similar to a BTC-linked ETF by Volt Equity. Volt was approved by the US States Securities and Exchange Commission (SEC) in early October. Instead of tracking Bitcoin directly, Volt Equity and Melanion Capital's BTC ETFs are tethered to firms that are correlated with Bitcoin.
Buy Crypto Now
The Melanion Capital CEO noted:
"They both share the same idea: structuring a Bitcoin ETF by investing in equities holding Bitcoin, instead of going through the difficult and burdensome route of directly holding Bitcoin."
Melanion Capital To Bring More Institutions Into Crypto
This exchange-traded fund is set to track the Melanion Bitcoin Exposure Index that comprises many industry companies. Some of these companies include Mike Novogratz's digital asset merchant bank Galaxy Digital, crypto mining firm Argo Blockchain, Michael Saylor's software firm MicroStrategy, among others.
Comair said:
"Our ETF is the first thematic Bitcoin product to be approved in Europe. ETF is a big deal, as it's the most widely used and the one eligible for various pension plans."
The top executive also said that its ETF might bridge the gap between the cryptocurrency and institutional worlds. Comair added:
"The investment pockets of institutional investors have a lot of constraints to protect their customers, and an ETF is one of the most eligible wrappers that matches these constraints."
French financial regulator the Autorité des marchés financiers eventually approved Melanion Capital's Bitcoin-linked ETF in August 2021.
This news comes as American ETF provider ProShares launched its BTC futures-based ETF on the New York Stock Exchange (NYSE) on October 19, 2021. Based on a statement by Bloomberg analyst Eric Balchunas, Valkyrie's Bitcoin futures-based ETF might launch later this week.