In recent years, there has been an increase in the number of people investing and trading in the nascent crypto market. Bitcoin (BTC) and Ethereum (ETH) are among the most popular coins that these investors are interested in. But, with the high volatility of digital assets and the thrill of making lots of profits, some people have become addicted to the industry.
In that context, several luxury centers are coming up around the world, providing services for people who are struggling with crypto addiction, as highlighted on February 4 by BBC.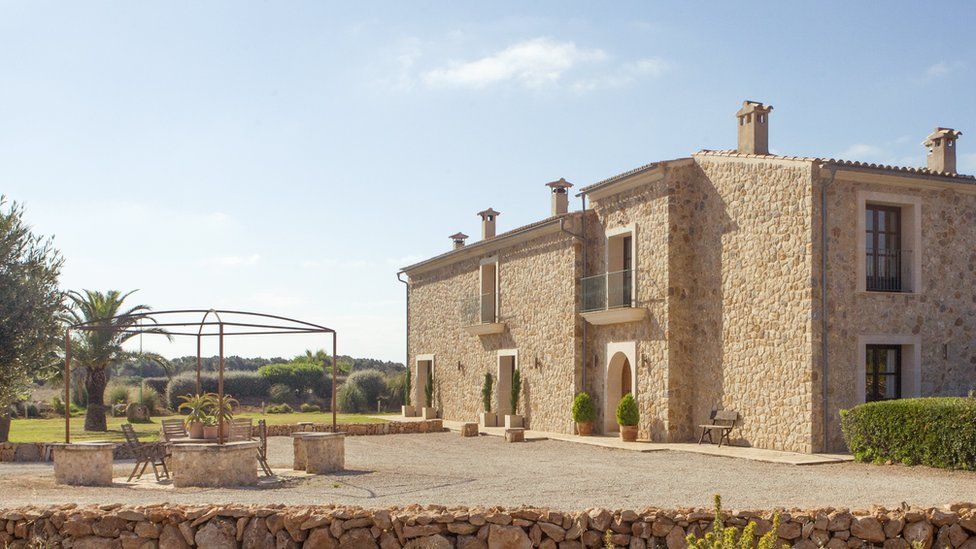 Interestingly, these centers normally offer programs for treating many other types of addiction, including drugs, alcohol, and eating disorders. A majority of these centers provide therapy by certified mental health counselors who have lots of experience in treating various addictions.
Notably, these centers have got increased requests to handle cases that are related to digital assets in the last two years. It is worth noting that considerable price swings have mainly characterized the market during this period.
But, addiction experts are doubtful about whether crypto trading warrants such kinds of exorbitant intervention. A short stay at luxury rehab centers like The Balance is said to cost tens of thousands of dollars.
The chief of the Stanford Addiction Medicine Dual Diagnosis Clinic and a psychiatry professor at Stanford University, Anna Lembke, said:
"The treatment for crypto addiction is similar to other addictions. It's a biopsychosocial disease so it requires a biopsychosocial intervention: medications in some cases, individual and group psychotherapy, changing habits and environment, (or) implementing healthier replacement activities."
But, she insisted that the cost is not always justified. The experts like her insist that it is akin to gambling and needs to be treated as such. The director of the Centre for Gambling Studies at Rutgers School of Social Work, Lia Nower, said:
"They are making money off desperate people. Whether you're 'addicted' to trading crypto, betting on sports, or playing the lottery, your symptoms and treatment will be largely the same."
Just like other addictions, treatment for crypto addiction needs to start with abstinence and managing withdrawal symptoms – which may include irritability, anxiety, and insomnia, as mentioned by Ms. Lembke.
"No crypto trading or viewing for at least four weeks, which gives the brain a chance to reset reward pathways. The [withdrawal] symptoms are usually time-limited and can be managed with emotional support and reassurance that they will eventually go away."
In the long term, treatment would also feature healthier options for financial investment, she also stated.
High Costs Of Crypto Addiction

The Balance, a luxury rehab center that offers services in multiple European cities, including London, provides services that specialize in crypto addiction treatment. This report shows that the facility services cost nearly $75,000, including massages, covering therapy, bike rides, and yoga.
Elsewhere, Switzerland-based Paracelsus Recovery was among the sampled rehab centers providing crypto addiction treatments. The center treatment ranges from four to six weeks, with one person said to be paying $104,000 weekly. The center's treatment also features customized diet plans, blood tests, acupuncture, yoga, and medication where needed.
Buy Bitcoin Now
Worries Over High Costs
Even though addiction experts remain doubtful about the high cost of treatment for crypto addiction, this therapy for the condition is similar to that for other addictions. It features interventions like medications, therapy, and healthy replacement activities.
In the treatment of the addiction, experts recommend starting with abstinence and managing withdrawal symptoms that may include irritability, anxiety, and insomnia, followed by providing healthier financial investment options.
Nonetheless, some of the rehab centers have already dismissed the notion that crypto addiction can be handled just like other conditions, including gambling.
CEO of Paracelsus Recovery, Jan Geber, stated:
"Crypto trading has an air of being legitimate, whilst gambling is more talked about as being potentially problematic."
Interestingly, the unregulated nature of digital assets makes it difficult for addicts to seek help.