Nahdlatul Ulama (NU), the East Java segment of one of Indonesian biggest Islamic organizations, has issued a Fatwa. In their Fatwa, they deem the use of crypto 'haram' or forbidden under Islamic law.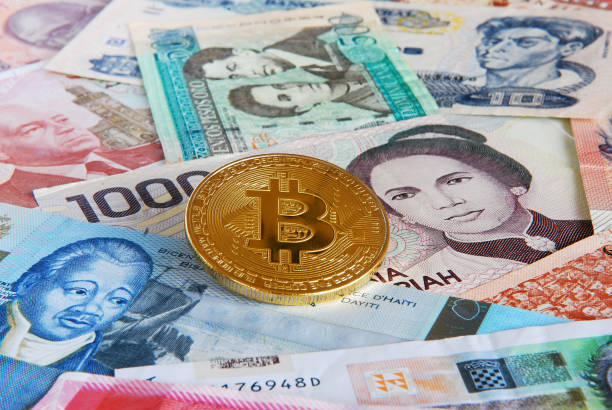 According to the group, cryptocurrency is too volatile to be legal under Islamic law. A Fatwa is described as a nonbinding legal opinion on Islamic law. It is mainly reached through a discussion known as a bahtsul masail. The representatives from the Nahdlatul Ulama (PCNU) Branch Management together with many Islamic boarding schools in all of East Java attended the bahtsul masail.
Interest in crypto has increased in Indonesia in the past year. Earlier in October, a report by Coinformant stated that Indonesia saw a major 1,772% surge in the number of individuals engaging with articles and publications about cryptocurrency in 2021.
Indonesia is believed to be the home for the biggest Muslim population globally and has a thriving crypto sector. Based on the Indonesian Trade Ministry, the country had nearly 6.5 million crypto investors by May 2021. This number exceeded the 5.7 million retail investors that were registered with the Indonesia Stock Exchange (IDX) at the time.
An announcement that was put on the site of the East Java Nahdlatul Ulama branch on October 24 quoted chairman Kiai Azizi Chasbullah explaining:
"The participants of the bahtsul masail have the view that although the government recognizes cryptocurrency as a commodity, it cannot be legalized under Islamic sharia law."
Buy Crypto Now
Indonesian Islamic Law Prohibits Crypto Use
The group concluded that the crypto space was perceived to be haram since it features a lot of speculation, and thus cannot be used as a legal or legitimate investment. One representative from the Lirboyo Islamic Boarding School, Kediri, commented:
"Based on several considerations, including the prevalence of fraud, it is considered unlawful."
Some Muslim scholars think that crypto is the same as gambling. Gambling is banned under Islamic religious law. Nonetheless, opinions vary and different Islamic organizations in the world say that Islamic law authorizes crypto.
In 2020, the Malaysian authority that oversees all compliance with Islamic law in finance said that it would allow digital asset trading. Currently, there are efforts underway in Australia to create the first Sharia-guided decentralized finance (DeFi) platform in the world. This platform will navigate a course between the benefits of decentralized finance and the beliefs of Islamic finance.
The Minister of Trade Muhammad Luthfi said in September that Indonesia did not plan to follow in China's footsteps. According to him, the state will not impose a bank on crypto transactions, mining, and trading.