Gold prices were heading for a third consecutive weekly gain on Friday after easing a little bit during the day as focus turned to a key US jobs report and Treasury yields ticked higher. Spot gold by 0.1% to $1,866.27 per ounce after it hit its highest level at $1,873.79 since May 9.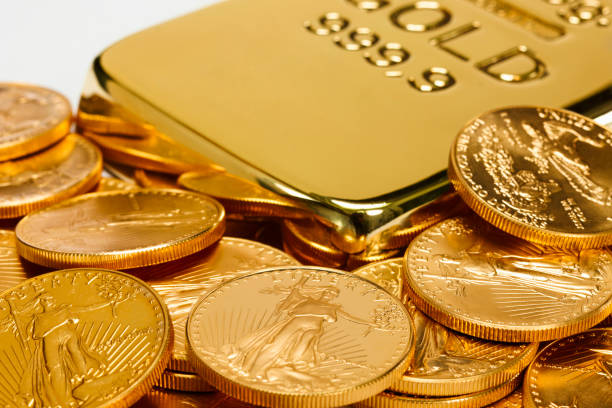 The gold prices have gained by nearly 0.7% this week but the US gold futures were down 0.1% at $1,869.40. Carlo Alberto De Casa, an external market analyst working at Kinesis, said:
"Yesterday's break above $1,860 can be seen as positive news for gold. Many investors still believe that though central banks are scared by inflation, they are also scared by recession and therefore they would be cautious before raising rates."
The dollar remained steady after losing around 0.8% on June 2, while US benchmark 10-year yields rose.
Investors then watched US nonfarm payroll data that gave cues on the Federal Reserve's pace of monetary policy tightening in the second half of 2022. Signs of a tight labor market have kept the Fed's foot on the pedal trying to cool demand. Higher US interest rates are seen to increase the opportunity cost of holding gold that does not generate any interest while boosting the US dollar in which bullion is priced.
Warren Venketas wrote in a note highlighting the jobs data:
"I believe anything in line or above 325K will significantly bolster the dollar considering the recent strong manufacturing PMI release, and last night's hawkish comments from the Fed's (Loretta) Mester."
Buy Crypto Now
On the other hand, spot silver gained 0.7% to $22.44 per ounce and recorded a third consecutive weekly gain. Platinum gained 0.4% at $1,026.53 per ounce, up 7.6% for the week, the biggest gain since February 2021.
But, Palladium lost 1% to trade at $2,033.20 per ounce and was down by over 1% for the week.