In the past few years, hackers have remained relentless in attacking the decentralized finance (DeFi) sector and related industries. This behaviour has led to the rapid rise of community-oriented blockchain security companies. These firms have made it more difficult for the alleged perpetrators to get away without a trace, with the recent CertiK hack now being a perfect example.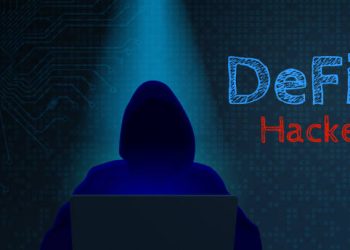 On February 23, CertiK issued a community alert regarding Flurry Finance following an alleged hack that left $293,000 worth of funds lost. But, shortly after the incident, CertiK successfully managed to track and identify the wallet addresses of alleged scammers, which included a pair of PancakeSwap addresses. After conducting a thorough investigation, CertiK found that the exploit resulted from external dependencies.
In another perfect instance, on February 20, social media users reported that Avalanche (AVAX)-based project "Atom Protocol" was allegedly turned into a rug pull a few hours after its official lunch, with its now-deleted Twitter accounts, stating:
"There is a problem/mistake in the contracts; we can't do anything. So we have to close the project, sorry."
A few days after the incident, Assure DeFi, a crypto community-oriented security company providing Know Your Customers services on DeFi project developers, successfully tracked and listed one French national as the one responsible for the malicious Atom Protocol act.
Buy Crypto Now
While commenting about the Atom Protocol incident, Assure DeFi explained that although knowing someone's identity, address and nationality does not deter them from committing the crime, it is important, adding:
"It does, however, create an accountability path to pursue legal recourse against bad actors…which is the value that the Assure DeFi KYC Verification process provides."
Assure DeFi noted that $87,440 worth of funds were stolen, via the alleged rug-pull, with the number of affected parties surpassing 1,000. It has urged all victims to report the matter to Binance crypto exchange and contact French federal authorities about this alleged crime.