Australia's senator for New South Wales, Andrew James Bragg, recently acknowledged that crypto enthusiasts in the nation are quite eager to receive some crypto regulations on their activities in the nation. The Australian Senator stated that expects the nation will establish clear rules in the coming 12 months.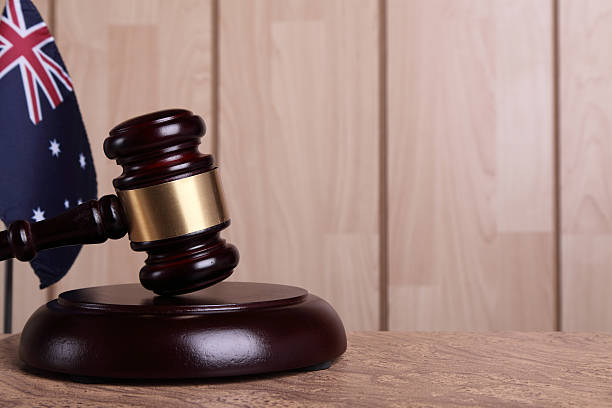 Demand For Crypto Regulations Increase
In a November 2 official statement, Bragg said that a clear and defined regulatory infrastructure for digital assets will increase market stability, among many other things. Currently, Bragg is serving as the chairman of the Senate Select Committee on Australia as a Technology and Financial Center.
He said that the nation's crypto industry has grown bigger and it is more eager for robust crypto regulations as the sector keeps progressing to the mainstream adoption stage. He added:
"To my surprise, I've never seen an industry so keen for regulation. Almost everyone I've spoken to in this industry understands that regulation would bring credibility and validity to this sector that had been cast aside by many as fanciful and illegitimate for its 12-year lifespan."
The Senator admitted that it will be quite challenging to push for regulatory clarity on cryptocurrency, considering that this asset class is seen as an unconventional and obscure pursuit.
Nonetheless, Bragg said that he anticipates seeing new cryptocurrency regulations introduced in Australia within the next 12 months, considering that the sector has done quite well to present this crypto regulations case.
Buy Bitcoin Now
He also commended the efforts of Finder, one Australian comparison website, in offering raw data on the concentration of the crypto holders in the nation. One recent survey done by the firm showed that nearly 17% of Aussies have cryptocurrency, with another 13% showing some interest in investing in the nascent asset class.
Recommendations For Friendly Crypto Regulation
These comments from Senator Bragg come barely weeks after his senate committee published a detailed report about stipulated 12 recommendations that would develop huge and friendly regulations for the cryptocurrency sector.
This proposed legislation is aimed at combating some of the huge issues that the digital asset market is facing in Australia. Some of the issues include new licenses for the exchanges and tax discounts for the miners using renewable energy.
Bragg also said that the appropriate legislative infrastructure will enable cryptocurrency investors to take charge of all their finances and get rid of any existing uncertainties. Regulatory clarity concerning the digital assets is also expected to enable Australia to compete with some of the leading crypto jurisdictions in the world including Singapore, the United Kingdom, and the United States.