Data analysis confirmed that crypto mergers and acquisitions skyrocketed nearly 5000% in 2021 compared to the previous year. According to a PwC report, a multinational corporation providing assurance, consulting, and tax services, digital assets mergers and acquisitions soared 4,846% from $1.1 billion in value in 2020 to $55 billion by year-end 2021.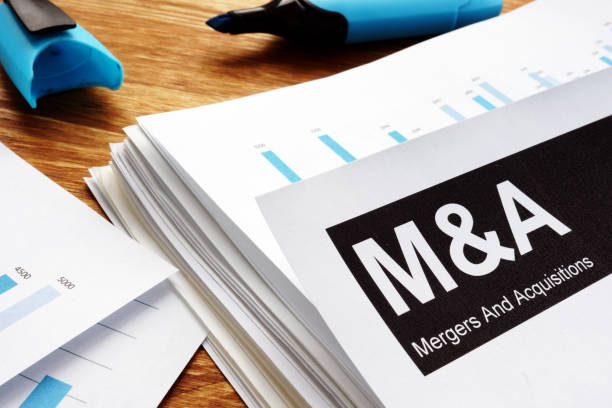 The average size of  M&A increased threefold, from $52.7 million to $179.7 million over the same period, with the report noting that a few mega-billion SPAC were behind the experienced substantial jump.
Moreover, the M&A deals in the American region slightly increased, from 41% the previous year to 51%. Nonetheless, in a relatively short contest, the total M&A deals in Europe, the Middle East, and Africa (EMEA) surpassed the Americas despite holding 33% globally.
The total value of crypto fundraisings skyrocketed 645%, from $4.5 billion in 2020 to $26.3 billion in 2021. In this case, the average amount also grew 143% over the same period. The report also noted that the number of capital venture firms financing the crypto and blockchain projects increased in 2021 with 49 new VC funds.
PwC Report Predicts Crypto Merger And Acquisitions Trends To Continue In 2022
The multinational corporation anticipates a similar momentum to continue in the industry, building on the significant rise in the past year. However, the recent report noted that the number of VCs is currently less than 500, predicting that a bigger number of VC funds will likely accelerate the growth in these crypto deals.
Buy Crypto Now
The report suggests that it is uncertain whether crypto companies will continue to adopt Special Purpose Acquisition Companies (SPACs) as funding opportunities this year. The PwC's report further noted that SPACs exploded in 2021 because they offered an option for companies to avoid intense scrutiny when going public.
The report also foresees continued growth trends in non-fungible tokens (NFTs), decentralized finance (DeFi), Web3, and the Metaverse. Before concluding, the PwC's report predicted that the rest of the crypto space would continue to flourish in 2022, with more institutional actors expected to enter the crypto space. The adoption will go hand in hand with more consolidation and expansion of the industry.
General Cryptocurrency Industry Boomed In 2021
Many annual reports indicate that the nascent crypto sector saw tremendous growth last year. Last week, KPMG, one of the biggest accounting firms, released its annual report, which confirmed that investments in digital asset space soared 450% in 2021. Moreover, an earlier report by LinkedIn suggested that demand for crypto and blockchain jobs grew 395% over the period.