The latest market data analysis confirmed that popular NFTs projects continue experiencing a downturn, with Yuga Labs' Bored Ape Yacht Club (BAYC) plunging more than 60% over the past month.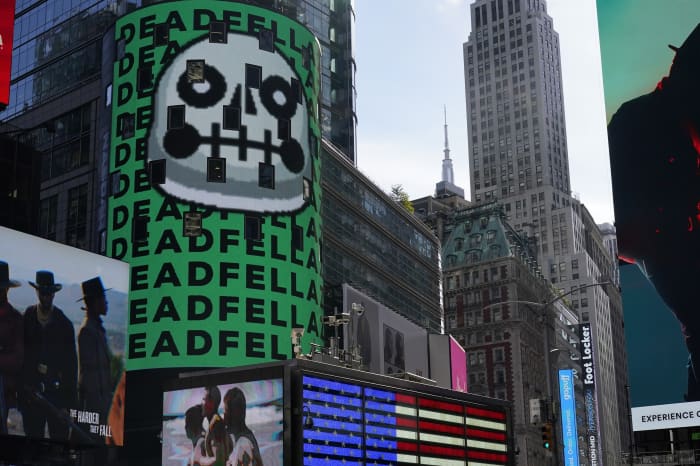 Notably, the general crypto market started tumbling in the first quarter of 2022. At the time, many investors shifted their investments to non-fungible tokens (NFTs), which somewhat outperformed other digital assets.
Unfortunately, many bets have turned sour following the recent market crash in late April 2022, which has affected even the non-fungible token (NFT) market in the past month.
Data acquired from CoinGecko confirms that popular NFTs like BAYC have lost more than 50% over the past month amid widespread selloff risks, with many investors now concerned about the deteriorating inflation, signs of softening economy, and the Federal Reserve regulation grip.
Bored Ape Yacht Club (BAYC), one of the popular NFT collections, is a perfect example, plunging more than 60% in the past month. BAYC saw its characters dropping to 88 ETH ($153,000) late last week from 138 ETH ($390,000) on April 27.
NFTs Perform Dismally
The performance has been partly attributed to a 1.16% tank to ETH/USD since many NFTs operate on the Ethereum chain. Ether has also sunk more than 38% in the past month. According to CoinMarketCap, Bitcoin (BTC/USD) has declined more than 25% over the same period.
According to DappRadar, nonfungible tokens daily trading has also slowed down, with OpenSea, the largest NFTs marketplace, plunging more than 45% to about 2.53 billion in the past 30 days. The number of traders has also reduced by 13% to 416,419.
Buy Crypto Now
On May 29, 2022, a renowned analyst at IntoTheBlock wrote that "As risk-off sentiment becomes engrained in markets, the furthest assets on the risk spectrum are getting crushed. According to the analyst, there are still more innovations in the NFTs despite the prevalence of downturn speculations.
GameStop Corp recently successfully launched its new digital wallet for cryptocurrency and NFTs. Moreover, eBay Inc, an e-commerce tech firm eBay, recently launched its first NFTs collection, featuring animation of athletes presented on Sports Illustrated covers.