Luxury brand capitalizes after shipments reach record £5.3bn despite the cost of living crunch
There's no trace of the cost of living crisis at Spencer House, an 18th-century aristocratic palace, facing Green Park in Mayfair, London, which has this week been temporarily renamed Bollinger House to celebrate the launch this week of a £350-a-bottle champagne.
The launch, which was celebrated with a seemingly unending supply of the new Bollinger RD 2008 and a black-tie banquet for over 100 people, is the most recent in a series of expensive vintage champagnes capitalizing on growing demand as wealthy people continue to party hard to compensate for lost extravagances during the pandemic.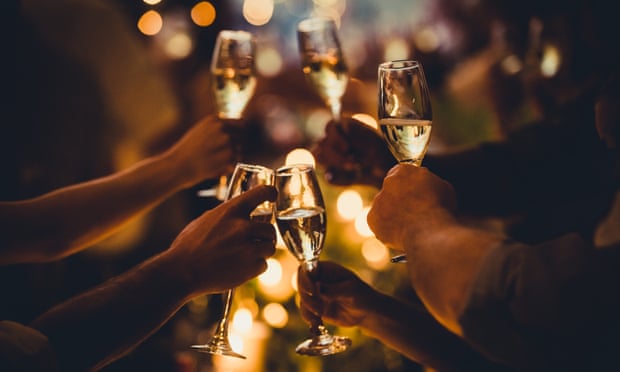 Champagne shipments reached a record €6bn (£5.3bn) 3in 2022, according to the Comité Champagne, the trade association of producers in northern France, which expects sales to be even more substantial this year.
Charles Goemaere, Comité Champagne's general manager, said producers had been somewhat caught by surprise by the strength of demand after the return to normality after the coronavirus crisis. Goemaere said:
"It was a surprise after the pandemic to see such a rebound in most of the markets. We don't have a precise view of psychological reasons, but consumer studies show champagne is the drink of celebration, and people very much want to celebrate even small things after such a horrible period."
Goemaere said wealthy people – whose disposable income has been mostly unaffected by surging inflation – were particularly looking for specific vintages and more valuable bottles.
"The rebound was particularly unexpected on some bottles, and some producers may have faced difficulties."
LVMH, the luxury goods company behind Moët & Chandon, Krug, Veuve Clicquot, and Dom Pérignon said in November that it was "running out of stock on our best champagnes" as rich people were, it said, enjoying a new "roaring 20s" age of decadence.
Goemaere said talk of a champagne shortage had been significantly exaggerated and sought to calm lovers of the fizz that over 1.2bn bottles were stored in the region's champagne caves and cellars.
The number of bottles shipped last year grew by 1.6% to 326m, but prices were much higher causing a 10% increase in value of total shipments. In 2020 – at the height of the pandemic – just 245m bottles were shipped.
Matthew O'Connell, chief executive of fine wine trading platform LiveTrade, said the average prices for best champagnes (including Cristal, Bollinger, Krug, and Dom Perignon) rose by 23% in 2022 in addition to a 42% increase the prior year.
He said the price hikes had been caused by an "ongoing luxury consumer explosion" and a growing number of very wealthy people.
"Yes, the cost of living crisis and inflation affects most people, but the ultra-high net worth people we are selling to, are much insulated. They might have lost money on equities [shares] in the last six months, but their spending power certainly hasn't decreased."
Tom Gearing, co-founder and chief executive of investment firm Cult Wine Investment, said average champagne prices in his firm's index had increased by 52% over the past three years. However, he said he expected the price rise to decline as farmers push to boost yields.
Asked why he thought champagne prices have increased during the cost of living crisis, Gearing said:
"It doesn't affect the richest people. Luxury goods are doing better than ever during a cost of living crisis – I'd arguably say luxury is doing better than it ever has done."
Gearing, who pitched his wine investment business to Lord Sugar in The Apprentice in 2012, said the fine wine market is comprised of "only a few thousand people" who have "huge buying power and push up prices by competing against each other".
"The cost of living crisis has really shown us the scale of wealth inequality," he said. "It doesn't affect the richest people. Luxury goods are doing better than ever".
Buy Crypto Now
Charles-Armand de Belenet, managing director of Bollinger Champagne, addressed the gathering of sommeliers, merchants, and wine critics, that the new Bollinger RD 2008 was one of its best-ever wines.
De Belenet said the wine was the representation of former owner Madame Lily "Jacques" Bollinger, who succeeded her husband who died in 1941 during the Nazi occupation.
"[She] always made it her mission to preserve the exceptional flavour and quality of her wines, which are the result of generations of experience and constant innovation."
He reminded the crowd that Madame Bollinger, who died in 1977 and was replaced as owner by her nephews, famously told the Daily Mail in 1961:
"I drink champagne when I'm happy and when I'm sad. Sometimes I drink it when I'm alone. When I have company I consider it obligatory. I trifle with it if I'm not hungry and drink it when I am. Otherwise, I never touch it―unless I'm thirsty."