A US Senate committee heard some details of the investor's conversations with San Bankman-Fried before the collapse.
The collapse of the FTX exchange was triggered by Binance, according to a December 4 statement by Kevin O'Leary while speaking at the United States Senate committee hearing about the crypto exchange meltdown. O'Leary was a paid spokesman for FTX. He offered details about conversations with Sam Bankman-Fried in the days before FTX filed for bankruptcy.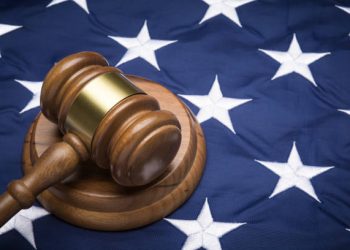 In his testimony, O'Leary stated that he had questioned Sam Bankman-Fried about how customer funds were used in the last 24 months and was told that nearly $3 billion were used to repurchase shares of FTX owned by Binance.
When he was asked by Senator Pattrick Toomey why FTX failed, O'Leary replied:
"I have an opinion. I don't have the records."
He then revealed his view that the top executives of Binance and FTX were at war.
O'Leary stated that regulation was at the center of the silent war between the heads of the two crypto exchanges. Binance and Changpeng "CZ" Zhao were compelled to comply with regulators' requests and compliance standards in various jurisdictions as shareholders with almost 20% of the FTX.
"Apparently, according to Sam Bankman-Fried, CZ would not comply with regulators' requests in different jurisdictions to provide the data that would clear them [FTX] for a license […] The only option the management and Sam Bankman-Fried had was to buy him out at an extraordinary valuation close to $32 billion."
The share purchases hurt FTX's balance sheet, according to O'Leary, and Changpeng Zhao's decision to liquidate Binance's position on FTX token (FTT) at the start of November citing "recent revelations that have come to light," and "post-exit risk management" reasons, was aimed at pushing down the token's price. O'Leary added:
"In my view, my personal opinion, these two […] in an unregulated market […] with this incredible business in terms of growth were at war with each other, and one put the other out of business, intentionally. Now, maybe there is nothing wrong with that, maybe there is nothing wrong with love and war, but Binance is a massive unregulated global monopoly now, and they put FTX out of business."
Buy Bitcoin Now
Kevin O'Leary also spoke out in favor of a crypto regulatory infrastructure during his speech:
"This nascent industry is culling its herd. Going or gone are the inexperienced or incompetent managers, weak business models and rogue unregulated operators. Hopefully, these highly publicized events will put renewed focus on implementing domestic regulation that has been stalled for years. Other jurisdictions have already implemented such policies and are now attracting both investment capital and highly skilled talent. In the U.S., we are falling behind and losing our leadership position."
Considered a paid spokesperson for FTX, O'Leary was paid almost $15 million for his services. He allegedly lost more than $10 million in tokens held at FTX wallets due to collapse.