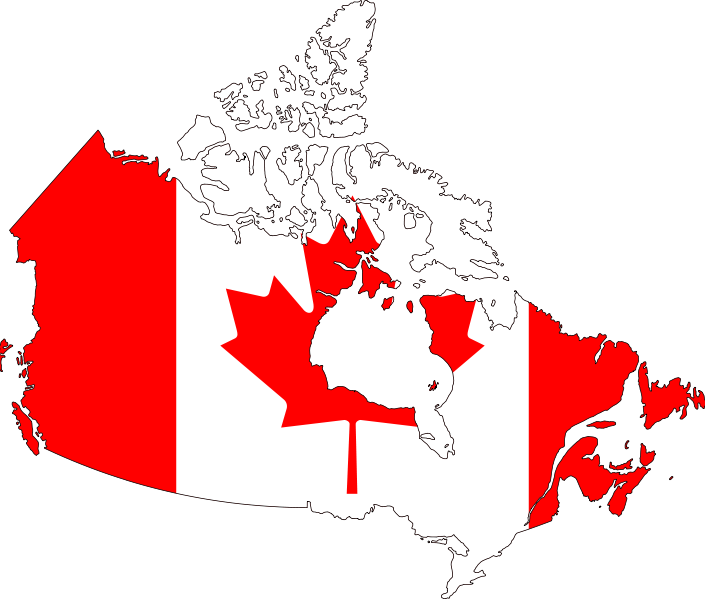 by Guest Author David A. Rosenberg, Chief Economist & Strategist, Gluskin Sheff + Associates Inc.
As we have seen time and again throughout history, every country pursuing profligate debt-financed fiscal policies ultimately hits some sort of wall . as was the case in Iceland recently, not to mention the Club Med countries in the Eurozone. Perhaps even the United States at some point may touch quicksand if it doesn't get its fiscal act together soon, as Standard & Poor's recent credit rating warning attests.One thing is certain: Canada did hit that debt wall nearly two decades ago as its deficits and debts became intractable and as such increasingly difficult to reverse. The Canadian government, both Liberals and Conservatives, spent and borrowed like drunken sailors for a long time. These policies, as we see unfolding in the United States today, may well create an illusion of prosperity, but as any Canadian will tell you (or perhaps anyone from New Zealand a decade earlier), there is no such thing as a free lunch.
Canada endured not just the ignominy of credit downgrades but also recurring financial market gyrations that frequently disrupted business activity. The Liberal government that found its way to power in 1993 after nearly a decade in opposition spent most of the next five years enacting tough deficit-reducing policies that it never campaigned on.
Former Finance Minister Paul Martin emerged as Canada's "Sir Roger Douglas" equivalent, and was so successful at turning the bloated deficit around, not to mention reversing Canada's long-standing reliance on big government, that he has since been hired as a consultant to the Cameron-led coalition in the U.K. So if you're wondering why it is that global financial markets have responded favourably to the financial plan unveiled by the U.K. government, now you know. Notice that Hank Paulson and Larry Summers weren't offered any postings.
Canada did endure years of painful austerity as taxes were raised, spending was cut, government operations privatized, social contracts re-written, and what at one point would have been deemed "untouchables" (like means testing and claw backs for social security) were not just touched, but squeezed.
Then again, the political will was there, and the Liberals stayed in power long after the last year of budgetary deficits; so in fact the party was rewarded, not punished, for reclaiming fiscal sanity.
At a time when the world is looking for leadership, especially when it comes to fiscal rectitude, Canada has evolved as the poster child for how to do things right. After years of massive deficit financing in the Trudeau "Just Society" era of the late 1960s to the early 1980s, including the debt hangover that existed for years after he left office, Canada headed into the 1990s in very rough shape from a national balance sheet perspective. In fact, it would not be a stretch to say that Canada looked a lot like the United States today ¯ years of budgetary recklessness followed by political wrangling over what to do. Of course, it took a few credit downgrades and heightened financial and currency volatility to push politicians into action, but Canada, like New Zealand before it under Sir Roger Douglas, serves as a reminder to all countries feeling fiscal stress that moving back to budget balance and arresting structural increases in debt-to-GDP ratio scan be done. But not without shared sacrifice.
In 1993, Canada had a 5.6% deficit-to-GDP ratio. By 1998, that deficit had swung to a 0.3% surplus, and by 2008 it was back in the black to the tune of 0.6%. Canada's federal debt-to-GDP ratio, which was stable at around 30% to start off the 1980s, was 50% at the end of the decade and then approached 70% (where the U.S. is today) by the mid-1990s, which was the threshold for action much like we are seeing south of the border today (As is the case in the U.S. currently, two decades ago over half of Canada's bond market was also owned by foreign investors). At 34%, Canada's ratio today is just about the envy of the OECD — compared to 100% for the region as a whole.
Canada's fiscal progress didn't happen because of the economy — that much is certain. It took years of painful retrenchment and tax increases, and it took public acquiescence to make it stick. For America, it will end up playing out much the same way. And the process will be contractionary, deflationary, and very bullish for the bond market as supply recedes, and ultimately pave the way for more sustainable economic growth, including the return of capitalism.
Like the U.S., Canada's deficit became increasingly structural over time. This is because at one point in the 1990s, almost 40% of Canada's revenue base was being absorbed by interest costs on the mounting level of public debt.
But when the political will was there, the country embarked on years of restraint. Sacred cows were slaughtered, just as unaffordable handouts like mortgage interest deductibility will be stateside once real tax reform comes. Over that time frame in which Canada swung from massive deficits to surpluses, program spending as a share of GDP contracted from 17.4% to 12.1%. That came out to a near-$50 billion haircut. But the revenue-yield — what the government takes in relative to GDP — also rose from 17% to 18.2% for another $10 billion squeeze on the population. A similar move towards restraint in the U.S. today would imply $1 trillion of tax and spending shifts, or almost a percentage point drain out of GDP growth for at least the next half decade, if not longer. Canada did it most out of the spending side and as a result today boasts one of the lowest top marginal corporate income tax rates in the world.
Considering that the starting point on the deficit ratios in the U.S. are much worse, the retrenchment may be a lot tougher — but even a Canadian-style $1 trillion restraint over a similar five-year period would clip real GDP growth by roughly one percentage points annually. That is a lot of pain, to be sure, but not insurmountable given the rewards down the road of reclaiming one's fiscal flexibility.
One item worth noting: The problem for the U.S. is that the deficit ratio is about twice as it was in Canada, and in Canada we had a government with a majority that could take charge without lobby or special interest groups exerting an influence on the decision-making process.
Over the period of fiscal retrenchment in the early and mid 1990s in Canada, final domestic demand in real terms barely averaged a 2.5% average annual growth rate. That was not at all recessionary but was still about a full percentage point below the trend of the prior two decades, so there was a "growth haircut" nonetheless. Core inflation was cut in half from 2% to 1%. And for those that have a tendency to extrapolate recent trends into the future, keep in mind that the yield on the 10-year Government of Canada bond during that period of fiscal adjustment collapsed to 5% from 9% when the belt-tightening began.
One of the critical reasons why Canadian assets are in such high global demand is the courageous battle over runaway fiscal deficits and debt that was fought and won during the austere 1990s. The tough measures that were needed to raise revenues and cut expenditures eradicated the structural budgetary imbalances and restored Canada's AAA credit rating. The U.S. is facing much the same national balance sheet predicament today, and while seemingly intractable, the Canadian experience shows that fiscal recklessness can indeed morph into fiscal integrity, assuming the political will is there.