L'Oréal, LVMH, and Japan's Shiseido Co said to be weighing up bids for Australian luxury beauty brand
Aesop, an Australian luxury cosmetics, shampoo, and body care brand, is said to be at the heart of a $2bn (£1.6bn) bidding war between French multinationals L'Oréal and LVMH.
L'Oréal, the world's biggest cosmetics company; LVMH, the luxury goods empire run by the world's wealthiest person, Bernard Arnault; and the Japanese makeup and fragrance brand Shiseido Co are weighing up bids to buy a stake in Aesop, according to Bloomberg.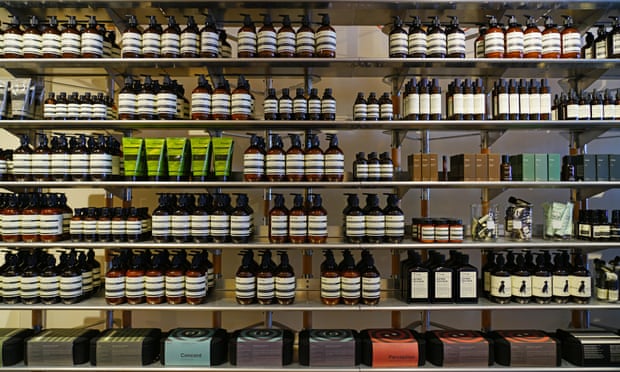 Aesop, which was started by the Melbourne hairdresser Dennis Paphitis in 1987, has been majority-owned by the Brazilian cosmetics multinational Natura for over ten years.
Natura, which also owns The Body Shop, has appointed Morgan Stanley and Bank of America to look into the possibility of divesting a stake in Aesop.
LVMH would not comment, while L'Oréal, Natura, and Shiseido did not reply to requests.
Aesop, which is sold in 320 shops across 25 countries, is popular in aspirational homes and expensive restaurant bathrooms. Its products do not come cheap, with a 500ml bottle of hand wash selling at £31 or a 100ml bottle of bergamot rind shampoo for £13.
Paphitis started the company after blending essential oils into his hair products.
Previously called Emeis (Greek for "us"), the company was rebranded as Aesop in 1989. On day one, Paphitis hired an assistant, Suzanne Santos, who proved essential to the business's development.
He began with just four products – the signature Aromatique handwash – but has expanded to almost 100. Paphitis is currently an adviser but Santos remains the chief operating officer.
Buy Crypto Now
Aesop's internal processes are lore. The now-defunct fashion and shopping website Racked reported in 2017 that office staff had to use black ballpoint pens and were not permitted to eat lunch at their desks. Everything from toilet paper to colors on graphs on slideshows is specified.
"We labor over seemingly inane decisions," Paphitis once told the Sydney Morning Herald. "We work to make things appear effortless and as though they just happen. But actually, there's a great deal of energy involved."