Results from a new study conducted by MasterCard show discrimination against non-binary individuals in their financial experiences.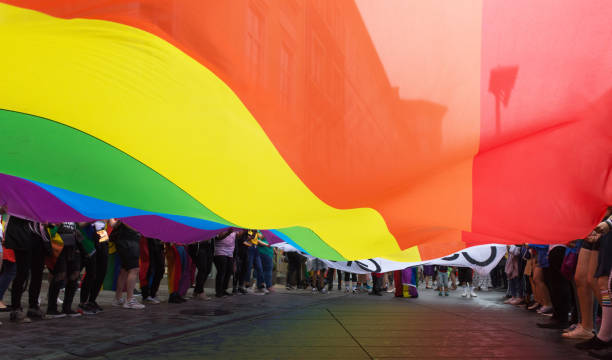 The study indicates that there is a continuous challenge affecting financial services compelling them to become more inclusive to the non-binary communities, mainly, if discovered:
19% of non-binaries have been heavily discriminated against due to their gender identity when showing their IDs or paying through card;
68% of the transgender people's IDs feature the name and gender they identify as; and
55% of non-binary people feel quite unsafe while shopping.
The latest move by MasterCard indicates the shift towards changing the consumer-company relationship when it comes to the gender identity of clients. The research shows that 37% of those surveyed find questions about gender when buying items unnecessarily, 57% think that corporations and other businesses need to respect their identity, and 66% of the consumers are unbothered by the firms addressing them in gender-neutral terms.
To recognize non-binary people and in celebration of pride month, the payment behemoth is in the process of expanding 'True Name'. This program lets non-binaries change their gender and name on their cards without having to legally change their name.
True Name was unveiled in 2019 in the United States to remedy the continuous misgendering and misidentification of transgender and non-binary people. MasterCard is currently working towards expanding the feature across Europe and other nations. Today. True Name is available in the United States at many banks including Marqeta, Citibank, and Republic Bank.
MasterCard Not Biased
MasterCard continues to show allyship with the LGBTQ+ community month by unveiling participants in the pride parade and partnering with Lou Brown, non-binary artist and founder of illustration hub, Goodstrangevibes, to illustrate 'Priceless Pride' stories of MasterCard employees.
Buy Bitcoin Now
In the official announcement, Brown indicated:
"Collecting data on the lived experience of the non-binary and trans community, who are often erased from statistics, is paramount to making meaningful changes and progression in our society."
Whilst pride month is being celebrated throughout the world, big corporations are aiming to become highly inclusive to a bigger community. Earlier in June, MasterCard unleashed a program meant to empower women and non-binary individuals to utilize Web 3.0.