The recent downturn in the crypto market has been discouraging for investors, but better days might be coming. Ethereum and Bitcoin are two of the most promising cryptos currently. Each of them has unique benefits and lots of growth potential.
It is not a secret that the crypto market has been hit hard in 2022. The recent FTX scandal has not helped in any way.
But, there is still reason to be optimistic about the industry's future. Crypto in general is relatively new, and downturns –even the severe ones – are common. By riding out the storm and waiting until the recovery period, you might see lucrative returns.
But, it is important to choose the right investments. Most cryptos might not survive this drop, and investing in the wrong places might be expensive. While there are never any assurances in crypto, two cryptos are worth your long-term investment.
Bitcoin
Bitcoin (BTC) is the oldest crypto, meaning that it also has the longest history of recovering from downturns. It encountered some nasty drops in the past, too – some of which make the crash appear mild.
Today, Bitcoin is down nearly 70% from its highs in late 2021. In 2018, though, it dropped by over 80% over the year. From July 2014 to January 2015, it lost 72%. Along the way, it has also experienced several other smaller drops of 'just' 30% to 40% from its peak.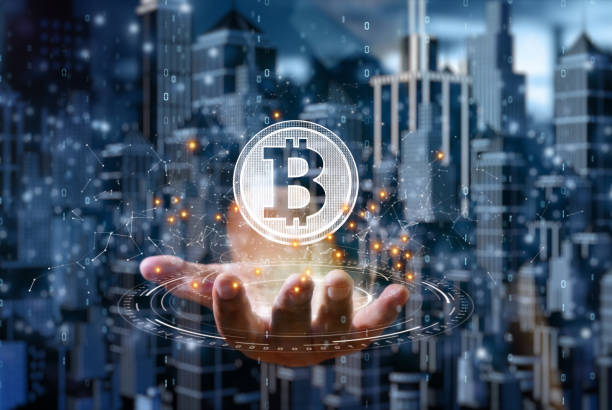 While past performance does not predict future returns, it is crucial to note that Bitcoin has managed to recover from many crashes. Despite the extreme volatility, it is still up over 30,000% since 2013. No other asset has even come close to such kinds of returns, mostly over ten years only.
To be fair, it will be quite challenging for Bitcoin to experience the same returns in the coming 10 years. But, most experts have huge expectations for the crypto, with some forecasting, it might reach over $100,000 per token in the coming years. Whether that will happen is not clear currently, but if BTC's past is any indication, it is quite early to count it out just yet.
Ethereum
Ethereum has dropped by about 68% from its high, but it has lots of long-term potentials. Maybe Ethereum's most significant advantage is its diversity. It is more than just crypto. It is a smart contract network designed to host a wide variety of applications.
Ethereum is the biggest platform for nonfungible token (NFT) marketplaces. It is also the most popular blockchain for metaverse applications. It can also host other cryptos (for example Shiba Inu is built on Ethereum), and since it is an open-source blockchain, developers can create new applications on the network as well.
In case any of the areas thrive – whether it is the metaverse, NFTs, another crypto, or some application that is yet to be developed – Ethereum will benefit. By investing in Ethereum, then, you are mainly diversifying into many areas of the crypto industry.
In general, Ethereum is the go-to blockchain for decentralized applications (dApps). Most experts project that dApps will be a game-changer in the crypto industry, and if that is true, Ethereum might be poised for serious and rapid growth.
Buy Bitcoin Now
Is It The Right Time To Invest In Crypto?
Despite all the potential, crypto is still highly volatile and risky. All crypto is mostly speculative currently, and nobody can certify how it will fare in the coming years. But, there is still a possibility that the whole industry could fail, and even the strongest investments might not survive.
Before purchasing, then, ensure that you are willing to tolerate higher levels of risk. Never invest any money you are not ready to possibly lose, and double-check that the rest of the portfolio is well-diversified to limit as much risk as possible.
Ethereum and Bitcoin will not be the right investments for everyone, and there are no assurances that they will succeed. But they have some of the biggest potentials of any cryptos currently, so there have to be some reasons to be optimistic about the future.