Econintersect:   The earthquake yesterday (March 11, 2011) in Japan was caused by the Pacific plate (to the east) slipping westward under the North American plate.  Yes, that is correct - it is no misprint.  The northern part of Japan is part of the North American tectonic plate.  In fact the eastern most parts of Siberia, similar in area to the combined areas of Alaska, Yukon Territory and much of British Columbia, is also part of North America.  North America also includes the world's largest island, Greenland and half or more of the land covered by the Arctic Ocean.

Follow up:

Here are two graphics from The New York Times:

Click on graphics for larger images.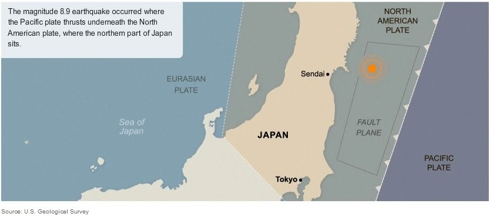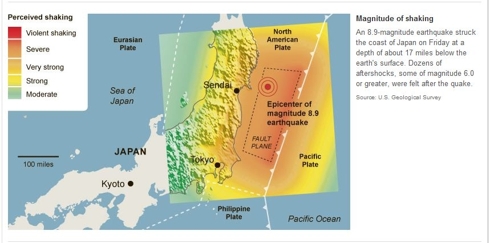 The first graph is part of a series of graphics illustration the quake mechanics including the tsunami generation.

The following graphic from Wikipedia shows the tectonic plate map of the surface of the earth: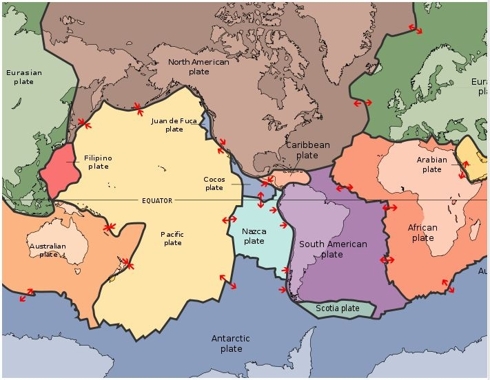 Click on map for larger image.

So now you have a cocktail party conversation trick question:  Is the Pacific Ocean east or west of North America?  If you are in northern Japan, the Pacific Ocean is east of North America.  This is not a news flash for geologists, but how many geologists do you talk to at cocktail parties?

Sources:  The New York Times, Wikipedia and GEI News