Over the past decade, there has been a significant buzz in the market surrounding low-code and no-code platforms. Businesses and organizations from various sectors have recognized the numerous advantages they offer.
By leveraging these platforms, businesses can rapidly develop tailor-made solutions for their specific requirements without overwhelming their IT resources. This becomes particularly crucial in a time where acquiring and retaining technical talent and support is a top priority for many, yet proves challenging.
Traditionally, code contains instructions that direct platforms on how to implement the desired functionality. Nonetheless, no/low-code platforms like Alpha Software use declarative programming. In this case, application developers primarily define what the app does instead of how it does it.
This approach enables a rapid development cycle where new apps or additional functionality are implemented within days, and in the case of Alpha Software products, include built-in security The speed unleashes an entirely new standard of business agility without introducing new security risks .
Whether you are a beginner or an expert in the low-code/no-code market, here are some considerations when choosing the ideal platform for your business..
What Is The Perfect Solution, No-code Or Low-code?
In many cases, businesses choose low-code platforms to enjoy the extra flexibility. Low-code solutions do routine coding for developers that saves them time, but gives developers the ability to add code for more advanced application features. In contrast, no-code products are built for people who have no app development or programming expertise.
The current perception is that low-code platforms are meant for technical developers, while no-code platforms are for business users who cannot code. This arises from the belief that no-code platforms can only create simple and light applications. However, as these tools evolve, this is slowly becoming a myth.
Many no-code solutions are drag-and-drop builders that create basic apps. But, there are no-code platforms on the market, like the Alpha TransForm no-code app builder, that craft more sophisticated business apps. These sophisticated no-code apps that can contain some business logic, work without a WiFi or cell connection, utilize mobile device storage, and more. Citizen developers can build these more advanced apps without extensive mobile app development resources.
This is incredibly useful to organizations that need to digitize paper forms, or take manual processes mobile yet lack the development talent or budget to hire outside help. Employees who understand what the app needs to accomplish – in terms of business processes – can create a basic app that will have high performance and some advanced features.
While the need for experienced developers will remain, companies can now democratize app development to get more tasks within the organization working on mobile devices.
What Can I Build Using The Platform?
Evaluate the kinds of applications you wish to build using the no/low-code tool. For most, analytically changing the business' spreadsheets into documentation applications is a perfect place to start since spreadsheets are often known to result in data fragmentation.
IT departments take stock of the tech projects that happen outside their department (also known as Shadow IT). IT want to make sure any enterprise apps produced by the company meet company security requirements, connect securely and properly with any existing data assets, and deliver excellent end-user performance. These important questions should be explored with any software solution vendor you choose. Not all low-code/no-code platforms can deliver the needed sophistication.
It is advisable to understand a platform's complexity and full capabilities before making a choice. For example, can the platform link to your back-end systems? What type of transaction management is supported? Does the platform support business logic and complex calculations? Understanding how a platform can or cannot handle these needs, can save you headaches in the future.
Does The Platform Have Workflow That Works For Me?
Workflow means lots of things in the current market. Workflow can mean simply creating an event or triggering a business activity, or it can mean a multi-step process that includes reviews and approvals as well as event triggers.
Depending on your specific business needs, both now and what you anticipate in the future, it is crucial to go for a low-code/no-code platform meets your requirements. For example, your platform may need to smoothly pass transactions via different states, ranging from 'open' to 'in review' to 'closed'. You may need to ask: can the platform support highly sophisticated process automation to feature custom approvals and implementations across different applications in my business?
It is advisable to put workflow to the test when evaluating a low-code/no-code platform. Many vendors allow you to do a product trial or a short pilot so you can create the app, establish a workflow and test the solution. For example, Alpha TransForm offers a free 30-day trial and is a good fit for anybody who wants to analyze data, digitize paper forms, and automate workflows. It supports all business processes despite their complexity.
Are My No/Low-Code Applications Mobile-Ready?
Businesses in the current digital era need to implement mobile strategies to help boost efficiency and accuracy across operations and reach more potential leads. Applications built using a no/low-code platform need to be mobile-friendly.
The best cloud, no/low-code platforms currently are designed to underpin mobility. App creators build an application once, and it becomes accessible on all browser-based devices, tablets or smartphones. Widespread access to all applications on any device of choice is a fundamental consideration. Is it possible to do your job at your office desk and in the field efficiently?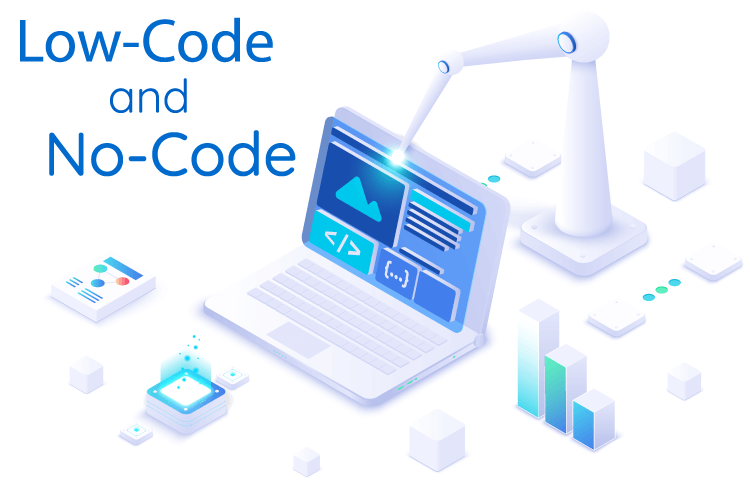 What Security Model Supports The Data?
If you plan to trust your low-code/no-code platform with sensitive data, you should review the platform's security model. Be sure to understand how complete the authorization and validation features are in a platform you consider. Authentication helps recognize a user's identity and prove they are who they say they are. Then, authorization grants the user permission to access your network's resources.
Another critical component to look for is the way the software audits your data. Regardless of your industry, you must guarantee that your business processes operate within the stipulated regulations and procedural safeguards to retain compliance. That is as important in a low-code/no-code platform as it is with your record systems.
Your business platform should support granular and full traceability of system data. It must also be simple to identify and review any potential issues that arise.
Buy Crypto Now
Alpha Software Selling Point
One of the largest selling points for the Alpha Software low-/no-code platform is the flexibility it allows organizations. Experienced developers can save time while they build incredibly powerful apps. At the same time, And in both cases, the organization is never limited when it comes to app building. Your team can build as many apps as they need and additional functionality doesn't require add-on modules at additional cost.
While it can work on premise or in the cloud, the Alpha Cloud platform is designed to take the pain and worry out of hosting your apps. The solution does the hard work around securing, deploying and scaling your apps so that you can focus on the high-value aspects of your apps and its user experience.
Alpha Software solutions are powerful enough to build whole ERP systems, yet easy enough to turn a paper form into a mobile app in hours. The software can scale to meet your needs as your business requirements change.