Tesla, the biggest electric car manufacturer in the world, has indicated that it might resume accepting Bitcoin payments. The company accepted crypto and bitcoin payments for its vehicles before it suspended the service citing climate change concerns.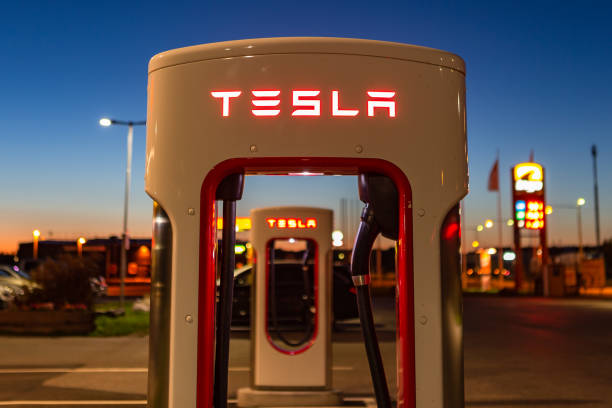 Based on its third quarterly report filing with the U.S. Securities and Exchange Commission (SEC), Tesla suggested that it may resume accepting crypto payments. It said that during the nine months that ended on September 30, the firm acquired an aggregate of $1.5 billion in BTC.
Up to the end of March 2021, Tesla accepted Bitcoin payments for sales of different products in particular regions. However, the service was suspended in May 2021.
"We may in the future restart the practice of transacting in cryptocurrencies ("digital assets") for our products and services."
The same filing reported that the "fair market value" of Tesla's digital asset holdings by September 30 was $1.83 billion. The firm added:
"We believe in the long-term potential of digital assets both as an investment and also as a liquid alternative to cash."
Buy Crypto Now
Tesla Made $1.3 Billion From Bitcoin
Tesla reported in its Q3 finance report that it was compelled to take a $51 million impairment charge to account for its Bitcoin holdings. Digital asset accounting rules state that in case the price of an asset falls within the period, the firm needs to report it entirely as an impairment.
Nevertheless, in case of price increases, it will not be reported as a gain on the company's balance sheet. Bitcoin prices oscillated between $30K to $52.7K during the third quarter but ended at around $41.5K.
After Tesla's massive move into Bitcoin earlier in 2021, the firm sold 10% of its holdings in Q2, boosting the quarter's earnings by $272 million.
Based on data from Bitcointreasuries, Tesla currently holds around 43,200 BTC. These coins are worth around $2.7 billion at the current prices. Even after selling 10% of its holdings, the firm has made nearly $1.3 billion of unrealized profit from the investment.
Tesla is currently the second-biggest corporate Bitcoin holder, based on the website. It ranks only behind MicroStrategy that holds nearly 114,000 bitcoins worth over $7.4 billion at current market prices.
Payments company Square is third with nearly 8,000 bitcoins in its coffers.
Green Bitcoin Accepted
In July 2021, Tesla CEO Elon Musk hinted that the company would reaccept the crypto provided that the BTC mining operations use over 50% renewable energy.
"But as long as there is a long-term trend toward the use of renewable energy by the community, Tesla can support that."
This trend is happening with the shift from China that used lots of coal-based power for mining. Many of the newly relocated BTC mining operations now in the US are using renewable energy.