Below-inflation increase described as 'woefully inadequate', with students estimated to be missing out on £1,500
Student maintenance loans in England will increase by 2.8% in 2024, the government has confirmed, despite surging inflation and growing concern about the impact of the cost of living crisis on students.
The increase, reported on Wednesday, was welcomed with dismay by those in the sector who described it variously as "woefully inadequate", "disappointing", and a "devastating blow" to struggling students.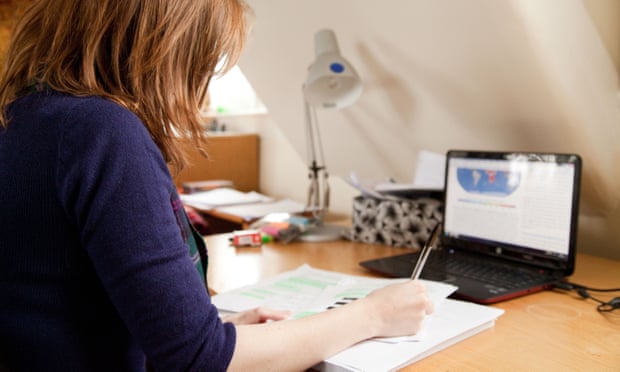 The government also announced an extra £15m for university hardship funds, but with only under 2 million undergraduates in the UK, student money experts determined it would equal less than £8 a person.
The Russell Group of universities cautioned earlier this week that students would miss out on as much as £1,500 per year if maintenance loans – which students take out to cover living costs – failed to keep pace with inflation.
With a 2.8% increase, a full-time student staying away from home outside London will get £9,978 in 2023-24 – £1,523 lower than the £11,501 they would receive if loans increased in line with inflation, it estimated.
Dr. Tim Bradshaw, the chief executive of the Russell Group, said:
"It is disappointing that the Department for Education has failed to deliver a meaningful increase to maintenance loans or take the opportunity to address some of the flaws in the forecasting process to ensure they keep up with rising costs."
The government said the extra £15m added on to the £261m it gave to the Office for Students (OfS) for 2022-23, on which universities can draw to increase hardship funds. Tuition fees will also be frozen at a maximum of £9,250 for the next two years.
Robert Halfon, the minister for skills, apprenticeships, and higher education, said:
"We recognize students continue to face financial challenges, which is why we are increasing loans and grants for living and other costs for a further year."
Save the Student, a student money website, computed in 2022 that the shortfall between the average maintenance loan and the average cost of living was £439 per month – an extension of £99 in 2021, and £216 in 2020.
Tom Allingham, of Save the Student, requested the minister to review his decision:
"The 2023-24 maintenance loan rates are a devastating blow to struggling students, who will now see their battle with the cost of living crisis intensify next year."
Buy Crypto Now
The NUS vice president for higher education, Chloe Field, added: "The 2.8% increase in the maintenance loan for 2023-24 is woefully inadequate and will leave students over £1,500 worse off than they would have been if student support was tied to inflation."
The Institute for Fiscal Studies says if current forecasts turn out correct, this most recent increase – compared to the last two adjustments – is likely to be close to actual inflation. The main issue, however, is that the government has not revised major cuts made over the past two years owing to forecast errors.
Ben Waltmann, a senior research economist at the IFS, said:
"The most important part of today's announcement is that the government has allowed the large cuts to student support since 2020-21 to become baked in. This means that merely due to inflation being higher than forecast, students from the poorest families will be entitled to £1,500 a year less in maintenance loans than if inflation forecasts had been correct."