UK's second-largest supermarket Sainsbury's says it will spend £500m to keep prices low as Marks & Spencer echoes outlook for coming months
The inflationary pressure on households will "only intensify" through the rest of 2022, Sainsbury's boss has warned as he said the supermarket would spend £500m in a pursuit to keep prices low.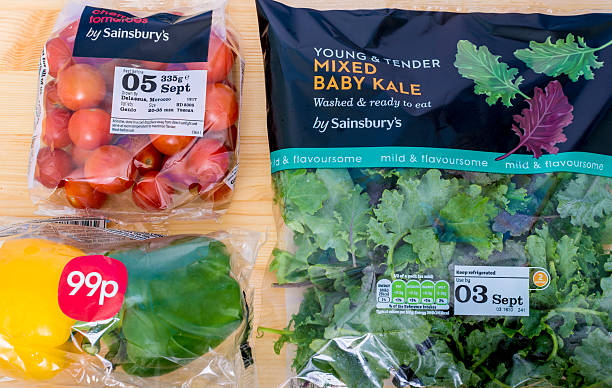 Notably, the grim sentiment was reiterated by Archie Norman, the chair of Marks & Spencer, who notified shareholders at the retailer's annual general meeting on July 5 that there was a "coming winter in consumer demand".
Norman implied M&S was "more resilient" than in previous slowdowns despite inflation and hurdles for its suppliers as food producers attempted to find workers. He said:
"[Others] in the industry, both food and clothing, are going to suffer. I don't just mean customers; I mean retailers."
Sainsbury's Sales Plunge
Sainsbury's, the UK's second-largest supermarket, which also owns the Habitat and Argos chains, disclosed that sales at established stores dropped by 4% in the 16 weeks to June 25 compared with the same period a year ago and excluding fuel.
The fall was caused by an 11% drop in sales of general merchandise and a 10% slump in sales of clothing compared with a period in 2021 when Sainsbury's profited from most non-food and clothing stores being closed under pandemic lockdowns.
Grocery sales dropped 2.4% year on year, as the same quarter of 2021 included a period when most restaurants, cafes, and bars were shut down, and rose nearly 9% on pre-pandemic levels.
The figures are revealed as shoppers have shifted to cheaper products, such as tinned and frozen foods and supermarket own-label items, and put themselves on tight budgets amid huge grocery inflation and a squeeze on the cost of living from soaring petrol, energy, and housing costs.
Sainsbury's said sales of its cheapest own-label products rose by more than 5% in the quarter as shoppers tried to offset inflation by shifting from big brands instead of purchasing significantly fewer items.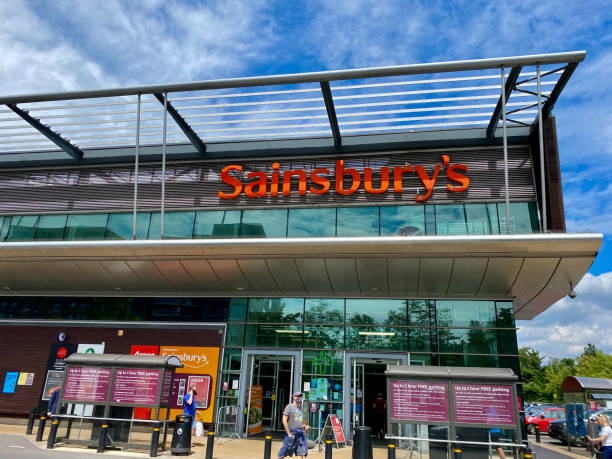 Online grocery shopping also declined to around 600,000 orders a week compared with more than 800,000 at its peak during the pandemic as households have gone back to physical stores and are shopping around more to get bargains.
Simon Roberts, the chief executive of Sainsbury's, said:
"The pressure on household budgets will only intensify over the remainder of the year and I am very clear that doing the right thing for our customers and colleagues will remain at the very top of our agenda."
He added that shoppers were "watching every penny and every pound" and sales of more costly non-food items were "challenged" but he said people were also turning to Sainsbury's for treats on special occasions.
Sales of products in the supermarkets' premium Taste the Difference range, including strawberries and scones, climbed 12% during the platinum jubilee week when Sainsbury's sold the most sizeable amount of wines, beers, and spirits ever outside Easter and Christmas.
Roberts added:
"We really understand how hard it is for millions of households right now and that's why we are investing £500m and doing everything we can to keep our prices low, especially on the products customers buy most often. We're working hard to reduce costs right across the business so that we can keep investing in these areas that customers care most about."
New Strategy Helped Supermarket
He said the developments Sainsbury's had made on quality, value, innovation, and service had assisted the retailer to hold a larger chunk of the grocery market in volume terms. Inflation on Sainsbury's shelves is slower than the industry average of nearly 7%, Roberts said, as it tries to strike "an important balance on keeping prices down and keeping products in stock for customers".
However, Roberts said there was "a lot of pressure in the system" from growing costs of commodities, fuel, labor, and fertilizer and the Ukrainian war, so Sainsbury's was having to "work very closely with suppliers" to address inflation.
The supermarket is also expected to be put on the spot at its annual shareholder meeting on July 7 to agree to the independently verified living wage pledge, which would ensure all its contractors received a minimum wage of £9.90 every hour, and any future calculation of the living wage, alongside all employees.
Buy Crypto Now
Roberts said Sainsbury's had "taken a leadership position" on pay, with all employees currently getting at least the independent living wage, and that the supermarket was urging its independent contractors, such as security and cleaning firms, to do so as well.
However, he said:
"We don't think it is right to make [pay] decisions [based on] an unaccountable third party. We think it's right to make the decision ourselves."
Sainsbury's said the sales slump was in line with expectations and it continued to look forward to reaching its target of making profits of between £630m and £690m in the year to March 2023.