Written by Econintersect
Early Bird Headlines 08 March 2017
Econintersect: Here are some of the headlines we found to help you start your day. For more headlines see our afternoon feature for GEI members, What We Read Today, which has many more headlines and a number of article discussions to keep you abreast of what we have found interesting.
Global
U.S.
As policy analysts wade their way through the 123-page bill in an attempt to glean its exact ins and outs, one thing is clear: this bill is not kind to women. In fact, portions of it read as though Republican lawmakers deliberately set out to make having female reproductive parts even more of an expensive headache than it already is. The AHCA contains several ways in which low-income women could be further encumbered with higher healthcare costs and fewer choices.
Whether claims of dirty tricks are true remains open to question but they upset the delicate intelligence-policymaker relationship. Past examples from Britain, the US and Israel show that even the suggestion that intelligence agencies are trying to undermine the government cause significant problems. History does not bode well for President Trump. Expect more problems in the future.
UK
Cuts hit women harder because women are more likely to use public services, and more likely to work in the public sector. They are more likely to do the unpaid work to compensate for cuts in services – such as caring for children or older family members – with consequences for their own employment and earnings. Benefits and tax credits constitute a larger share of women's incomes due to their care-giving roles. Plus, it is indirectly detrimental for women, as caring causes greater risk of poverty over the course of someone's life. Therefore, rolling back the welfare state will reduce efforts to achieve gender equality.
Germany
The data come on the back of report on Tuesday showing factory orders plunged at the steepest pace since 2009 amid markedly below-average demand for big-ticket items. While the slump serves as a reminder that Germany isn't immune to risks, the ministry said a revival of manufacturing can still be expected. Last month, the Bundesbank predicted growth would pickup at the start of 2017, supported by domestic demand and a stronger global outlook.
Syria
India
"We want to increase our production. We want to invite investment. I must tell you there was never a better time to be in India. I encourage both existing and new players to come forward and avail the opportunity."
Japan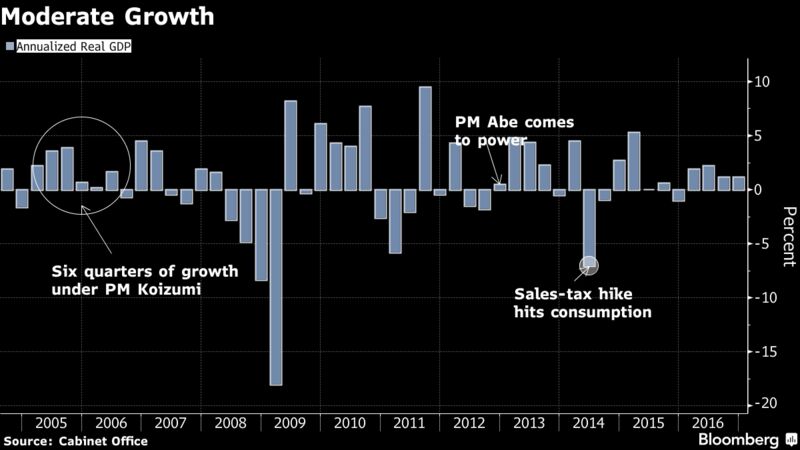 China
Venezuela