Cornish Metals plans to begin tin mining in Cornwall's South Crofty in 2026.
The mining process will assist in resolving the possible global tin shortage, causing a potential surge in tin prices.
Tin is a critical material in electronic components, including those used in the growth and expansion of 5G networks, which will underpin and drive considerable demand for the metal.
Cornish Metals now wants to start tin mining at its fully-owned South Crofty site by 2026. Based on the Vancouver-headquartered firm, the start of mining will also coincide with an expected deficit in tin. Notably, market analysts and experts project that there will be a considerable shortfall in the global tin supply by the same year, which might drastically affect the tin price.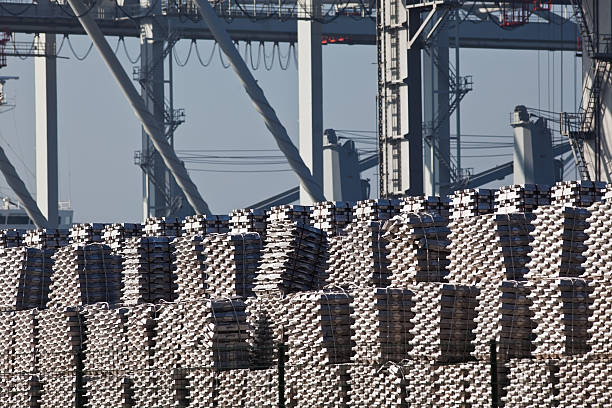 Plans are currently underway at South Crofty to begin dewatering the mine by June. Based on a statement by Cornish Metals CEO Richard Williams in the past week, the current aim is to finish the process by the end of 2024. The South Crofty site is in Cornwall, nearly 430 kilometers southwest of London. It boasts an upper mine and a lower location.
In 2021, information released by the firm showed that the mineral resource estimate for the lower mine (according to JORC standards) was 33 metric tons. This includes tin at a 1.59% grade in a mass of 2.08 million tons. The upper mine's reported resource estimate is 277,000 metric tons with a grade of 1.01% in a mass of 1.94 million metric tons. With that in mind, the inferred estimate is 493,000 tons at 0.93%.
Tin Price Index Has Massive Implications For Renewables
One of tin's primary applications is in solder production. Manufacturers throughout the world utilize this versatile material to weld various electronic components. For example, solar panels use copper strips coated in tin solder to transmit energy between photovoltaic modules.
The current tin price index continues to face expectations of an improving Chinese economy, the proliferation of solar panels as part of the world decarbonization efforts, and the accelerating build-out of 5G networks. These three factors, among others, might increase demand for the base metal and eventually outstrip supply by 2026.
Tin's three-month closing price on the LME was $22,464 per metric ton on March 15, down over 11.3% from $25,334 on March 1. The base metal had also seen a plunge of nearly 17% month-on-month in late February, because of expectations of slower economic growth for 2023.
But worries over Zürich-headquartered Credit Suisse's future, after the recent collapse of US banks Signature and Silicon Valley, have caused jitters in the entire global banking sector.
Jeremey Pearce, the International Tin Association's head of market intelligence and communications stated in a March 16 e-mail:
"Weakening macroeconomic sentiment continues to dominate across all base metals with a new focus on a potential banking crisis."
But, the Swiss Central Bank said on March 15 that it would grant a loan of up to $54 billion. The intention is to help strengthen Credit Suisse's liquidity.
The Site's Economic Feasibility Not A Foregone Conclusion
Cornish Metals is now working on a feasibility study on the number of tons South Crofty may prospectively mine. One representative at the firm also said that it is trying to evaluate prospective concentrate production at the site. This study should end in 2024, around two years after the firm secured £40.5 million. These funds were meant for the evaluation and construction and operation of a dewatering plant.
Buy Bitcoin Now
With worries over a surge in tin price increasing, insiders continue to keenly watch the operation. Nonetheless, one sector analyst expressed reservations about South Crofty. This source noted multiple attempts to restart the operation since it originally shut down in 1998, "I wouldn't be putting this in my base case just yet," the analyst told MetalMiner while referring to the certainty of a project to continue.
He went further to compare costs with dredging a mine in the United Kingdom as opposed to Southeast Asia. The analyst commented:
"The economics of an underground mine in the United Kingdom compared to dredging in Indonesia are tough. Maybe it depends on by-product credits from lithium [at the mine]."
Lithium's primary use case is the production of lithium-ion batteries for electric vehicles and various mobile devices.