Nearly a quarter of small businesses say that energy prices are their major concerns as insolvencies rose to their greatest level since the wake of the financial crisis.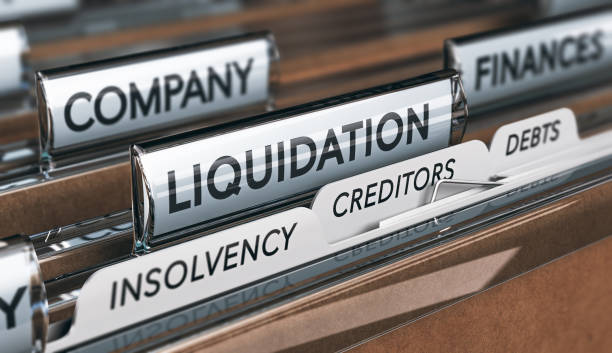 The number of companies going bankrupt in Wales and England has been increasing since 2021, and reached 5,629 in the second quarter of this year.
When adjusting for the season, this drove insolvencies to their greatest level since the third quarter of 2009, amid the global financial crisis.
The increase has come after businesses were shielded from insolvencies during the pandemic due to Government rule changes.
These rules were only short-term and were later overturned, facilitating many collapses in the wake of the crisis. Currently, businesses are experiencing a whole new array of problems as their costs grow and under-pressure shoppers reduce their spending.
The Office for National Statistics (ONS) said on October 7:
"Several factors are likely to have played a role in the recent rise in insolvencies, such as persistently high energy prices, difficulties in meeting debt obligations, rising costs of raw materials, and supply chain disruptions."
A poll by statisticians uncovered that 23% of businesses said that energy prices are their primary concern earlier this month. This compared to 15% in February when bills had already been surging.
The survey also brought to light that businesses with between 10 and 49 workers were the most concerned about energy. About 27% said that this was their main concern.
The ONS said:
 "The price of energy is likely to remain a key concern for businesses, especially during winter months when energy usage for many businesses increases."
Buy Crypto Now
Two weeks ago the Government rolled out a new programme to assist businesses with their energy costs. Under it, businesses will get some of their high energy costs covered by the Government. Although it did not mention a direct connection between bills and insolvencies, the ONS showed that the accommodation and food service sector saw excessively high levels of both.
Almost 41% of respondents from the sector said that energy was their greatest worry, and 611 insolvencies were registered in the second quarter – the highest since records started in 2012.