First Republic Bank (FRC.N) became the focus of the U.S. regional banking crisis after the wealthy clients it courted to drive its rapid growth began pulling out deposits and left the bank reeling.
Wall Street's big banks, led by JPMorgan Chase & Co (JPM.N), have been trying for over a week to mobilize capital for San Francisco-based First Republic after giving it $30 billion in deposits following the collapse of regional lenders Signature Bank (SBNY.O) and Silicon Valley Bank (SIVB.O).
Despite their attempts, First Republic shares have dropped 90% this month, and industry experts and banking analysts say the bank is limited in its ability to revive its fortunes.
For years, First Republic drew high net-worth customers with preferential rates on loans and mortgages. This approach also left it more exposed than regional banks with less-affluent customers, since U.S. deposit insurance only guarantees $250,000 per savings account.
Morgan Stanley analysts estimated a deposit flight of almost 50% of total deposits according to a March 20 note. The bank had a significant level of uninsured deposits representing 68% of assets.
First Republic's loan book and investment portfolio also became less valuable as interest rates soared, which is impeding a capital raise. Investors and analysts pegged paper losses to be in the range of $9.4 billion and $13.5 billion.
"You're not going to be able to realize nearly the same levels of growth," said David Smith, a bank analyst at Autonomous Research.
A First Republic spokesperson said its bankers and wealth managers were still making loans, opening accounts, and carrying out transactions with support from clients and communities.
"Our commitment to exceptional client service is unchanged, and we remain well-positioned to manage short-term deposit activity," the spokesperson said.
During an investor presentation in January, First Republic bragged of shareholder returns making up 19.5% annually, more than double its rivals. It outlined its strategy of pursuing affluent customers and reported its median single-family home loan borrower had access to cash totaling $685,000, significantly higher than the average American.
The bank was open about luring wealthy clients using preferential rates for loans.
"To get to our best relationship pricing, we want the full deposit relationship," First Republic executive Robert Lee Thornton told investors on Nov. 9. "It's a very key focus and one of the reasons we've been able to grow deposit balances so quickly."
In February, First Republic lent $10 million over 30 years to the buyer of a condominium in Manhattan at an initial rate of 4.6%, based on New York City records. That contrasts to 5.5% currently offered by Bank of America for jumbo mortgages in the same zip code, that bank's website showed. It is also one to two percentage points below the national average for 30-year jumbo mortgages in the previous month, based on data from the Federal Reserve Bank of St. Louis.
Banking The Super Rich
Established in 1985 by James "Jim" Herbert, son of a community banker in Ohio, First Republic initially focused on offering large loans at cheap rates. Merrill Lynch took over the bank in 2007 but First Republic was listed in the stock market again in 2010 after its sale by Merrill's new owner, Bank of America.
Facebook founder Mark Zuckerberg secured a First Republic 30-year mortgage of $5.95 million on a Palo Alto, California home at an initial interest rate of 1.05%, according to a 2012 Bloomberg article.
Other customers have included investor Chamath Palihapitiya, Instacart founder Apoorva Mehta, and real estate developer Stephen M. Ross, based on bank promotional materials.
A spokesman for Ross' Related Companies said he stays committed to First Republic. Representatives for Mehta, Zuckerberg, and Palihapitiya failed to reply to requests for comment.
Randy Randleman, co-founder of Sumeru Equity Partners, told Reuters he leveraged the bank's competitive rates for lines of credit for his San Mateo, California-based private equity firm to invest in burgeoning technology firms, and to provide loans to staff so they could invest in Sumeru's funds.
"They provide a very high level of service to firms like ours," Randleman said, adding he continues to be a loyal client.
First Republic also serves less-affluent members of the community, according to bank materials which note that non-profits and schools make up 22% of its business loans.
Interest Rates Soar
First Republic began amassing paper losses in 2022 when the Federal Reserve started hiking U.S. interest rates sharply to combat inflation while the bank was still struggling to beat rivals on pricing.
Gross unrealized losses in held-to-maturity investment portfolio, largely government-backed debt, increased to $4.8 billion at the end of December from just $53 million the prior year, First Republic's annual report showed.
Absent government intervention or a decrease in U.S. interest rates, such losses would have to be incurred by an acquirer taking over First Republic, or the bank selling debt to increase liquidity.
First Republic's annual report also cautioned investors that over 50% of its loan book was comprised of single-family residential mortgage loans, particularly jumbo loans, which are difficult to offload.
Patricia A. McCoy, former Treasury Department official and a professor at Boston College Law School, said First Republic would find it difficult to overcome the challenges of restoring its old business model and regaining the trust of depositors who fled.
"Wealthy customers were drawn to First Republic in part because they could get large mortgages at rock-bottom interest rates," said McCoy.
Now that rates are much higher, those bargain mortgages are worth much less to prospective buyers. "That is putting a lot of strain on banks."
First Republic Shares Tumbled Almost 33% Despite $30B Support
Shares of First Republic Bank (FRC.N) tanked almost 33% on Friday, leaving them down more than 80% in the previous 10 sessions, despite a rescue package with $30 billion in deposits injected by major U.S. banks.
The embattled lender was holding talks to raise funds from other banks or private equity firms by selling new shares, the New York Times reported on Friday afternoon, citing three people familiar with the process. The bank could also be in talks to be sold, the report said. First Republic would not comment.
Concerns about the bank's health triggered top power brokers including Federal Reserve Chair Jerome Powell, U.S. Treasury Secretary Janet Yellen, and JPMorgan CEO Jamie Dimon to put together an unprecedented rescue deal on Thursday. The bank also said it had borrowed up to $109 billion from the U.S. Federal Reserve and an extra $10 billion from the Federal Home Loan Bank on March 9.
"The significance of the changes in (the company's) balance sheet in just one week is staggering … and along with the suspension of the common stock dividend, paints a very dire outlook for the company and shareholders," said KBW Managing Director Chris McGratty.
Late on Friday, Moody's lowered First Republic Bank's debt ratings to reflect its "significant challenges".
Shares of Wall Street banks including JPMorgan Chase & Co (JPM.N), Citigroup Inc (C.N), Wells Fargo & Co (WFC.N), and Bank of America Corp (BAC.N) involved in the San Francisco-based lender's rescue plunged between 2% and 4% on Friday.
Los Angeles-based PacWest Bancorp (PACW.O), the holding company for Pacific Western Bank, tanked nearly 19% during Friday's trading session. After the bell, the bank said in a statement that it had over $10.8 billion in available cash, surpassing its total uninsured deposits.
Established in 1985, First Republic had $212 billion in assets and $176.4 billion in deposits as of the end of 2022, its annual report showed.
"Possibly the market is looking for an all-out sale/buyer rather than an injection of capital," said John Petrides, portfolio manager at Tocqueville Asset Management, adding the situation is not over.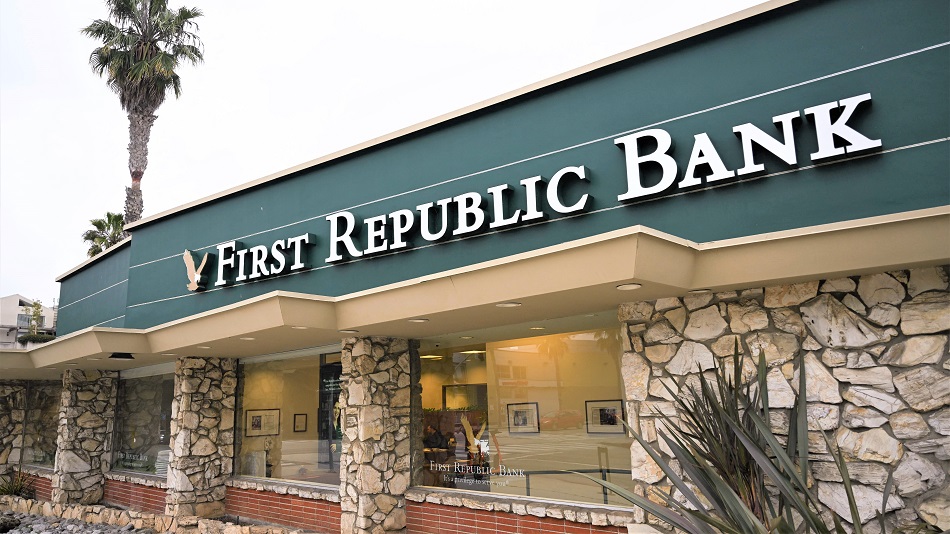 The bank's earnings profile is "clearly impaired" and the "new deposits effectively bridge the estimated $30.5 billion of uninsured deposits still on FRC's balance sheet providing time for FRC to likely explore a sale," Jefferies analysts led by Ken Usdin wrote in a note to clients.
Buy Crypto Now
The banks that were part of First Republic's rescue package are its most probable suitors for an acquisition, but the U.S. government is less likely to endorse an acquisition by the largest banks, said a source who declined to be named due to the sensitivity of the situation.
The rescue package occurred less than a day after Swiss bank Credit Suisse (CSGN.S) secured an emergency central bank loan of up to $54 billion to boost its liquidity.
Fed data on Thursday indicated banks sought a record $152.9 billion in emergency liquidity from the U.S. central bank over recent days, exceeding a previous high that was set during the most severe phase of the financial crisis.
The borrowings speak to the "funding and liquidity strains on banks, driven by weakening depositor confidence," Moody's said. The ratings agency had lowered its outlook on the U.S. banking system to negative earlier this week.