Reports have emerged that regulators and authorities in Hong Kong are planning for the addition of personnel to 'better supervise' the activities of local virtual asset providers.
Regulators in Hong Kong seem to be stepping up their game when it comes to monitoring the activities of the crypto sector.
Based on a report by the Securities and Futures Commission filed on February 6, it wants to hire four extra staff to "better supervise" the activities of local virtual asset (VA) service providers. Furthermore, the extra oversight will support "better assess the compliance and risk" by enabling retail investors to trade virtual assets on regulated platforms.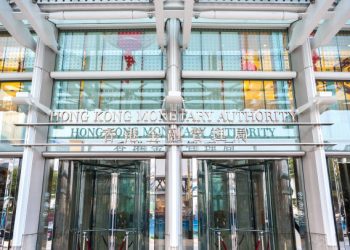 The commission wrote:
"This is in response to an increasing number of operators who have expressed interest in carrying on VA activities such as trading platforms and the management of VA funds."
This comes at the onset of the introduction of a new licensing regime to support bigger retail crypto investments.
In the past, trading platforms licensed in Hong Kong were only allowed to serve professional investors, or investors with portfolios of over $1 million (HK $8 million), according to the regulators.
In December last year, the new licensing regime was approved as an amendment to the Anti-Money Laundering and Counter-Terrorist Financing Bill. But, it takes effect in June 2023, which gives some time for the regulators and local businesses enough time to prepare for a new wave of participation in the sector.
Hong Kong has been quite active in its plan to Revamp its crypto sector and become a major hub for Web3 innovation. Part of that plan included an investment fund of $500 million to underpin mass adoption in the local space.
Buy Bitcoin Now
Most recently, the Hong Kong Monetary Authority (HKMA) recently released a statement explaining that it will not tolerate any algorithmic stablecoins in its newest regulation. Nonetheless, the regulator mentioned that it wants to develop a full-bodied regulatory infrastructure for stablecoins, which will be mainly based on the entire backing of these assets.