Fraser Edward, the CEO of public permissionless network Cheqd, recently explained how blockchain-based reusable KYC would become a major 'breakthrough' for security in Web3. The rationale is that it might enhance the user experience while also unlocking new use cases.
In an interview with journalists, Edward spoke about blockchain-based reusable KYC, explaining that it is "particularly valuable in Web3."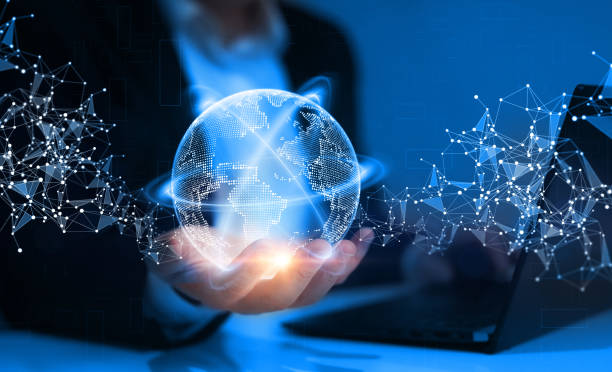 Significantly, he discussed the potential efficiency and reusability of the Know Your Customer (KYC) process, which involves verifying and authenticating a user's identity when opening an account. He emphasized that if this process were implemented using blockchain technology, it could greatly enhance its effectiveness.
In that context, here is what Cheqd's CEO said:
"By undergoing the KYC process once and obtaining re-usable credentials, users can utilize those credentials with different service providers multiple times. Implementing such a system would significantly expedite onboarding processes and enhance user satisfaction, particularly when compared to the current approach.

It also allows people to use parts of those digital credentials for other purposes, like proving they are over a certain age to buy alcohol, tobacco or lottery tickets for example, without exposing everything in the credential."
Edward also comments on the European Commission's survey that showed that 21% of respondents have switched markets or exchanges in the last 5 years, with a lower percentage that switches current accounts or spot investment products.
Besides that, most of the financial service providers outsource their KYC needs to third-party vendors including Jumio, Onfido, or Trulioo, who do the checks and offer these results.
It means that every time users need to repeatedly offer their KYC information directly to the platforms they alter or to the third-party vendors who handle the part.
Here are the places where a blockchain-based reusable KYC would smoothen the entire traditional process, and unlock many new use cases.
Reusable Blockchain-Based KYC And A Trusted Data Market Powered By Cheqd
Apart from speaking generally about the benefits of blockchain-based reusable KYC, Edward also highlighted the Trusted Data Market, which is Cheqd's market infrastructure. Fundamentally, Edward mentioned how in this data-driven world, assurance and trust in data are important.
It is a move in value from generic data to 'trusted data.' The data features cryptographically verifiable and transportable data that has guaranteed provenance and traceability. Expectedly, the more trustworthy the data, the more the users are willing to pay to get it.
'Trusted data' also refers to the 'signals' that support risk reduction with regard to lending in decentralized finance.
Hence, such data might consist of transaction history on the chain, signals, and social evidence like DAO contribution history, ownership of real-world assets, and Web2 credit score and borrower KYC data.
In this context, the leader who is also the verifier of the trusted data can utilize Cheqd's payment platform to pay the issuer of the trusted data (such as a consumer credit agency) in a privacy-preserving mechanism.
With Cheqd, these transactions (loans) remain trustless. However, the relationship that exists between the lender and the borrower has multiple signals that support trust. This scenario supports a more efficient crypto lending market while simultaneously maintaining what makes crypto lending distinct.
Buy Bitcoin Now
Cheqd Is A Nominee For Startup Of The Year
Based on Cheqd's official Twitter profile, this startup seems to be moving forward with its expansion, communicating its presence at multiple conferences. Besides that, it has been nominated as the startup of the year by HackerNoon's celebrated technology open community.
As the firm strives to break into the mainstream market, its CHEQ token currently trades at $0.054 at the time of publication. A 10% drop from its value a week Ago of $0.060.