Elon Musk's change of mind on buying Twitter Inc (TWTR.N) could not have come at a bad time for the banks financing a huge portion of the $44 billion Twitter deal and they could be facing substantial losses.
As in any large acquisition, banks would consider selling the debt to get it off their books. But investors have a suppressed appetite for riskier debt such as leveraged loans, frightened by sharp interest rate rises around the world, fears of recession, and market volatility caused by Russia sending its troops into Ukraine.
While Musk will contribute much of $44 billion by selling down his stake in electric vehicle maker Tesla Inc (TSLA.O) and by depending on equity financing from major investors, top banks have pledged to provide $12.5 billion.
These financial institutions include Morgan Stanley, Barclays Plc (BARC.L), and Bank of America Corp.
BNP Paribas SA (BNPP.PA), Mitsubishi UFJ Financial Group Inc (8306.T), Societe Generale SA, and Mizuho Financial Group Inc (8411.T) are also part of the syndicate.
Noting other recent great losses for banks in leveraged financing, more than 10 industry analysts and bankers told Reuters the outlook was gloomy for the banks attempting to sell the debt.
The Twitter debt package contains $6.5 billion in leveraged loans, $3 billion in unsecured bonds, and another $3 billion in secured bonds.
Wedbush Securities analyst Dan Ives commented:
"From the banks' perspective, this is less than ideal. The banks have their backs to the wall – they have no choice but to finance the deal."
Leveraged financing sources have also previously informed Reuters that possible losses for Wall Street banks involved in the Twitter debt in such a market could extend to hundreds of millions of dollars.
Societe Generale failed to respond to a request for comment while the other banks refused to comment. Twitter also refused to comment. Musk did not instantly react to a request for comment.
Buy Crypto Now
Banks Are Dropping Out Of The Twitter Deal
Just a week ago, a group of lenders had to drop efforts to sell $3.9 billion of debt that funded Apollo Global Management Inc's (APO.N) deal to acquire telecom and broadband assets from Lumen Technologies Inc.
That came shortly after a syndicate of banks had to suffer a $700 million loss on the sale of about $4.55 billion in debt financing the leveraged buyout of business software company Citrix Systems Inc.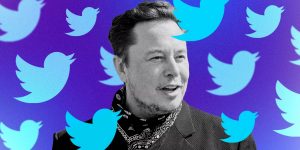 Chris Pultz, portfolio manager for merger arbitrage at Kellner Capital, said:
"The banks are on the hook for Twitter — they took a big loss on the Citrix deal a few weeks ago and they're facing an even bigger headache with this deal."
Banks have been compelled to back out from leveraged financing because of Citrix and other deals weighing down their balance sheet and that is unlikely to change in the foreseeable future.
The second quarter also saw U.S. banks begin to take a hit on their leveraged loans' exposure as the outlook for deal-making turned bitter. Banks will start posting third-quarter earnings next week.