The governor of Florida and a presidential hopeful, Ron DeSantis, has proposed a new bill to oppose central bank digital currency (CBDC).
DeSantis has said that he wants to protect American citizens from the surveillance and control of the federal government via a CBDC. Thus, he has proposed legislation to quickly ban a national central bank digital currency.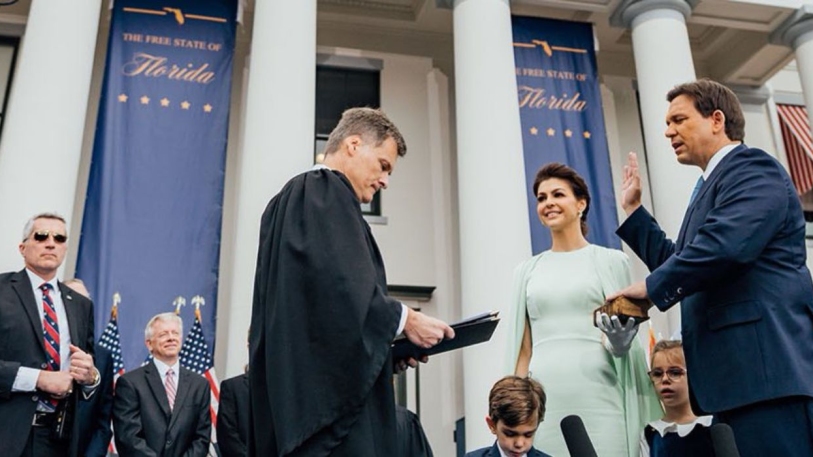 Under the state's Uniform Commercial Code, DeSantis proposed new legislation that would ban the use of any CBDC issued by a foreign reserve or a foreign-sanctioned central bank. In case his legislation proposal goes through, it would also help to shield Florida residents from a global digital currency issued by a foreign central bank.
In a March 20 press release, DeSantis stated:
"The Biden administration's efforts to inject a Centralized Bank Digital Currency is about surveillance and control. Today's announcement will protect Florida consumers and businesses from the reckless adoption of a 'centralized digital dollar' which will stifle innovation and promote government-sanctioned surveillance."
The Global CBDC Trend
He has also addressed other states in the US and appealed to them to adopt similar legislation by adding such bans to their uniform commercial codes.
This decision from DeSantis might be influenced by the recent announcement from the US Federal Reserve about the Forthcoming launch of its FedNow payments network which is believed to be the precursor to a programmable CBDC.
With many nations, including Japan, Russia, Saudi Arabia, and England, and their central banks working on CBDC pilot programs, it might mean that the next direction for the Federal Reserve would also be to go that way.
Buy Bitcoin Now
Support From Renowned Political Figures
DeSanti reasons that a federally sanctioned CBDC would mean the government bureaucrats would benefit more over consumer activity and be capable of cutting off consumers' access to services and goods. Consequently, it would make the currency a major and direct liability of the federal government and critically hinder the role of community banks and credit unions.
The proposed legislation has got support from other key figures, like Florida State CFO Jimmy Patronis, who commented:
"A Central Bank Digital Currency is the cornerstone of a federal government that could track each and every transaction that happens in the world. There would be no privacy, and if there is no privacy, there are no rights."
Another person who has supported this bill and has stood against what he terms as extreme government bureaucracy is Tarren Bragdon, the CEO of the Foundation for Government Accountability.