Written by Gary
Opening Market Commentary For 03-28-2014
Gary is off , and the market open comes from our syndication partner Investing.com
U.S. stocks opened higher on Friday, as renewed optimism over the strength of the U.S. economic recovery supported equities, while markets still eyed the release of a U.S. report on consumer sentiment later in the day.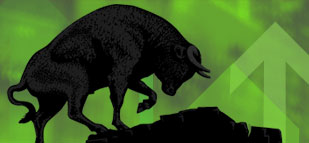 During early U.S. trade, the Dow 30 rose 0.32%, the S&P 500 gained 0.40%, while the Nasdaq climbed 0.44%. Official data earlier showed that U.S. personal spending rose 0.3% in February, in line with expectations, Personal spending in January was revised down to a 0.2% gain from a previously estimated 0.4% increase.
A separate report showed that the core U.S. personal consumption expenditures price index remained unchanged at 0.1% last month, in line with expectations. The data came after economic reports on Thursday showed that U.S. jobless claims fell to the lowest level since late November last week and that U.S. economic fourth quarter growth was revised higher. The upbeat reports added to hopes that the slowdown in U.S. economic activity seen at the start of the year would be temporary.
European stocks were higher on Friday, still supported by speculation the European Central Bank could announce additional stimulus measures to boost growth, although ongoing tensions between the West and Russia were expected to limit gains. European stocks rise on ongoing stimulus talk; Dax up 0.75%European stocks open higher amid stimulus hopes During European morning trade, the DJ Euro Stoxx 50 climbed 0.61%, France's CAC 40 rose 0.43%, while Germany's DAX advanced 0.75%.
European equities remained supported after ECB governing council member and Bundesbank head Jens Weidmann said Tuesday that a negative deposit rate could be an appropriate way to address the impact of strong gains in the euro. He also said it was not out of the question for the ECB to buy loans or other assets from banks to fight deflation, indicating a softening of the Bundesbank's stance on quantitative easing. But investors remained cautious as Russian troops have continued to amass near the Ukraine borders, according to several news reports, leading to concerns that the Russia is looking at another incursion into the eastern European nation. On Wednesday, the U.S. and the European Union agreed to work together to prepare tougher sanctions against Russia and to make Europe less dependent on Russian gas.
To contact me with questions, comments or constructive criticism is always encouraged and appreciated:
Written by Gary